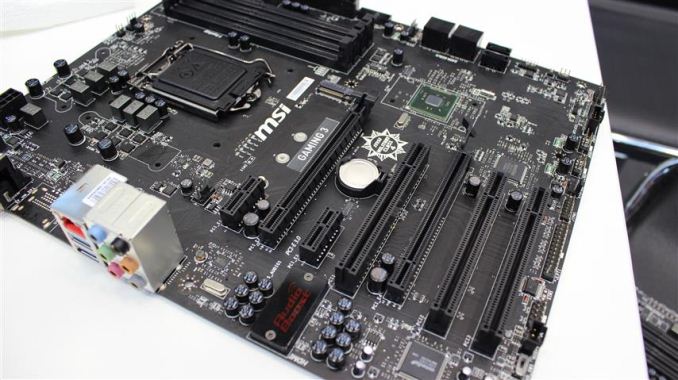 While we do not have anyone on the floor of CeBIT this year, manufacturers are showcasing several new products worth mentioning between now and Computex in June. MSI has sent over their EU contingent with a few new interesting products worth a mention and came back to us with an image deck. First up is the next in the line of mini-ITX sized graphics cards: the R9 270X Gaming ITX: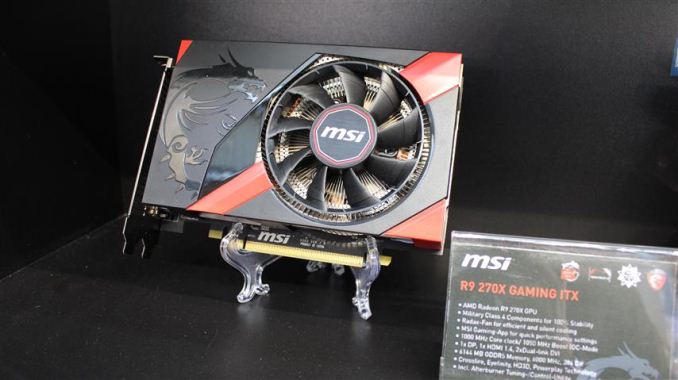 As with the GTX ITX cards we have seen from ASUS and MSI, MSI has transplanted the idea into the AMD range on the latest R9 2xx series. The GPU will feature a 1000 MHz core frequency, with 1050 MHz boost, along with 6GB GDDR5 (!?). The card in the image that says 6144 MB, which feels incorrect – MSI has some high memory capacity cards (4GB GTX 630 for example) but 6GB does seem like overkill. The card will have DisplayPort, HDMI 1.4 and dual DVI-I ports. Length for these cards is limited to 17cm, compliant with mITX specifications.
Also on display are some images of upcoming Intel motherboards. These might be related to the release of the Haswell CPU refresh we reported on recently: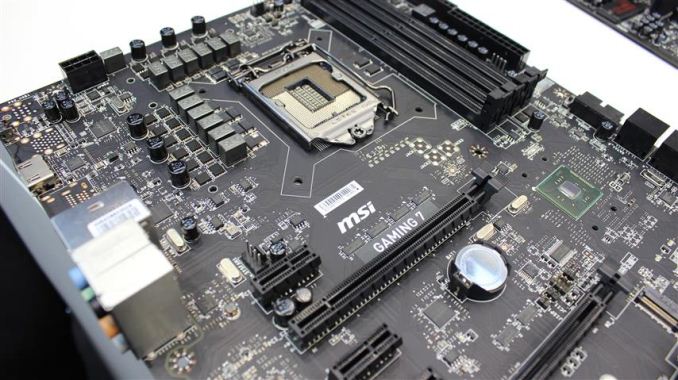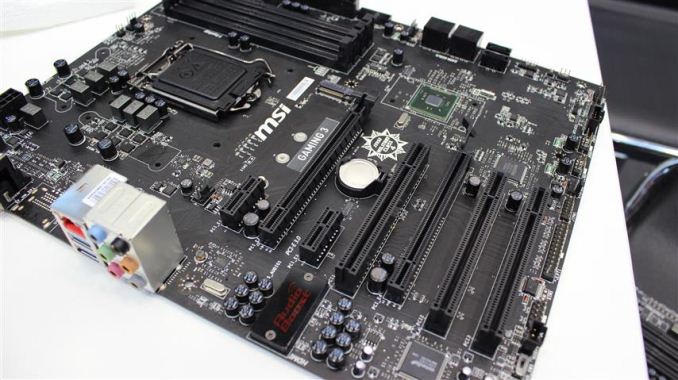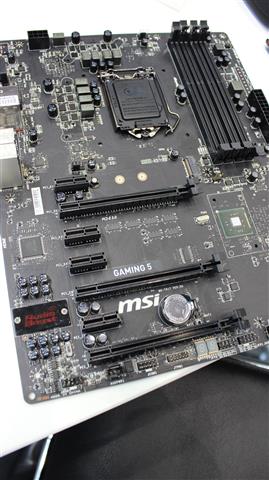 There is not much to see – these motherboards must be in the final design stages before mass production. There are clearly M.2 slots on all the motherboards, suggesting the move away from mSATA based connectivity. It is hard to say if these are powered by one PCIe lane or two. There are a few ASMedia controllers dotted around, which look to be additional USB 3.0 ports or hubs. I have asked MSI for higher definition images and will update if we get some!
Source: MSI