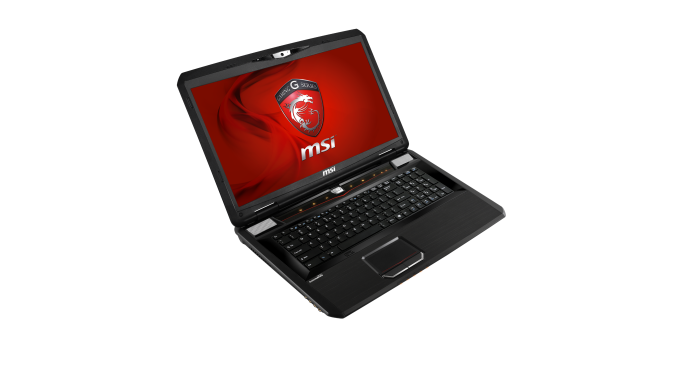 The march on gaming laptops from MSI has been relentless these past couple of years. At most PC component events I attend, there is usually one ultra-powerful model on show that tries to combine everything under the shell. MSI is trying to separate themselves from the usual branded Alienware or ROG gaming laptop platforms, and this now includes in the keyboard section as well. We received a press release from MSI today regarding its upcoming keyboard customization tools, along with the announcement of the availability of SteelSeries Engine and XSplit Gamecaster in these models.
XSplit Gamecaster is a program designed to help stream gaming exploits online. The service adjusts the quality and settings of the stream based on the users internet speed and capability, as well as allowing for a webcam feed in the stream and on-screen in-game annotations. This service is available to purchase separately, either at $14.95/3mo or $24.95/3mo depending on the feature set – MSI are bundling 6 months of the Premium service (the expensive one) with their laptops.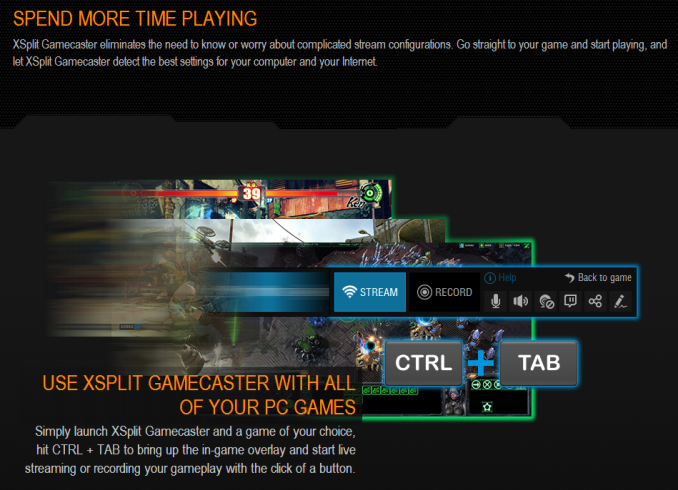 The SteelSeries Engine customization tool is aimed at providing configuration akin to what we see on high end gaming motherboards:
Macro Editor: Program a series of inputs for a designated key press
Button Reassignment: Reassign button mapping
Color Illumination: Full adjustment of key color, including group color and intensity
Profiles: All of the above adjusted based on the primary program running
Statistics: Highlights frequently used keys and combinations to help gamers improve combo and macro efficiency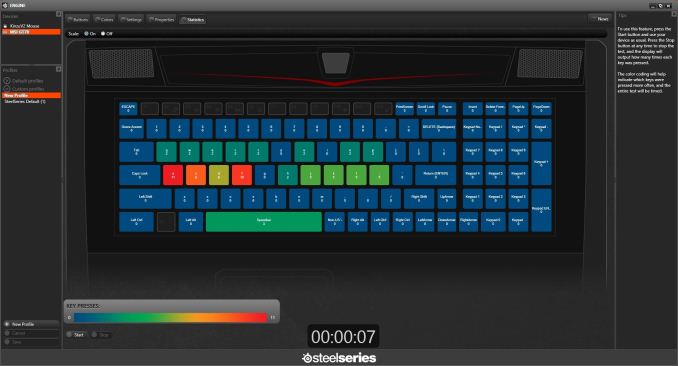 One of the prominent drivers in the gaming laptop space is value for money and added functionality. A lot of the ethos is on the hardware modifications, but every player in this space is juggling around software additions such as these in order to improve their offering. Buying licenses to software in bulk can help drive that offering, especially if internal market research shows that this software can be useful.
According to the PR, both XSplit Gamecaster and SteelSeries Engine will be on all upcoming MSI Gaming laptops including the GS series, GT Dominator series and GE Apache series. The online announcement states that the first one should be the GX70 and GX60 Destroyer models, featuring AMD A10 processors and R9-M290X graphics.
Source: MSI