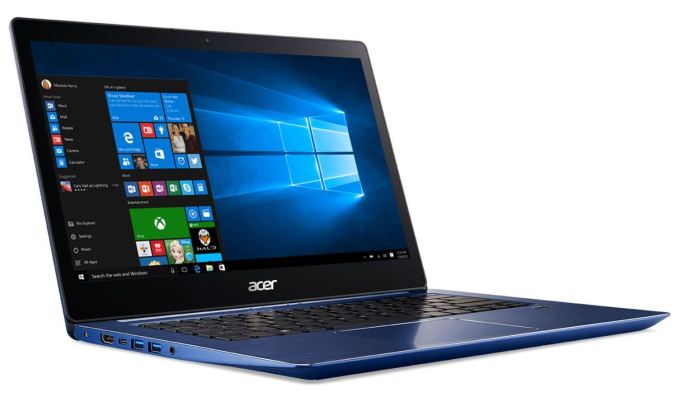 More news from Intel this morning, this time published directly on their website. With the upcoming announcement of the 8th Generation Core next week to which Intel has already posted teasers to the media, it would seem that someone at Intel decided to add processor details and pricing into Intel's official Price List today.
New to the document are four CPUs, all in the U-series range, which usually indicates TDPs of 15W for non-Iris products. However, the big jump to note will be in the core counts. U-series processors, including the Core i7 parts, have historically been only dual-core with Hyper-Threading, similar to the Core i5 parts (with the Core i7 being better for voltage/frequency curves and overall performance). The Price List shows that both the new Core i7-8000 and Core i5-8000 parts will move up to four cores, and both will feature Hyper-Threading, giving a total of eight threads.
Specifications of Intel Core i5/i7 U-series CPUs
7th Generation
8th Generation
Cores
Freq +
Turbo
L3
Price
Cores
Freq +
Turbo
L3
Price
i7-7660U
2/4
2.5 GHz
4 MB
$415
i7-8650U
4/8
1.9/? GHz
8 MB
$409
i7-7560U
2.4 GHz
$415
i7-8550U
1.8/4.0 GHz
$409
i5-7360U
2/4
2.3 GHz
3 MB
$304
i5-8350U
4/8
1.7/? GHz
6 MB
$297
i5-7260U
2.2 GHz
$304
i5-8250U
1.6/3.4 GHz
$297
The Price List also states their L3 cache sizes, which is consistent with previous Core i7/i5 positioning. The base frequencies are to note, which are lower than previous generations. Other information shows the pricing is about the same, and the that these are on 14nm. It doesn't state which 14nm process these parts are on, but it confirms that 10nm isn't ready as of today to go into the list. The list also doesn't state the CPUs' turbo frequencies.
One thing that might have users disappointed is that there is no update on any desktop parts in the price list. The list has the new U-series CPUs as having an official price from August 21st, which would also follow some of the laptop designs that have been leaked by retailers featuring these new parts. The image at the top is of the Acer Swift 3 SF314-52G-55XD, which is one of those devices.
Update: 8/18, 2pm ET
HP seems to have published information about its new HP Envy 13 laptop, with additional information on turbo speeds for the i5-8250U and i7-8550U.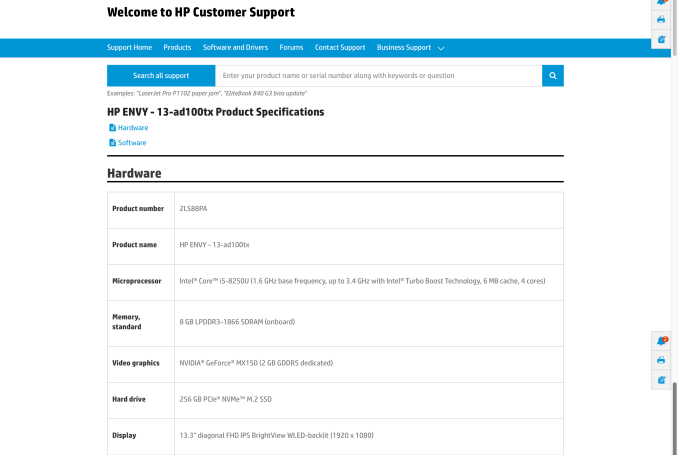 Related Reading
Source: Intel Price List