TeamGroup
While DDR5 memory has been out and in use for a couple of years now, so far we haven't seen the memory reach its full potential – at least, not for rank-and-file standards-compliant DIMMs. The specification allows for speeds as high as DDR5-6400, but to date we've only seen on-spec kits (and processors) as fast as DDR5-5600. But at last, it looks like things are about to change and DDR5 is set to live up to its full potential, going by a new memory kit announcement from TeamGroup. The memory kit vendor on Monday introduced its new ElitePlus-series DDR5-6400 memory modules, the first DDR5-6400 kit to be announced as JEDEC specification compliant. This means their new kit not only hits 6400 MT/s with standards-compliant timings...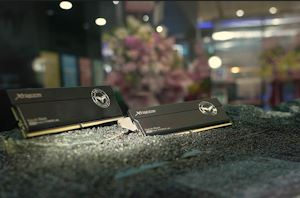 At Computex 2023, TeamGroup unveiled two additions to its extensive family of memory products. Available with ARGB heatsinks or subtle black non-RGB heatsinks, the TeamGroup T-Force Xtreem DDR5 memory...
5
by Gavin Bonshor on 6/2/2023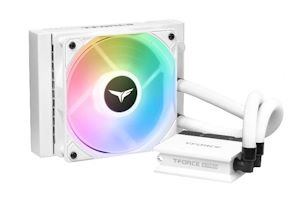 TeamGroup is demonstrating at Computex 2023 what it claims to be the world's first all-in-one liquid cooling system for hot-running M.2 SSDs. The SSD-sized Siren cooler is meant to...
10
by Anton Shilov on 6/1/2023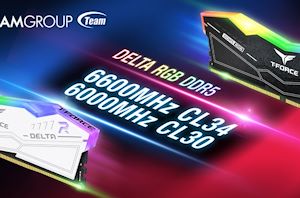 Memory vendor TeamGroup has announced two new T-Force Delta RGB DDR5 memory kits during Computex 2022, being held in Taipei, Taiwan. This includes a high-frequency kit clocked to DDR5-6600...
5
by Gavin Bonshor on 5/26/2022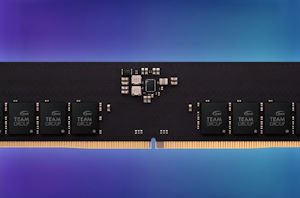 Back in December 2020, TeamGroup announced its intentions for the switch to DDR5 memory on future platforms. During Computex 2021, TeamGroup claims it has 'successfully taken the lead over...
12
by Gavin Bonshor on 6/7/2021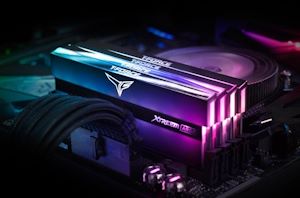 At the all-digital Computex 2021 trade show, TeamGroup has announced a new high-capacity memory kit designed for the high-end desktop market and workstation use. The new TeamGroup T-Force Xtreem...
5
by Gavin Bonshor on 6/7/2021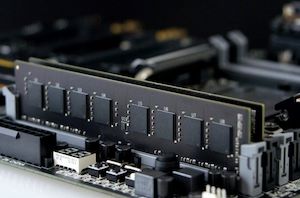 Earlier in the year, we learned that a lot of DDR5 manufacturing is already in the pipeline, with Samsung, SK Hynix, and Micron all making announcements this year regarding...
19
by Gavin Bonshor on 12/1/2020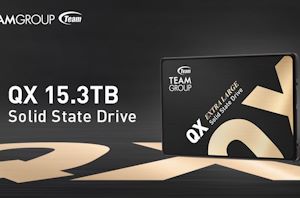 The two main angles that most SSD storage seems to be moving towards is performance or capacity. On the capacity front, we are starting to see the first 8...
26
by Dr. Ian Cutress on 9/2/2020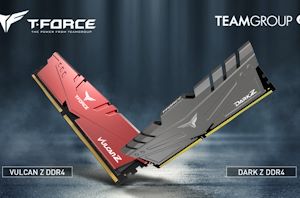 One of the world's largest DRAM memory manufacturers TeamGroup has unveiled its first DDR4 memory kits featuring 32 GB sticks under its gaming-focused T-Force brand. The T-Force Vulcan Z...
7
by Gavin Bonshor on 3/27/2020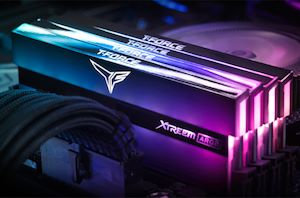 With even "extreme" clockspeed DDR4 modules bordering on being commodity hardware these days, DRAM module manufacturers are increasingly using design as one of the primary ways to attract attention...
0
by Anton Shilov on 12/9/2019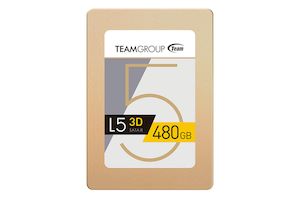 The TeamGroup L5 LITE 3D is an older SATA drive that has consistently been one of the cheapest drives on the retail market. Since it doesn't cut corners with...
42
by Billy Tallis on 9/20/2019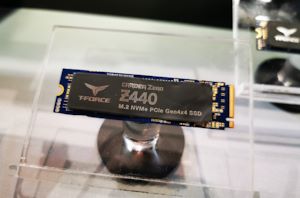 Also on display at the TeamGroup booth was its T-Force Cardea Zero PCIe 4.0 x4 M.2 which uses the Phison PS5016-E16 controller which we saw frequently throughout Computex this...
13
by Gavin Bonshor on 6/12/2019