The Kraken G10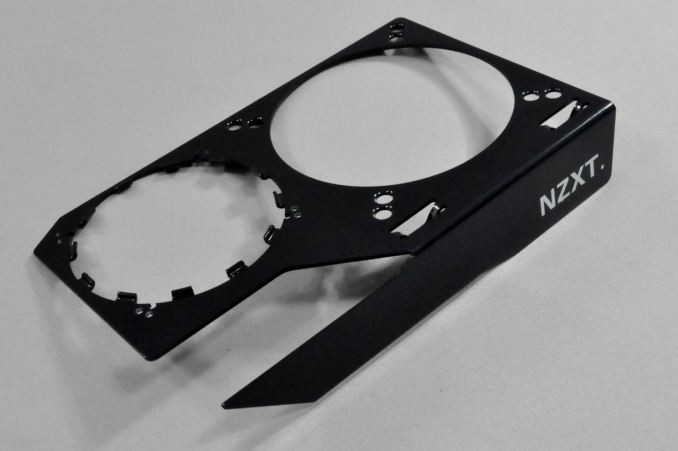 Essentially, the Kraken G10 is just a steel bracket that locks onto an Asetek-based round waterblock and allows its installation on graphics cards. NZXT offers the Kraken G10 in three glossy colors: black, white and red. We received the black version of the bracket.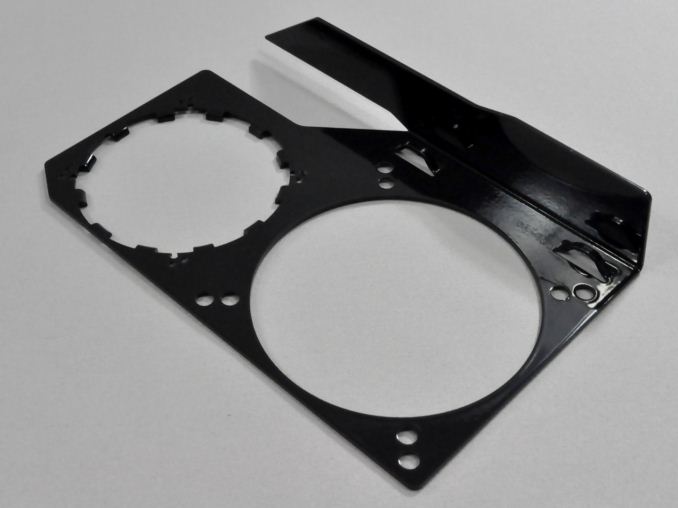 The paintjob is very good at the top of the bracket, with a very clean glossy finish, yet it's not very good on the bottom side of the bracket, as it is uneven and even sagging near the edges. It is the top side that will be visible once the cooler is installed on a card, yet a more careful paint job would not hurt. The company logo is etched on the side of the Kraken G10, in direct line of sight from a side panel window. Two large cable tie mounting points can also be seen, which can be used to hold the hoses and/or the cables of the liquid-cooler.
Installation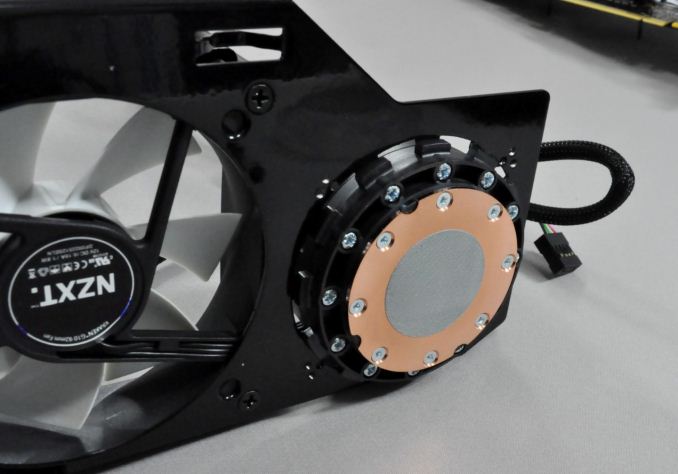 The installation of the Kraken G10 is fairly easy. Once the stock cooler of the graphics card has been removed, the 92mm fan should be installed on the bracket with its engine facing upwards. Then the bracket can be easily installed on the liquid-cooling block by using the same plastic locking ring included with the kit's CPU installation hardware. Ideally, the hoses should be facing towards the front side of the bracket, as the cable ties can be used to hide them behind the bracket.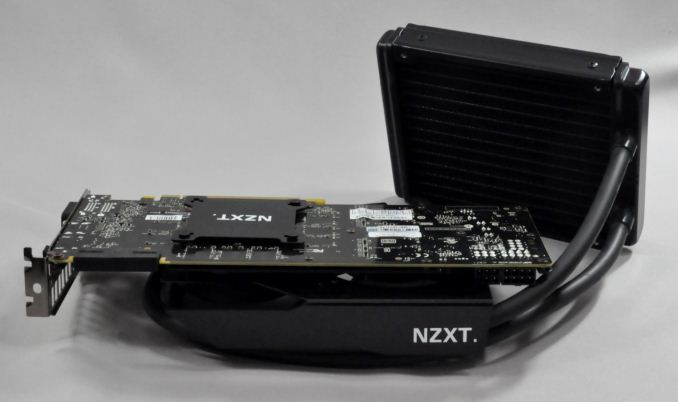 Once the block+bracket assembly is complete, it is a simple matter of using the backplate and installation screws included with the G10 in order to attach it to a graphics card. The installation of the Kraken X40 kit with the aid of the Kraken G10 on an EVGA GTX770 is depicted in the gallery below.
Note that it may be necessary to remove more than just the main cooler of the graphics card; as shown below, the RAM/VRM heatsink of the graphics card prevented the block from seating on the GPU and had to be removed as well. This will vary according to your choice of GPU/card.