This isn't major news, but I find the periodic updates to the 3DMark suite at least interesting if only to see what Futuremark is up to. They have released a trailer showing a portion of the next 3DMark, dubbed Fire Strike. Designed to push the envelope in terms of rendering quality and techniques, Fire Strike makes use of a variety of DirectX 11 features including tessellation, dynamic particle illumination and shadowing, smoke simulation using grid-based fluid dynamics, volume ray casting with shadows, and a wide variety of post processing effects including depth of field, blooms, distortions and various lens effects.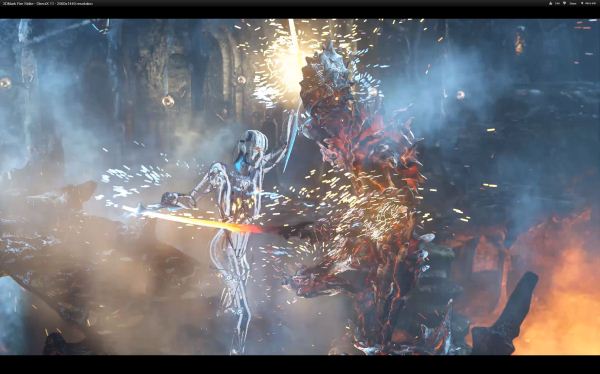 Futuremark didn't indicate the name of the next 3DMark release, but they're promising a release before the end of 2012 so the clock is ticking. It is designed to provide a unified benchmark suite for testing everything from tablets to notebooks to desktops, including support for Windows RT, Android, and iOS.
The Fire Strike benchmark is targeting the high performance desktops rather than tablets, with other benchmarks for DX10 and DX9 level devices. Cloud Gate will handle the DX10 duties, with Ice Storm being the cross platform "DX9" level test. On Windows, it will use a DX11 engine limited to DX9 level features, whereas Android and iOS will use OpenGL ES 2.0. The scores will be comparable cross-platform.
You can see the full 3DMark Fire Strike trailer on YouTube, and if you have a high-res qHD or qWXGA display you can even view it at the original resolution of 2560x1440 (albeit with compression artifacts). We should have the final release for testing and evaluation some time in the next month, and it will be nice to have another graphics test outside of GLBenchmark to add to our suite, especially since we'll have comparison points between the three major mobile OSes.
Source: Futuremark