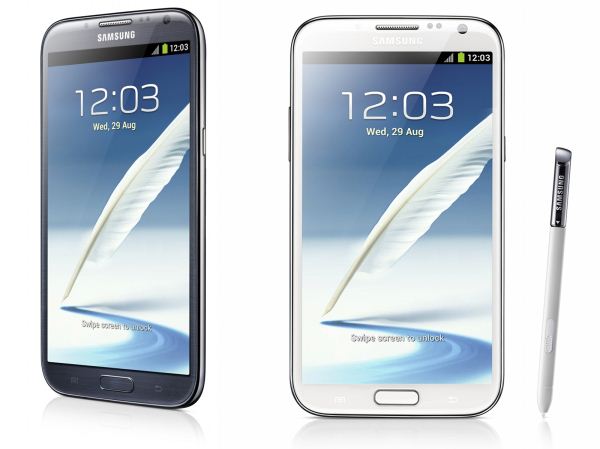 Alongside their upcoming line up of Windows devices, Samsung saw fit to reveal the successor to their Galaxy Note at their IFA press conference. The Samsung Galaxy Note II shares much of the same form factor as its predecessor with significant silicon and software updates. The screen remains a massive 5.5" 1280 x 720 HD Super AMOLED ordeal, and the S Pen has gained a few tricks in the year that passed. The processor is now the same Exynos 4 Quad (Exynos 4412) that premiered in the international Galaxy S III. When the SGS3 landed on these shores it swapped Exynos for the trappings of Qualcomm's MSM8960, and its LTE baseband. Since then Korean variants of the SGS3 have cropped up that include both the Exynos 4412 and LTE. If the Note 2 mirrors the Korean SGS3 LTE variant then it's likely to have the same CMC221 baseband, also seen in the Galaxy Nexus.
On the software side, the stylus-centric TouchWiz variant on hand is actually running on Jelly Bean and will come with a few tricks not even seen on the recent Galaxy Note 10.1. Popup Note takes the hovering widget concept, which we've seen in other TouchWiz UIs, stretched to include S Note; so notes can be taken with other apps visible and on screen. Air View introduces a new hover behavior, that previews videos and attachments in e-mails or links without the user having to open the appropriate app. There's also a few new functions users can perform within S Note, including Idea Visualizer, which inserts images based on what handwritten keywords.
Samsung's approach to evolving the Note has a lot of potential, and we'll be interested to see how it shapes up. The Note II will launch in Asia, Europe and the Mid East in October; with pricing and US launch to be determined.