Introduction
For the last few years, OCZ's consumer SSD lineup has primarily consisted of two models: Vertex and Agility. The history of these two goes all the way back to 2009 when OCZ realized that they can differentiate their SSDs by equipping them with different quality NAND. In first and second generation Vertex and Agility SSDs, the difference between the NAND was the manufacturer and process node. First generation Vertex used strictly Samsung NAND, whereas Agility opened the doors of cheaper prices by using Intel and Toshiba NAND. Back then, Samsung was in control of the SSD and NAND market, which allowed them to price themselves higher than others. With second generation Vertex and Agility, OCZ switched to SandForce's SF-1221 controller and Vertex 2 used Micron NAND, while Agility 2 used Intel NAND.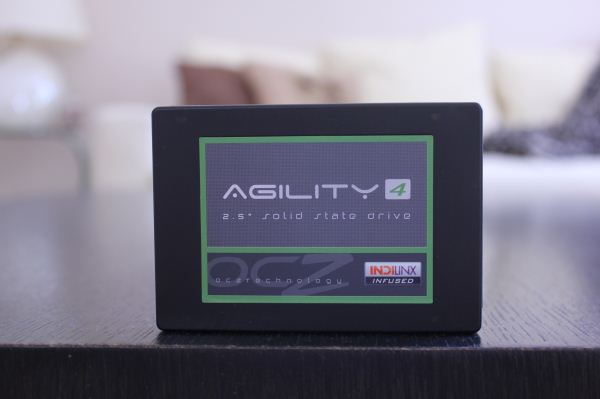 The Vertex 3 and Agility 3 finally brought some clearer differences. The difference was no longer the manufacturer, it was the actual NAND interface. 25nm IMFT NAND and ONFi 2.x brought us synchronous logic and transfer speeds of up to 200MB/s. However, manufacturing ONFi 1.0 NAND is cheaper, which is why IMFT has continued to manufacture slower asynchronous NAND. After all, there are many products that don't benefit from the faster interface, such USB 2.0 memory sticks. Once again, OCZ saw that there was a niche for slightly cheaper and slower SSDs with asynchronous NAND. This time around OCZ wasn't the only one, though, as there are numerous other SandForce SSDs with asynchronous NAND (Mushkin Chronos, Corsair Force 3 and Patriot Pyro to name a few).
With the Vertex 4, OCZ switched to Marvell silicon, rebranded it Indilinx Everest 2 and built their own custom firmware. Vertex 4 used synchronous NAND which meant that there was room for an Agility 4. As expected, a month after the release of Vertex 4 OCZ launched Agility 4 with the same Everest 2 controller but with asynchronous NAND instead.
Pricing is very close to the Vertex 4, which is similar to what we saw between the Agility 3/Vertex 3.
As always, the pricing table is just to give us some idea of pricing. Prices change on a daily basis, hence it's advisable to follow the prices for a few days before pulling a trigger. NAND pricing can be extremely volatile, often resulting in heavy discounting.