Application and Futuremark Performance
It's unreasonable to expect that the Logic Supply LGX AG150 is going to set the world on fire with its performance, but it's important to understand that it's not supposed to either. The LGX AG150 is designed to fulfill a specific purpose: offering x86 performance in a fanless enclosure for commercial and industrial applications where performance is a secondary priority to connectivity and x86 support. Nevertheless, let's put performance in perspective with a few different systems.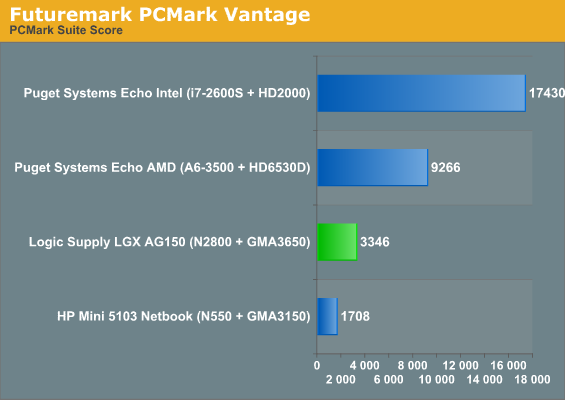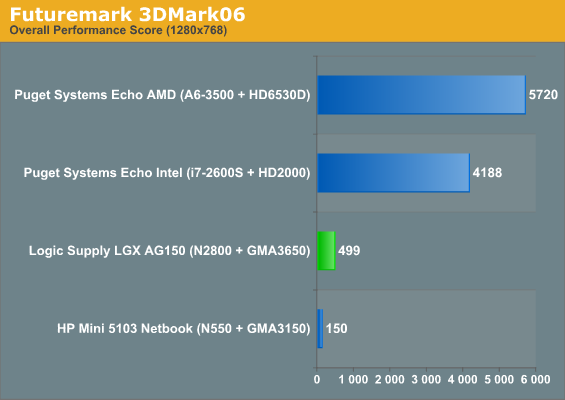 Amusingly, PCMark 7 just crashes outright on the LGX AG150's Atom N2800, and 3DMark 11 won't run due to the lack of DirectX 11 support (much less the lack of DirectX 10 support that prevents 3DMark Vantage from running). The GMA 3650 lives up to Intel's claim of twice the performance of the old Atom's GMA 3150 and then some. The problem is that Intel could've claimed ten times the performance and it still would've been dire.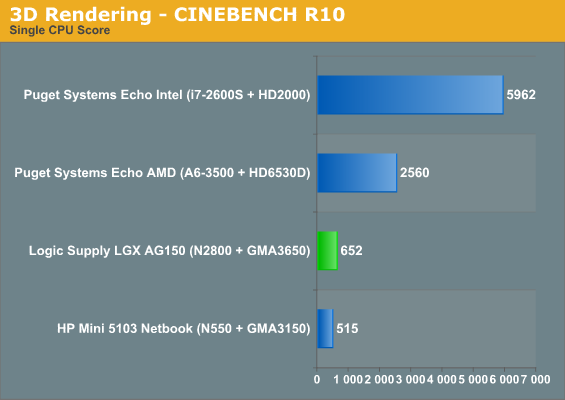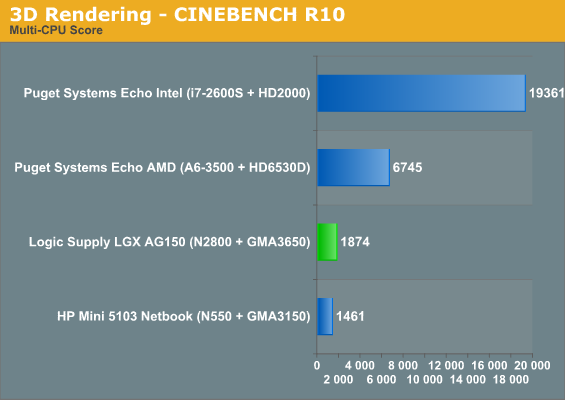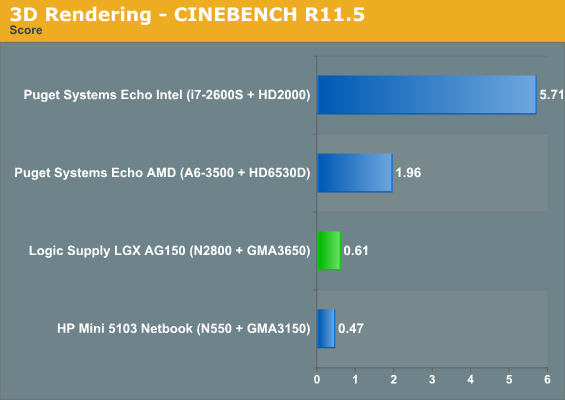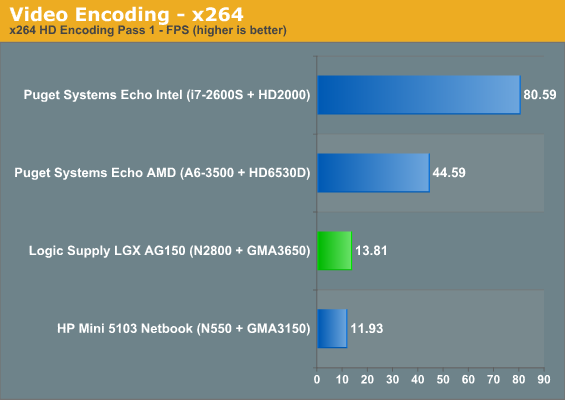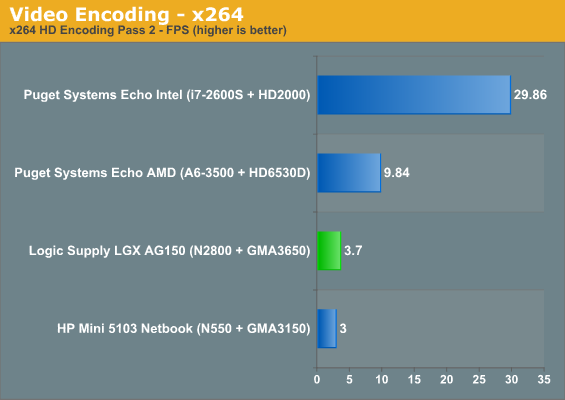 The difference in performance between the N550 and the new N2800 basically lines up with the 366MHz difference in core clocks between the two models. You want to be more impressed by the improvement in performance within thermal envelope; after all, the N2800 is able to get a decent boost in clocks over the N550 while reducing TDP by two watts. The problem is that Intel hasn't changed anything in the architecture since it was introduced. It's not hanging that badly when you consider the top two chips on the list pull ten times as much power, but we know things can be better.