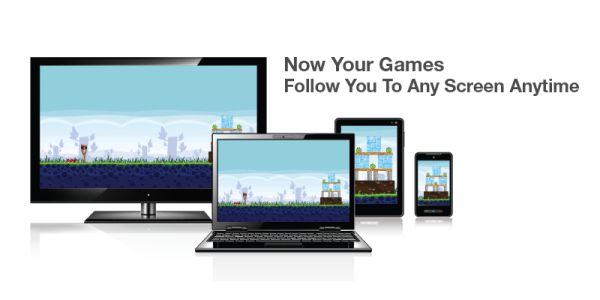 Occasionally a product presents itself that seems to be so logical you're left stunned that no one thought of this before. So it is with the Cotton Candy, the codename of what's described as an "any screen, connected computing USB device" from newcomer FXI Technologies. The premise is simple; take the processing guts from a current smartphone (say the Samsung Galaxy S II) and fit them neatly in a USB stick shaped device. With USB on one side for connectivity and power, HDMI on the opposite side and you have an Android device that can be plugged in just about anywhere.

We've taken a look at some "headless" ARM devices in the past, but these modeled themselves after slim PC's, this device tries to take ful advantage of the unique possibilities that exist from using smartphone innards. And while FXI could have made it to market faster using lesser internals, they are opting to use a SoC that closely mirrors the Exynos 4210, with a 1.2 GHz dual-core Cortex-A9 design, and the impressive ARM Mali-400 GPU. Capable of outputting 1080p from its HDMI port, and equipped with Bluetooth and WiFi this "companion device" could do decent duty as a media player/streamer, gaming device and writing platform. FXI doesn't expect the device to connect to TV's only, virtualization software enables the device to stream its frame buffer to and accept inputs from any PC or tablet, giving users versatility to have a continuous client in the shape of a USB stick. As with most new technologies, the cloud is everpresent and all-important, though a microSD slot lends the Cotton Candy up to 32 GB of storage.
Anand has been talking for a long time about just enough computing, and with mobile computing progressing at a faster than Moore's law pace it was only a matter of time for the two to meet and new and interesting products to take shape. The devil's in the details though, and in this case the mystery is what will the Android experience really be like on the big screen, or VM'd on a PC. We won't know for certain for sometime, too. Earliest release is expected to be during the 2012 holiday season, the pricing is expected to be below the $200 mark. Color us intrigued.
Source: FXI