Introduction
So I have a confession to make. The past few months I've been incredibly preoccupied with smartphones, so much so that the ASUS MS238H has been sitting on my desk for a very long time. The data's been largely taken, the display calibrated, but for whatever reason the review has endlessly been on my back burner - I'm sorry ASUS. The upside of this situation, however, is that I've spent a long time using the ASUS MS238 and feel like I know it inside and out, and it's a slim value performer.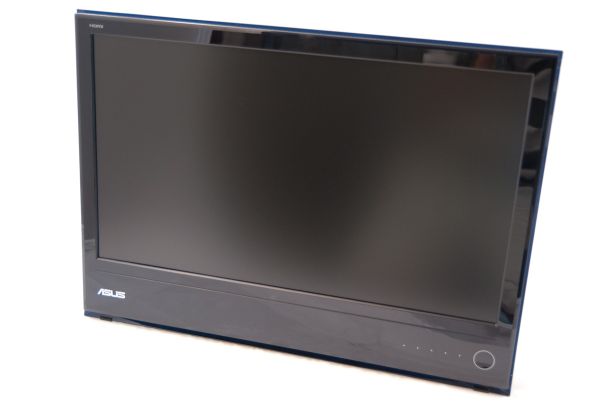 Let's start with the specifications. The MS238H is a 23-inch LED-backlit, TN-panel packing display with an extremely slim profile, and even slimmer budget price tag. We're used to primarily covering the high-end side of the market with IPS displays, which the MS238H definitely isn't, but that isn't to say this segment isn't worth taking a look at. The MS238H is also of the 1080P, (and thus 16:9 aspect ratio) variety, a rather disturbing trend that's all but eliminated the 1920x1200, 16:10 market. The specs are what they are, and you can find them in the table below:
ASUS MS238H - Specifications
Property
Quoted Specification
Video Inputs
HDMI, D-Sub (DVI-D through HDMI connector)
Audio Output
3.5mm Mini-jack for HDMI Audio
Panel Type
TN with LED Backlight
Pixel Pitch
0.265 mm
Colors
16.7 Million (24 BPP)
Brightness
250 nits
Contrast Ratio
1,000:1, or 100,000:1 (dynamic)
Response Time
2ms (g2g)
Viewable Size
23" (54.8 cm) diagonal
Resolution
1920x1080 (1080P)
Viewing Angle
170 degrees horizontal, 160 degrees vertical
Power Consumption (operation)
<33 watts typical
Power Consumption (standby)
<1 watt typical
Screen Treatment
Matte
Height-Adjustable
No
Tilt
Yes: 10 degrees - 20 degrees
Pivot
No
Swivel
No
VESA Wall Mounting
No
Dimensions w/ Base (WxHxD)
21.9" (556 mm) x 15.9" (403.8 mm) x 5.9" (150.9 mm)
Weight w/o Stand
8.4 lbs (3.8 kg)
Additional Features
16.5mm thickness, kensington lock
Limited Warranty
3 years - repair or replacement
Accessories
DVI-D to HDMI cable, VGA D-Sub cable, External Power Supply
Price
MS238H MSRP: $229.99, Amazon: $169.99
It should be pretty obvious that this display is really oriented at budget-conscious shoppers, or gamers looking for a display small and light enough to augment a notebook or portable LAN party rig. In fact, after carrying the thing to and from rooms to photograph many a time (as inevitably happens with all other displays up for review), that's really what I'm left thinking the MS238H is most suited for. It's light, it's thin, and has a headphone jack for HDMI audio, which makes it suited for periodically connecting up to a console or two.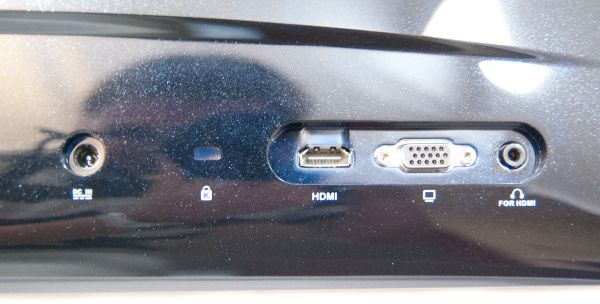 Inputs are the only real concern on the MS238H - the two options are HDMI or D-SUB for VGA. It'd be nice to see two HDMI ports, or even HDMI and DVI-D, instead of D-SUB. What the MS238H does have going for it is that WLED backlighting, being a power-sipper, and again thin profile.