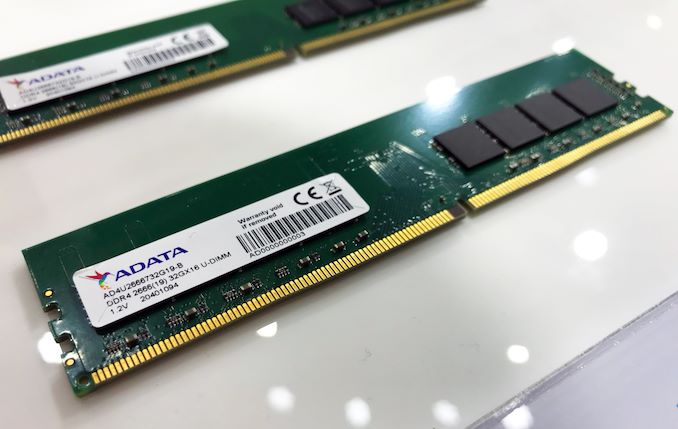 Earlier this year Intel enabled support of high-capacity 32 GB memory modules based on 16 Gb memory chips on select client platforms for enthusiasts and prosumers, but until recently 32 GB unbuffered DIMMs were only available from Samsung. This is going to change soon as a leading supplier of memory modules for enthusiasts prepping their 32 GB UDIMMs that are demonstrated at Computex.
To build 32 GB UDIMMs, module producers need 16 Gb ICs. These DRAMs are produced using the most advanced process technologies possible: 2nd/3rd Gen 10nm-class. Up until recently such chips were only available from Samsung and the latter primarily used them to build high-end RDIMMs for servers or SO-DIMMs for laptops and mobile workstations. But now Micron is starting to ramp up production of its 16 Gb DDR4 memory chips, so later this year there will be two suppliers of high-capacity DDR4 DRAMs. Officially, the company has not launched its 16 Gb DDR4 memory chips quite yet, but ASRock is showing off Micron's 32 GB DDR4 modules at this year's Computex, which confirms that Micron is sampling the new chips to and modules to customers and partners.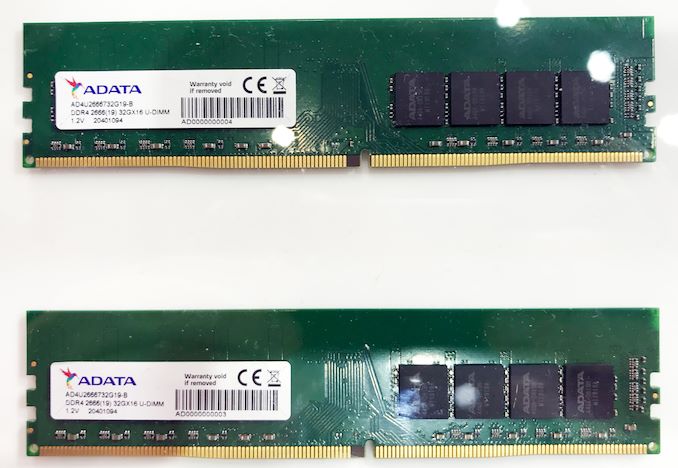 This brings us to the subject of ADATA, who happens to be one of Micron's largest customers. Unlike Micron, ADATA is at this year's show, where they are demonstrating their new 32 GB UDIMMs. Officially, the company is not stating who the memory supplier is behind its 32GB DDR4-2666@1.2 V DIMMs, but given ADATA's close relationship with Micron, it is easy enough to read the unofficial subtext. Of course, this is a speculation to some degree on our side though. The company did confirm that these were not Samsung chips at any rate.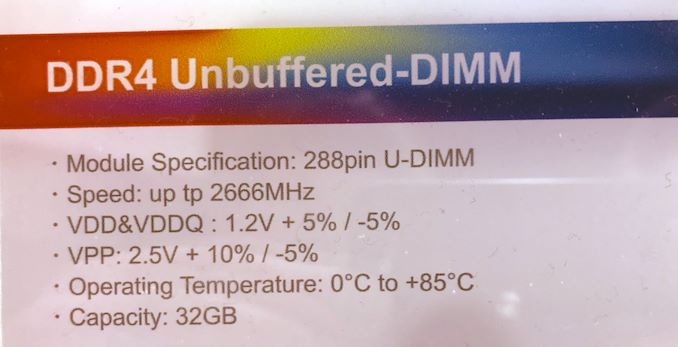 ADATA does not disclose its launch plans concerning 32 GB unbuffered DIMMs, but it is logical to expect them to arrive sometime later this year. As for the price, we are talking about premium products, so expect a premium tag.
Want to keep up to date with all of our Computex 2019 Coverage?

Laptops

Hardware

Chips
Follow AnandTech's breaking news here!