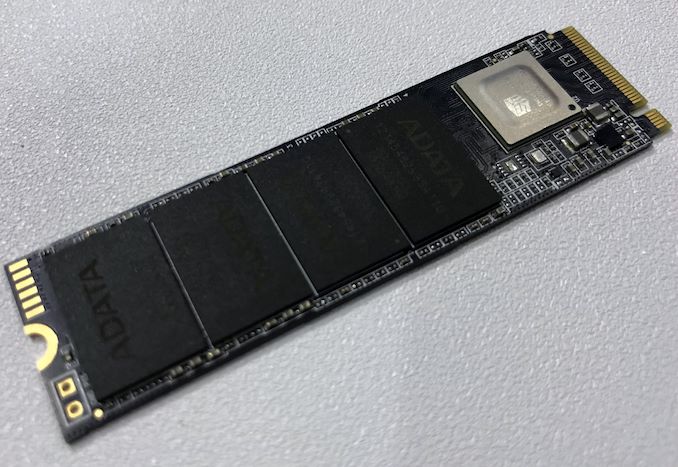 One of the world's largest suppliers of memory modules and SSDs, ADATA is a company to watch when it comes to the latest technologies. This is certainly the case with the ADATA's next-generation SSDs featuring a PCIe 4.0 x4 interface featuring a Silicon Motion controller.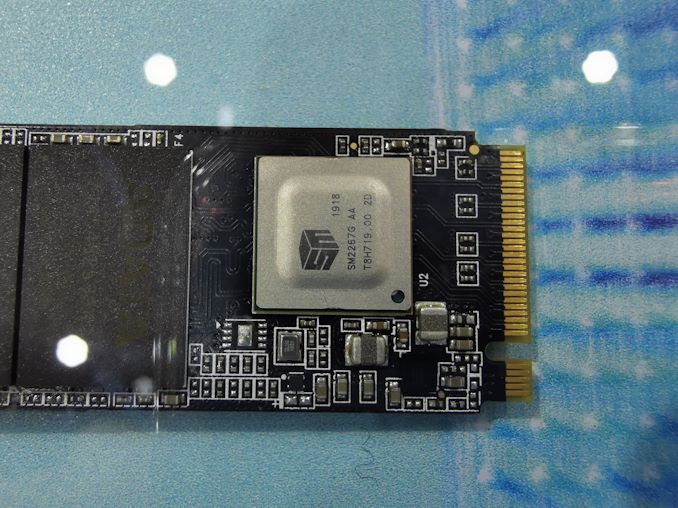 Right now, ADATA's PCIe 4.0 x4 SSD based on Silicon Motion's SM2267G controller only exists as a mockup, which is why the rear PB has a sticker that says 'SX6000' which is a low-end drive. The company sets a very conservative sequential read speed of up to 4 GB/s as well as a sequential write speed of up to 3 GB/s (this one will heavily depend on actual capacity) for the PCIe 4.0 drive, which is below what you typically expect from a next-generation SSDs, yet higher when compared to current-gen drives. Keep in mind though that firmware for the SM2267 is still in early stages of development and actual performance — when the drive is released sometime in early 2020 — will most definitely be higher.
On the functionality side of things, the ADATA PCIe 4.0 SSD as well as the SMI SM2267 controller we are talking about are actually next-gen products with a new engines inside and other improvements. Obviously, the controller supports the latest types of 3D NAND flash memory, so at present SMI is validating it with a variety of chips.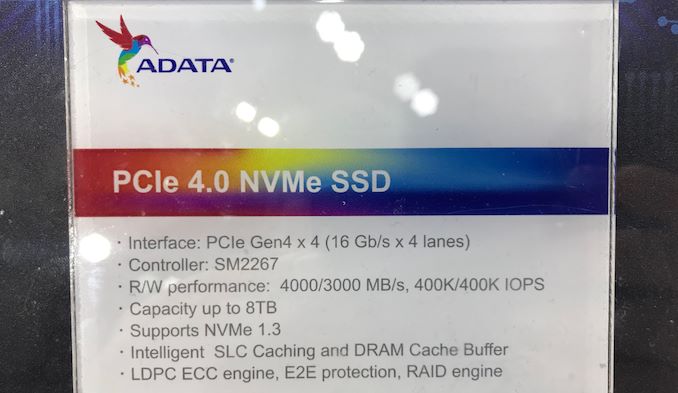 It is hard to say when exactly ADATA's PCIe 4.0 x4 SSD based on the SM2267 controller will be available because the information we are told sometimes contradicts depending on the source. It is safe to say that the drive will be available in the first half of 2020 though.
Want to keep up to date with all of our Computex 2019 Coverage?

Laptops

Hardware

Chips
Follow AnandTech's breaking news here!