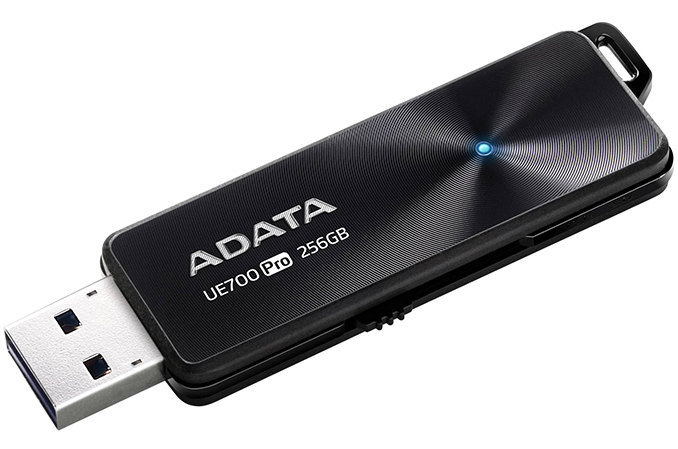 ADATA has released a new lineup of USB flash drives that combines compact dimensions, high capacity, and high performance (in case of high-end models). The UE700 Pro drives come in a metallic chassis and are aimed at those who always carry a flash drive and need a sturdy enclosure. Meanwhile, the product is USB 3.0 Type-A only and will need an adapter to work with modern laptops.
The ADATA UE700 Pro flash drives come in 32 GB, 64 GB, 128 GB, and 256 GB configurations. The range-topping 256 GB model features read and write speeds of respectively up to 360 MB/s and 180 MB/s, allowing it to be amongst the fastest USB 3.0 flash drives ever released.
ADATA does not disclose which controller or flash memory it uses for its UE700 Pro, but considering how fast the drive is, it is logical to assume that the company installs 3D NAND with a relatively high I/O speed.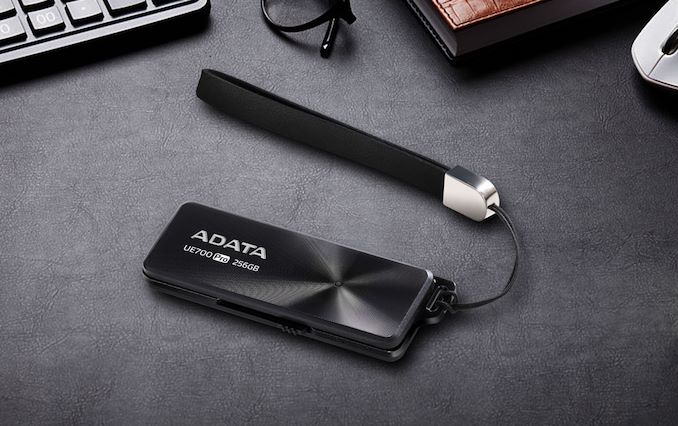 The UE700 Pro drives come in a brushed aluminum enclosure that is 7 mm thick, 63 mm long, and weighs 11 grams. This is hardly the most compact chassis around, but the positive of relatively larger flash drive is that it is harder to lose. The USB Type-A connector of the drive can be slided in and out in a bid to protect it while carrying the device around.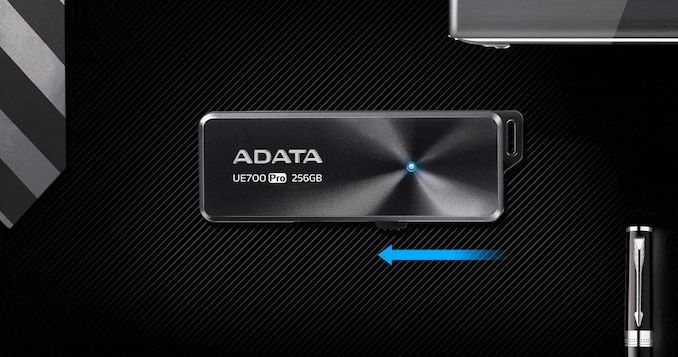 ADATA already lists the new UE700 Pro flash drives on its website, so expect them to hit various markets in the coming weeks. The company has not announced pricing, but expect the lower-capacity models to fall in the same cost range as competitor offerings featuring similar capacity and performance, whereas the 256 GB SKU will carry a premium price tag due to its speeds and increased capacity.
Related Reading:
Source: ADATA