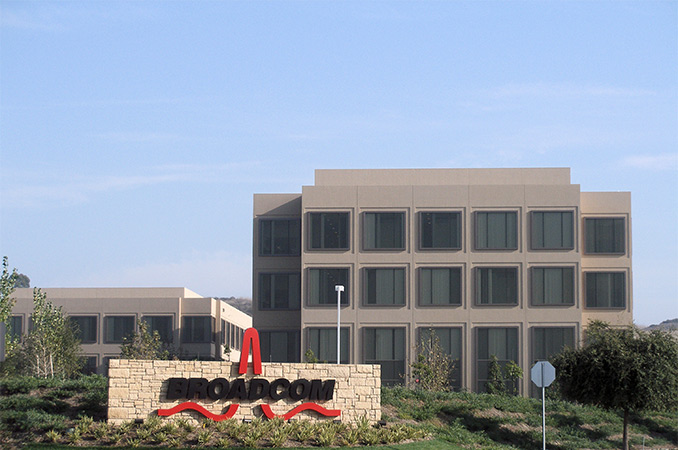 Stepping into the increasingly wild saga that has been Broadcom's efforts to purchase Qualcomm, the US government is now weighing in by issuing a new order to block the merger of the two companies. Citing national security concerns with the Singapore-based Broadcom acquiring the US-based Qualcomm, President Trump issued an order under the Defense Production Act of 1950 to prohibit the proposed acquisition or any similar transaction, effectively ending Broadcom's acquisition efforts.
Given what would have potentially been the largest acquisition to date in the technology industry, Broadcom's acquisition efforts had already attracted the attention of Committee on Foreign Investment in the United States (CFIUS), who was investigating the buyout. However in exercising his own authority based on the CFIUS's recommendations, the President has blocked the merger on national security grounds, citing that through their ownership of Qualcomm, Broadcom "might take action that threatens to impair the national security of the United States."
As a result of the presidential order, Broadcom's purchase efforts are on hold for the time being, if not forever. The order requires the two companies to immediately stop any and all merger activity, and to unwind any efforts they've taken thus far, reporting to the CFIUS on their progress. Furthermore the candidates that Broadcom was running for Qualcomm's board of directors are barred from participating in that election, and Qualcomm cannot accept their nominations.
The President's order does not go into detail about the national security concerns he and the CFIUS have with the potential deal. But the Washington Post, citing a letter from the CFIUS sent to the companies' attorneys sent over the weekend, notes that "it was concerned research and development at Qualcomm might atrophy under Broadcom's direction" and that Qualcomm rivals such as Huawei "might become much more dominant around the world" as a result.
As the framework blocking the acquisition is a presidential order, it cannot be appealed and this block is seemingly permanent. However as Broadcom has already been going through great lengths to acquire the company, including planning to redomicile to the US so that the acquisition was no longer a foreign deal, it might yet prove too early to rule them out entirely.
Update 3/14: Broadcom has formally ended its efforts to acquire Qualcomm, noting that the offer has been "withdrawn and terminated." Interestingly however, the company still intends to go ahead with their redomiciliation plans, which were originally only undertaken in order to improve the chances of the buyout being approved.
Source: The White House