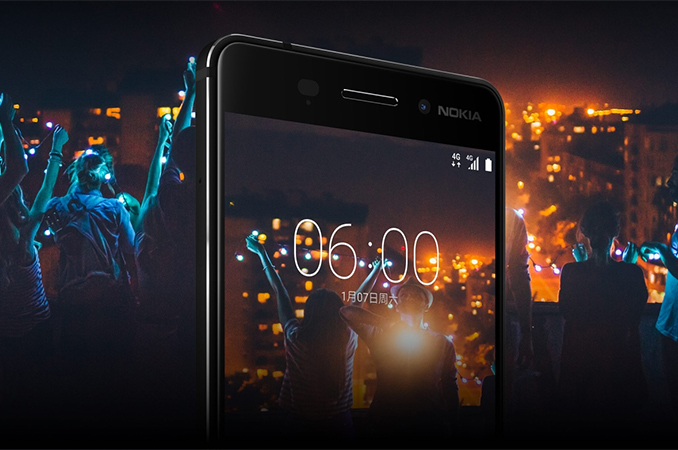 On the day CES 2017 closed its doors, HMD Global introduced its first Nokia-branded smartphone that will be available exclusively in China in the coming weeks. The Nokia 6 handset will feature a 5.5-inch display, a mainstream Qualcomm SoC and will come in an aluminum uni-body. Later on, the company plans to introduce new Nokia smartphones for other regions.
Just in case you were not following Nokia recently, HMD Global (a company established and run mostly by former Nokia executives) and FIH Mobile (a subsidiary of Foxconn) inked several deals with Microsoft and Nokia last year that gives them an ability to develop (under supervision of Nokia), build and sell Nokia-branded smartphones based on the Google Android OS. In particular, HMD obtained exclusive rights to use the Nokia trademark on mobile phones and tablets globally (except Japan) for the next 10 years, standard essential cellular patent licenses, software for feature phones and some other IP. Meanwhile, Foxconn acquired a manufacturing facility in Hanoi, Vietnam, which is used to produce Nokia-branded devices along with customer contracts, critical supply agreements, sales and distribution assets and so on. Under the terms of the agreements, HMD will handle development as well as marketing and will have full operational control of sales and distribution of Nokia-branded mobile phones and tablets (even though formally these assets belong to Foxconn).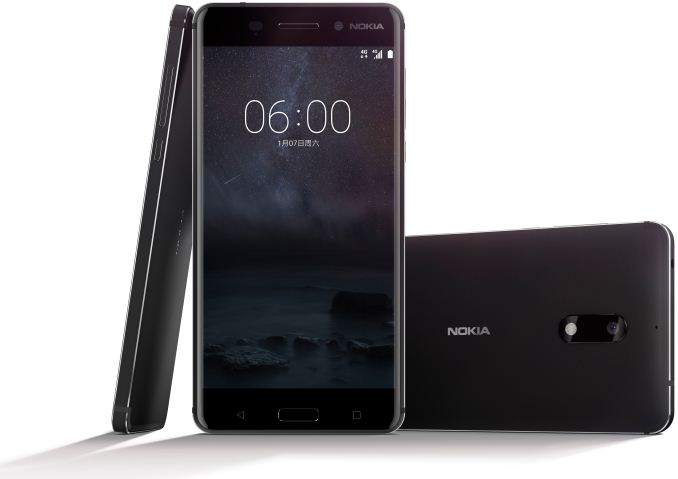 The Nokia 6 will be the first smartphone developed by HMD with certain input from Nokia. Despite being the first, the new unit will not be a flagship halo product for the global audience, but a mainstream solution aimed at the world's largest market (in terms of volume). The move makes sense because HMD needs to earn money and capture market share to ensure long-term success and China is a good place to start.
Inside the Nokia 6 is Qualcomm's 430 SoC with eight ARM Cortex-A53 general-purpose cores at up to 1.4GHz, an Adreno 505 GPU and an integrated X6 LTE modem. The SoC is accompanies by a generous 4GB of LPDDR3 RAM as well as 64GB of internal NAND flash memory (without further expansion capabilities). The phone has a 5.5-inch FHD IPS display with a polarizer film covered with 2.5D Gorilla Glass for protection. Imaging capabilities of the Nokia 6 include a 16MP sensor with f/2.0 aperture (we do not know whether this one has OIS or other premium features, but most likely it does not) and a dual LED flash on the back as well as an 8MP sensor with f/2.0 aperture on the front. As for audio, the handset has a 3.5-mm TRRS audio jack on top, stereo speakers located on top and bottom edges as well as software support for Dolby Atmos. For local connectivity, the phone uses 802.11ac Wi-Fi, Bluetooth 4.1 and a microUSB port. The smartphone is powered by a 3000mAh battery, but so far HMD has not disclosed details about its battery life and other peculiarities.
Nokia 6 Preliminary Specifications
SoC
Qualcomm Snapdragon 430 (MSM8937)
8x ARM Cortex-A53 @ 1.4 GHz
Adreno 505
RAM
4GB LPDDR3
Storage
64GB (eMMC)
Display
5.5-inch 1920x1080 (403 ppi) with 2.5D Gorilla Glass
Network
4G: LTE FDD, LTE TDD
3G: WCDMA (DC-HSPA+, DC-HSUPA), CDMA1x, EV-DO, TD-SCDMA
2G: GSM/EDGE
LTE
Down: 150 Mb/s
Up: 75 Mb/s
Audio
Stereo speakers
3.5-mm TRRS audio jack
2x NXP TFA9891 amplifiers (rumoured)
Dolby Atmos support
Dimensions
154 × 75.8 × 7.85 mm (rumoured)
Rear Camera
16MP with f/2.0 aperture and dual LED flash
Front Camera
8MP with f/2.0 aperture
Battery
3000mAh (rumoured)
OS
Android 7
Connectivity
802.11ac Wi-Fi, Bluetooth 4.1, microUSB 2.0
Navigation
GPS, GLONASS
SIM Size
2x NanoSIM
Colors
Black
Launch Country
China
Price
¥1699 ($245)
The Nokia 6 comes in a black 6000-series aluminum uni-body chassis with flat edges that are milled using a CNC machine from a single brick of aluminum. Nokia says that the enclosure is then anodized twice and polished five times. The antenna is separated from the rest of the back cover using polycarbonate strips (a popular method nowadays), but it is hard to tell based on pictures how well the lines match the color and texture of the chassis. Meanwhile, flat edges of the device are polished to prevent them from wearing out, whereas the glass has curved edges to give the phone a smoother feeling during use. Following the latest trends, developers also opted for capacitive touch home, back and recent apps buttons on the Nokia 6. Overall, HMD and Nokia tried to give their mainstream smartphone a premium look and feel. Instead of using polycarbonate, like the Lumia family, it switched to aluminum, which may not be the most durable material, but which at least looks good.
When it comes to the operating system, the Nokia 6 will run Android 7, but it is unclear whether the OS has any enhancements or exclusive features. It is possible that the mainstream smartphone for China will only offer "vanilla" Android, which helps to speed up its time-to-market.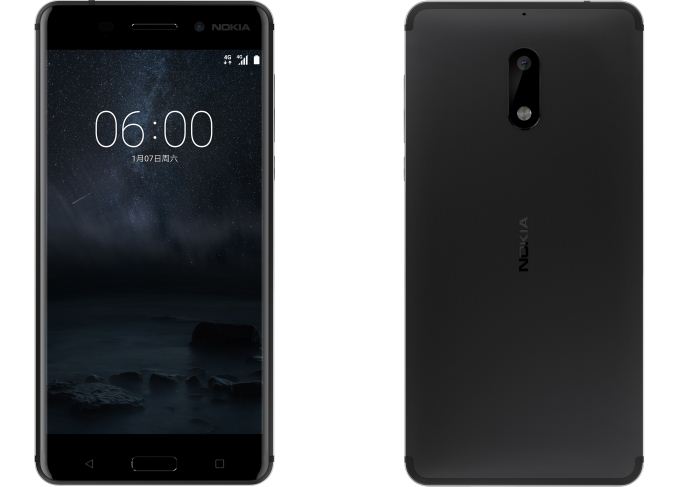 HMD Global will participate in MWC next month and this is where the company is expected to introduce other models in the new lineup of Nokia-branded smartphones. Meanwhile, it is interesting to note that the company announced the first Android-based Nokia smartphone (and, basically, the return of the brand to the smartphone market) a day before the 10th anniversary of Apple's iPhone announcement.
The Nokia 6 smartphone will be available in the coming weeks in China, exclusively from JD.com for ¥1699 ($245).
Related Reading:
Source: HMD Global