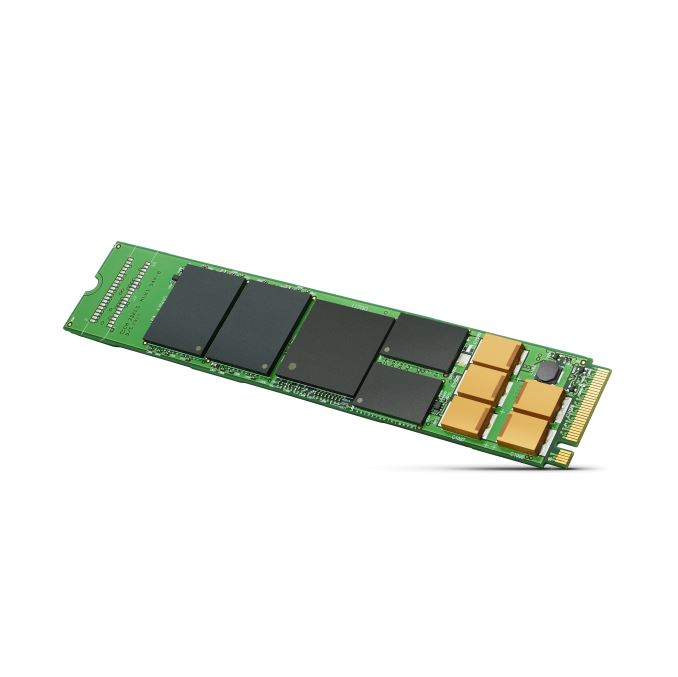 As Flash Memory Summit 2016 approaches, many major players in the SSD market are starting to announce new products. A year after introducing the Nytro XM1440 enterprise M.2 PCIe SSD, Seagate is expanding the lineup with a 2TB option. The XM1440 M.2 and XF1440 2.5" U.2 SSDs are based on the combination of Marvell's 88SS1093 PCIe 3.0 NVMe controller and Micron MLC NAND. The products are a result of a collaboration between Micron and Seagate, and are sold by Micron as the 7100 series. The 2.5" version has had a 2TB-class capacity option from the start, but the new XM1440 2TB is the first of its kind. The higher drive capacity is achieved through denser NAND packaging rather than from switching to higher-capacity 3D NAND dies.
The XM1440 and XF1440 are available in either a capacity-optimized configuration intended for read-intensive workloads and rated for 0.3 drive writes per day, or in an endurance-optimized configuration for mixed workloads and rated for 3 drive writes per day. The latter sacrifices some usable capacity for increased overprovisioning and higher random write speeds, but otherwise they are the same drive. The 2TB XM1440 M.2 will unsurprisingly be one of the capacity-optimized variants, with similar specifications to the 1920GB XF1440 2.5" U.2 SSD.
Seagate Nytro XF1440 and XM1440
Drive
Endurance Optimized
Capacity Optimized
Usable capacity
400 GB, 800 GB, 1600 GB (XF1440 only)
480 GB, 960 GB, 1920 GB
Interface
PCIe 3.0 x4 2.5" U.2 (XF1440)
PCIe 3.0 x4 M.2 22110 (XM1440)
Sequential read
up to 2500 MB/s
Sequential write
up to 900 MB/s
Random read IOPS
up to 240K
Random write IOPS
up to 40K
up to 15K
Write endurance
3 DWPD
0.3 DWPD
Warranty
5 years
Peak power
12.5 W (XF1440), 8.25 W (XM1440)
Average read/write power
9 W (XF1440), 7W (XM1440)
Seagate is also introducing a PCIe add-in card counterpart to the XM1440 and XF1440 as the Nytro XP7102. Based on the same controller and NAND, the XP7102's model number appears to mark it as the entry-level option in a new XP7000 generation to replace the XP6000 series products that were multi-controller solutions with an on-board RAID controller. The Nytro XP7102 targets only the endurance-optimized mixed workload segment with 800GB and 1600GB as the only two capacity options, and has similar specifications to its XF1440 equivalents.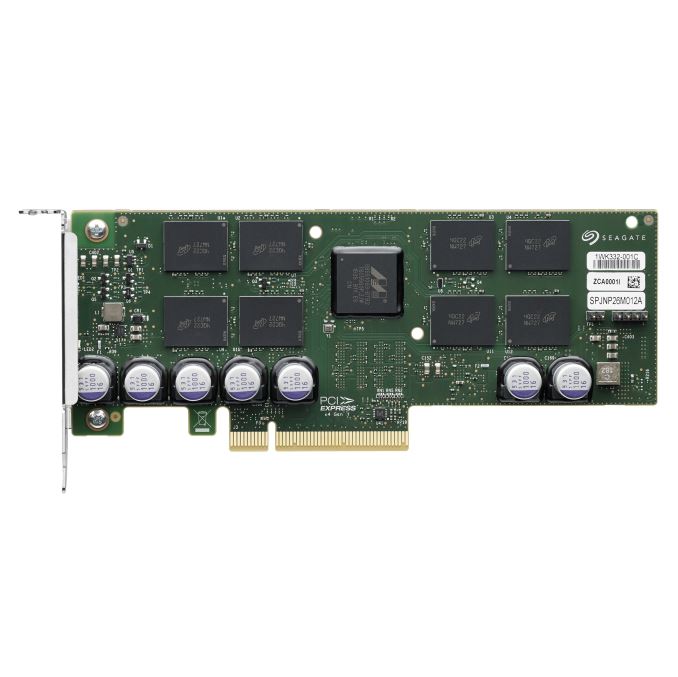 The 2TB XM1440 M.2 will be available in November 2016 and the Nytro XP7102 PCIe add-in card is already available.
Source: Seagate