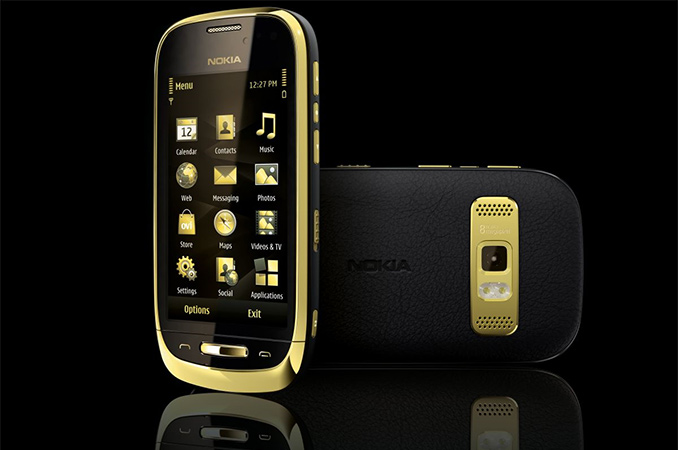 For several months now, the management of Nokia has been talking about the possible return of the brand to the smartphone market, but emphasized multiple times that the corporation itself is no longer interested in producing, or selling handsets itself. On Wednesday, the future of Nokia in the world or smartphones and tablets became more or less clear: Nokia-branded Google Android-based devices are set to return in the coming quarters. However, the upcoming products will not be developed by Nokia itself, but by a brand new company called HMD Global. Let's try to analyze what just happened and what to expect from the "new" Nokia devices.
Microsoft Departs with Feature Phone Assets for $350 Million
A little more than two years ago, Microsoft acquired Nokia's devices and services business unit in a bid to become a sizeable supplier of smartphones and ensure that its (forthcoming) Windows 10 Mobile would be available on a top-to-bottom family of devices. Since then, the company has changed its corporate strategy, ceased to use the Nokia brand for new products, stopped development of new mainstream devices and announced plans to shrink its family of smartphones. This month the company signed an agreement to sell off its feature phone business to FIH Mobile, a subsidiary of Hon Hai/Foxconn Technology Group (we will call the company "Foxconn" onwards in this column just to make it short and simple). Separately, HMD Global, a private venture, got an exclusive global license to create Nokia-branded mobile phones and tablets for the next ten years. Microsoft will get $350 million in cash from the two companies as a result of the deal. The transactions will enable Foxconn and HMD to build and sell feature phones, smartphones, and tablets under the Nokia brand.
Under the terms of the deal, Foxconn gets a manufacturing facility in Hanoi, Vietnam, which is used to manufacture Nokia-branded feature phones, but the future of the factory is unknown. Foxconn will also get customer contracts, critical supply agreements, sales and distribution assets which used to belong to Microsoft (and Nokia before that). HMD will get brands, intellectual property, and software which were previously sold to Microsoft. Moreover, after the deal is closed in the second half of 2016, about 4,500 employees will transfer to, or have the opportunity to join, Foxconn or HMD Global.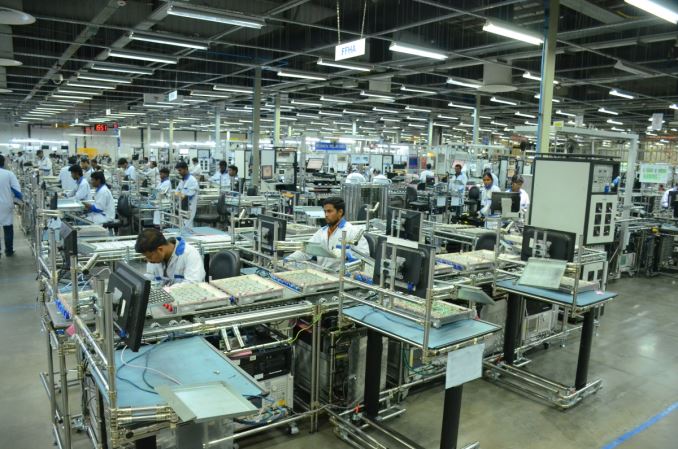 Nokia Networks factory in Chennai, India. Image for illustrative purposes only.
While the feature phone business does not seem to be very important for anyone right now, the acquisition of Nokia's facilities and contracts is a big deal for Foxconn. For many years, Foxconn has been trying to reduce its reliance on Apple as the primary source of its revenue. The recent acquisition of Sharp and the new deal with HMD and Nokia could help the company to improve its revenue and profitability.
Microsoft will continue to develop Windows 10 Mobile and support Lumia devices, as well as Windows-based smartphones from other vendors, including Acer, Alcatel, HP, Trinity and VAIO. However the acquisition of Microsoft's feature phones division demonstrates that the software giant has no plans to address the market of low-cost handsets with entry-level smartphones in the future. Just like Microsoft announced in 2014, the company will not pursue smartphone market share, but will focus on profitability and development of halo devices. Microsoft will likely apply its Surface tablet and Surface Book hybrid PC strategy to smartphones: it will produce flagship smartphones and rely on its partners to follow with more affordable models.
The Union of Three
FIH Mobile, HMD Global and Nokia Technologies on Wednesday (5/18) signed several agreements, which will enable the companies to jointly develop, manufacture and distribute Nokia-branded smartphones and tablets. What is interesting to note is that the agreements are negotiated in such a way that the three companies can only bring products to market if they work closely together. Take a look:
HMD will become the world's only licensee for all types of Nokia-branded mobile phones and tablets till 2016. Under the terms of the 2013 deal between Nokia and Microsoft, the former could develop Nokia-branded tablets and return to the market of smartphones in 2016. The rights for Nokia-branded tablets, feature phones and smartphones now belong to HMD.
Nokia Technologies will take a seat on the five-seat board of directors of HMD. It will set compulsory brand requirements and performance-related provisions for all Nokia-branded products. Besides, it will also have certain controls over quality, design and features of the devices.
HMD gets brands, cellular standard essential patent licenses in return for royalty payments to Nokia Technologies.
HMD will invest $500 million over the next three years to support the global marketing of Nokia devices. The company hopes to get the money from its investors and profits from the acquired feature phone business (which means that the unit, which produces $30 - $60 handsets is still profitable).
HMD and Nokia will have access to Foxconn's device manufacturing, supply chain and engineering capabilities as well as proprietary mobile technologies and components developed by the company.
HMD will have full operational control of sales, marketing and distribution of Nokia-branded mobile phones and tablets (formally, the assets will belong to Foxconn).
Foxconn will be exclusive manufacturer of the Nokia-branded devices.
In accordance with the current agreements, HMD will handle development of mobile phones and tablets running Google's Android operating system under the control of Nokia. At present, the extent of collaboration between the two companies is not completely clear, however, it is evident that Nokia will have control over many aspects of the upcoming products. The latter part is important because Nokia knows how to build devices and which features to add. Moreover, Nokia will naturally keep its cellular standard essential patents, which is important as the world is gearing up for 5G networks. Thus, Nokia retains control over devices, gets royalty payments, but never takes any tangible risks.
Foxconn will be the exclusive producer of Nokia-branded smartphones and tablets. Moreover, HMD and Nokia will use its engineering resources to develop the aforementioned devices. While this may seem a tad strange, but nowadays contract manufacturers handle a substantial amount of engineering work for their clients. As a result, Nokia and HMD will not have to R&D manufacturing basics like designs of antennas, but will be able to focus on something that matters for the next generation of phones and tablets.
What Is HMD Global?
Speaking of HMD Global: one of the questions curious readers might have asked us is what is HMD Global? From what we have researched, this is now a private company which has just spent tens of millions of dollars buying feature phones brands and IP from Microsoft and planning to invest another $500 million in Nokia devices over the next three years.
HMD Global is based in Helsinki, Finland, not far away from Nokia, which is based in Espoo. The CEO of HMD is Arto Nummela, a veteran from Nokia, who worked there for 20 years from 1994 to 2014 and oversaw development of smartphones, product roadmaps, and strategic decisions. The president of HMD is Florian Seiche, another industry veteran, who used to work at Orange, HTC and Nokia, where he oversaw their businesses in EMEA. Right now, both executives of HMD Global work at Microsoft in the feature phone division. It is important that both share the same "old Nokia" culture, they know requirements of end-users and carriers and they know how to manufacture handsets. However, there is another name which cannot be ignored.
The domain name hmdglobal.com was registered on April 11, 2016, by Jean-Francois Baril. Mr. Baril is a former senior vice president and chief procurement officer of Nokia, who worked at the company from 1999 to 2012. An interesting thing from his biography is that prior to Nokia he worked as sourcing director at Compaq under the direct leadership of Tim Cook. With this background in his arsenal, Mr. Baril can definitely attract investors to his projects. According to Reuters, HMD Global is owned by Smart Connect LP, a private equity fund run by Jean-Francois Baril. In addition to Smart Connect LP, the former Nokia exec also manages Ginko Ventures and Connecting Partners SA as well as sits on the board of Vertu.
"We are impressed by the experience and expertise of the HMD management team and are committed to supporting them with our manufacturing, technology, and supply chain capabilities, to capture market opportunities together in the future," said Vincent Tong, chairman of FIH Mobile.
Feature Phones to Open Doors to Nokia's Smartphones
Some of Microsoft's feature phone assets, including production facilities and supply agreements, are not likely to be a sizeable asset for Foxconn, which is the world's largest contract maker of electronics and has its own fabs and supply contracts. The working fab in Vietnam will not hurt, though. However, assets like sales and distribution networks are hard to overestimate. These assets are something that Foxconn currently does not have and they will be instrumental in bringing Nokia devices back to the market, particularly in Asia, Africa and Europe, where the brand is still strong. Remember, Nokia's sales organization once made the company the world's largest supplier of mobile phones and they used to be relatively successful until Nokia's market share collapsed as a result of the company's decision to solely adopt Microsoft's Windows Phone operating system.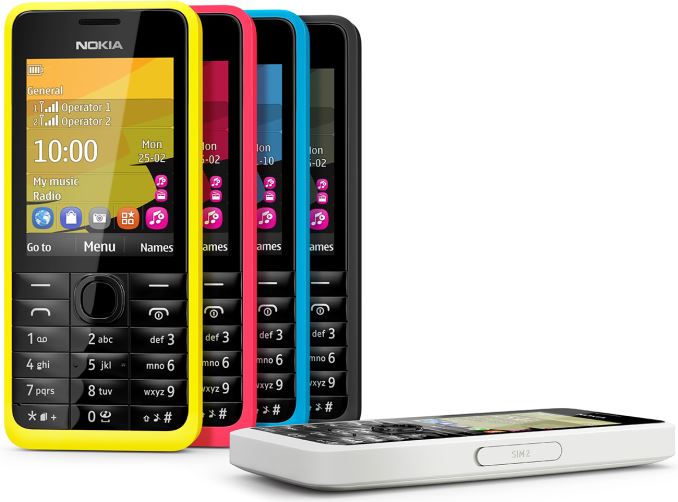 Since feature phones are hardly popular in North America and Western Europe, appropriate sales and distribution networks in these regions might have been trimmed by Microsoft (and the software company is keeping its smartphone sales/distribution assets). It is unknown whether current sales assets there are good enough at all. In the worst-case scenario, Foxconn and/or HMD will probably need to build new teams and/or relationships in several countries, which means, to start from square one in certain areas.
In any case, the vast majority of Nokia-branded products that HMD/Foxconn will offer in the second half of 2016 will be inexpensive feature phones. Therefore, for a while, the sales and distribution assets of Foxconn will naturally keep selling feature phones to their customers, who are primarily network carriers and distributors in developing countries.
While Microsoft sells tens of millions of feature phones and seems to do so profitably (at least, based on this HMD press release), industry analysts from companies like Gartner and IDC predict that such devices will be rare several years from now, even in emerging markets, as smartphones come down in cost. Still, because current users of Nokia feature phones are loyal to the brand (no one, except Nokia, addressed them properly back in the days, which is why the trademark still has a strong presence in many developing countries), HMD and Foxconn will be able to capitalize on that and offer them compelling smartphones, which should be inexpensive and easy to use, in the coming years. Therefore, the "new Nokia" will have to keep selling feature phones for a while and then introduce very affordable smartphone models. Nonetheless, inexpensive smartphones for the emerging world will definitely not be the only focus of the "new Nokia".
What to Expect?
While there are no doubts that it is possible to hire engineers and develop feature-rich and relatively competitive smartphones based on reference designs from companies like Qualcomm, this is not what Nokia is known for. Right now, neither of the companies will reveal any details about their future plans, but there are certain things we do know already. Besides, we can make some educated guesses.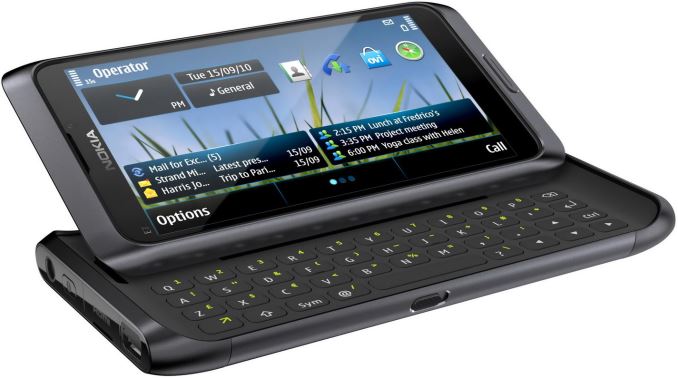 For more than a year, the management of Nokia has been talking about its interest in returning to the smartphone market with a manufacturing partner, which would license its brand and technologies. It is hard to imagine that the company was publicly discussing its return in 2016 (after the non-compete agreement with Microsoft expired) without any ongoing R&D activities. While we do not know what Nokia has been developing internally, the important thing is to consider that projects may be in the advanced stages of completion (simply because of the timing). In fact, back in 2014 the company even released its Z Launcher user interface for Android (which was later used on its tablet that is made by Foxconn). While it is plausible to think that Nokia already has something up its sleeve, it remains to be seen whether HMD/Foxconn can bring that to market by the end of the year. The CEO of HMD implied that the company would act quickly, but naturally did not elaborate.
"We will be completely focused on creating a unified range of Nokia-branded mobile phones and tablets, which we know will resonate with consumers," said Arto Nummela. "We will work with world class manufacturing and distribution providers to move quickly and deliver what customers want."
The new range of Nokia mobile phones and tablets will be based exclusively on Google Android operating system, which is not surprising. It is logical to expect Nokia to introduce its own implementation of Android as well as exclusive programs. However, from a hardware standpoint, the first wave of Nokia-branded devices will likely use platforms developed by third parties. Some of Nokia's traditional IP remains at Microsoft: the PureView camera technology (a massive sensor with an image co-processor and a set of sophisticated algorithms that "know" how to process oversampled images), ClearBlack display technology (a set of special filters on the display that can enhance blacks) and some other important assets. Which is why HMD and Foxconn (and, perhaps, Nokia?) will have to develop new technologies for high-quality imaging and displays because both features are crucial for modern handsets, especially in a competitive mid-range market. We do not expect HMD and Foxconn to introduce custom SoCs for Nokia devices anytime soon both due to technological and financial reasons. Even though Foxconn has been adding semiconductor design capabilities into its war chest for some time now, it is unlikely that the company can produce anything comparable to Mediatek's low-cost SoCs, and as a result the software will play a critical role for the new Nokia smartphones and tablets. A good news is that Nokia plans to control certain aspects of design, performance and feature-set of the devices, which could mean exclusive technologies and capabilities. Moreover, the real fruits from Nokia's participation in the project should emerge with the roll-out of 5G networks in 2020 – 2022. Nokia is a big contributor to the standard and it could help its partners to capitalize on it.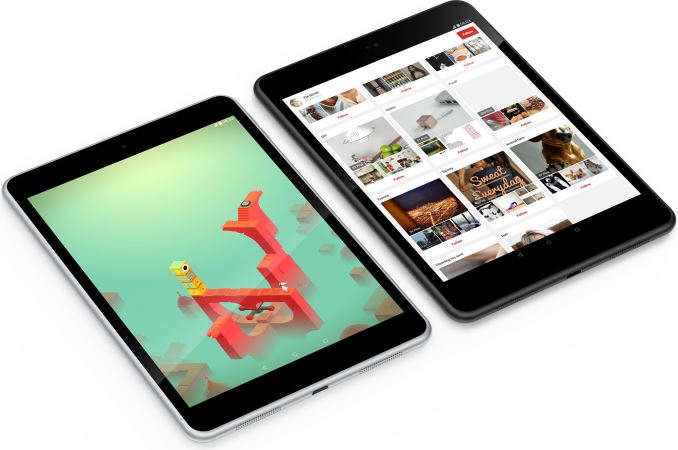 When the Nokia N1 tablet was launched, user reviews noticed a good build quality, performance and fine design. What they also noticed was the lack of killer features, which would have set the N1 apart from other Android-based tablets at the time. One might argue that the N1 was supposed to be inexpensive and was designed exclusively for the Chinese market, but it is important to note that the device lacked Nokia's touch. With smartphones, Nokia used to have features like PureView, but going forward it will have to invent something else. While people are familiar with the Nokia brand, if smartphones carrying the label do not offer any breakthrough features, it will be a matter of time before HMD/Foxconn will have to engage in a price war against other smartphone vendors in a bid to gain market share.
There are many technologies that HMD, Foxconn and Nokia could bring to future smartphones and tablets carrying the brand, at the end of the day Nokia has historically been a very innovative company. However, the real big questions are which market segments they plan to address and how much money they can invest. Part of the reasons why the Nokia brand has become so popular was the company's very broad product family, which consisted of several lineups of devices targeting different types of customers (young/active, business, fashion, luxury, etc.). A similar approach may not make a lot of sense today, but they could smartly mix utility features like waterproof cases with high-performance SoCs and stylish design. While many expect the "new Nokia" to create a strong rival for Apple's iPhone and Samsung's Galaxy S (which they are likely to do as far as technology is concerned), this is hardly their primary concern. The companies will need to offer a lineup of compelling products to compete against suppliers like HTC, Huawei, Xiaomi and to appeal to those who currently use feature phones in what Mediatek call the 'Super-Mid' range. It would be interesting to see Nokia's QWERTY, sliders and fashion phones in the future, although chances that this will happen are thin as this is currently a niche market.
Closing Thoughts
After Nokia's (and then Microsoft's) failed attempt to popularize Microsoft's Windows Phone, the decision to use Google's Android for Nokia-branded devices looks positive for many loyal customers of the company (especially those, who are currently on Android), but restricts an element of differentiation. While the adoption of Android was an inevitable decision, from many points of view it is still a way for ex-Nokia executives to reinvigorate the brand and product line. The obvious challenge is that there are far too many vendors shipping proper Android-based smartphones today. Even though Nokia still has a great brand recognition, HMD/Foxconn will have a relatively short amount of time to prove that the "new Nokia" is relevant for today's market. Moreover, it will not be easy to sell Nokia-branded devices at a hefty premium, as it used to be a decade ago.

Making predictions regarding product lineup and business performance of the "new Nokia" is relatively rough at the moment because there are far too many variables. All we do know for sure is that Nokia has been extensively working on tweaking Google's Android for years (first for its X-series smartphones and then for the N1 tablet), whereas Foxconn is a top performer in volume production as well as sourcing of components and materials. Besides, Nokia could give HMD and Foxconn a lot if insights regarding the forthcoming 5G.
Wrapping things up, it is most likely a good thing to see that the Nokia brand is back and that there are companies who are willing to create another supplier of volume and high-quality smartphones. However, it remains to be seen how good those products will actually be. We expect to certainly see some noise by Mobile World Congress in Q1 2017
Source: Microsoft