System Performance
Our Latitude 12 5000 model uses the Haswell based Core i5-4310U, which is a dual-core, quad-thread processor with Turbo Boost. Base clocks are 2.0 GHz, and the boost frequency is 3.0 GHz under a 15 watt TDP. Integrated graphics are provided by the Intel HD 4400 GPU, with a 200 MHz base frequency and 1.1 GHz boost frequency. The Haswell-U range is well-known in our benchmarks at this time, so we do not expect any surprises. The sample we received does have 8 GB of memory, but it is single channel only, so performance could be better if Dell instead offered 2x4 GB. Dell does offer their Power Vault software, so you can tune whether you want the system to target quiet, balanced, or performance depending on your needs. With all of our benchmarks, we run at maximum performance to reduce the chance of throttling.
Performance Graphs
For general performance, PCMark 8 from from FutureMark covers a large range of scenarios including Home, Creative, and Work. TouchXPRT runs tests based on five usage scenarios in the Modern environment. As a comparison, most of these laptops are U series CPUs, but I have included the Retina Macbook Pro and HP Stream 11 to bracket the scores with a higher wattage quad-core part and a low wattage Atom part. You can compare the E5250 with any other device we have tested with our online database, Bench.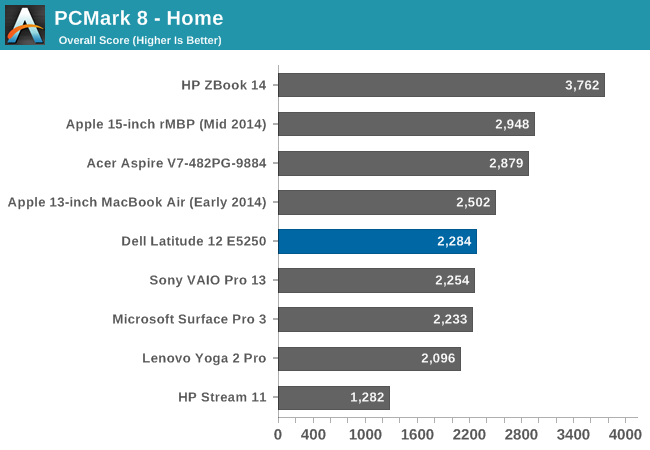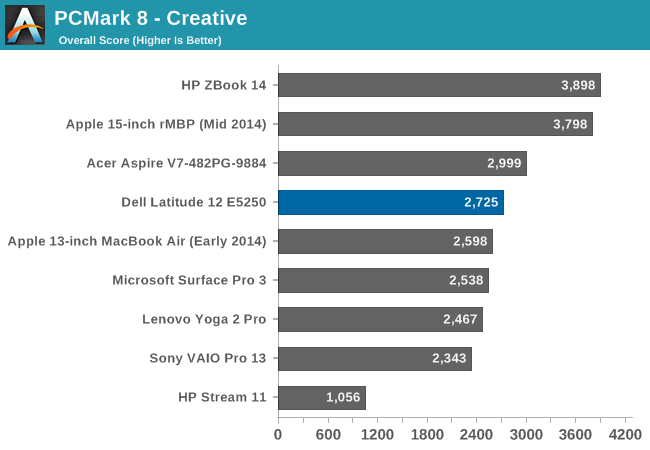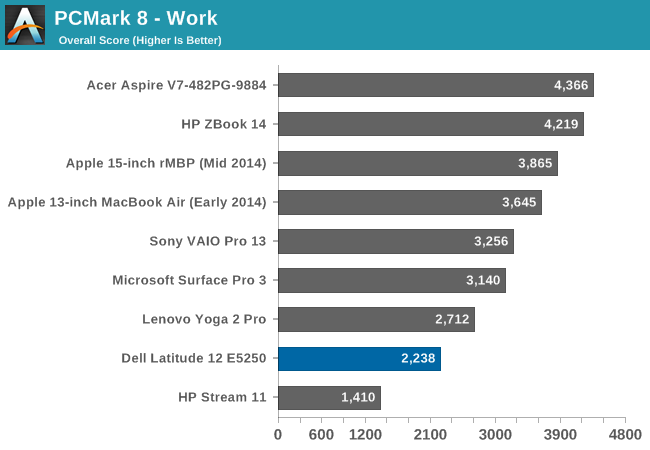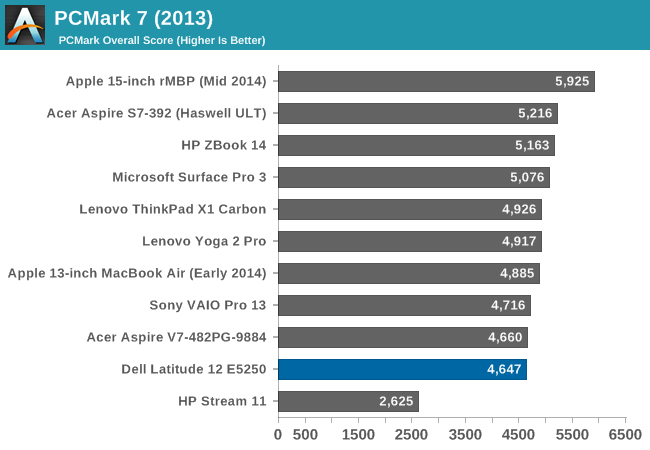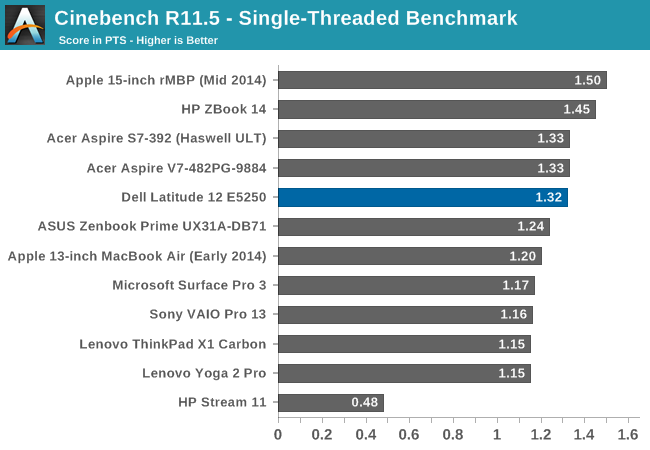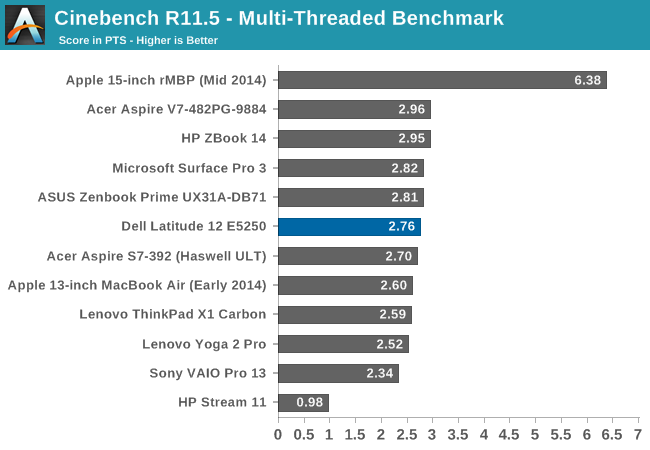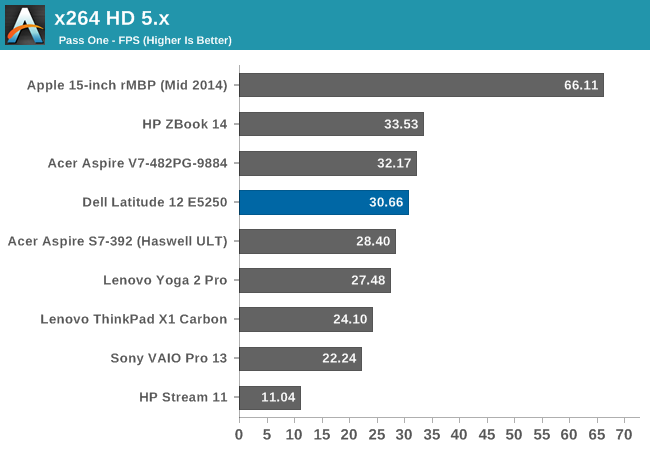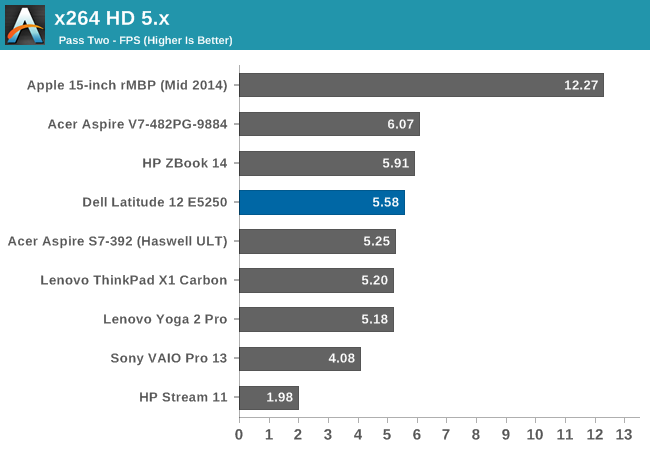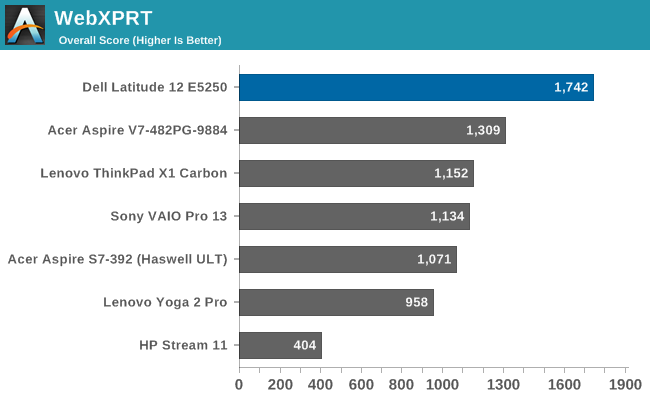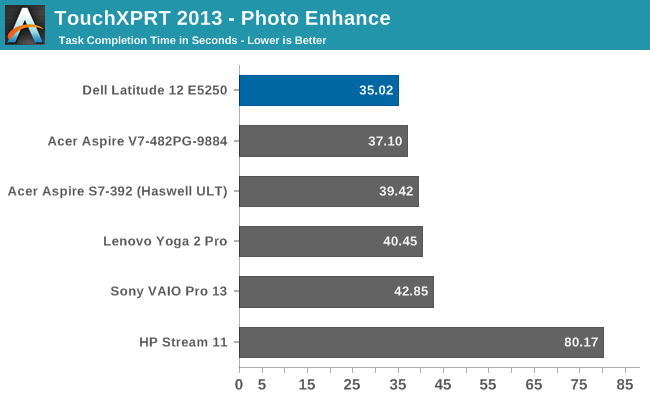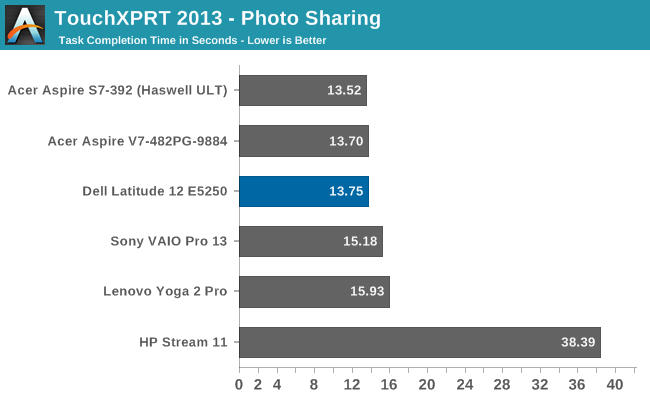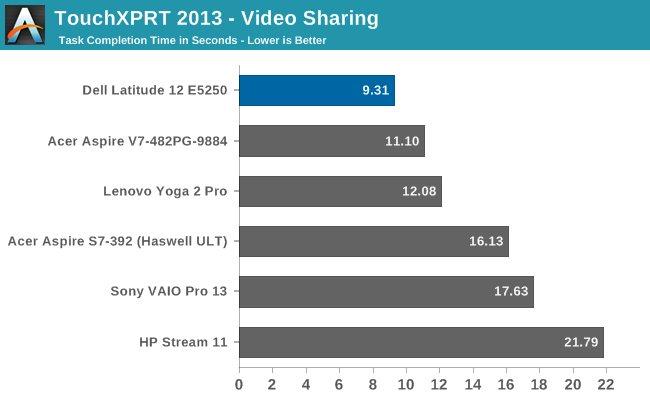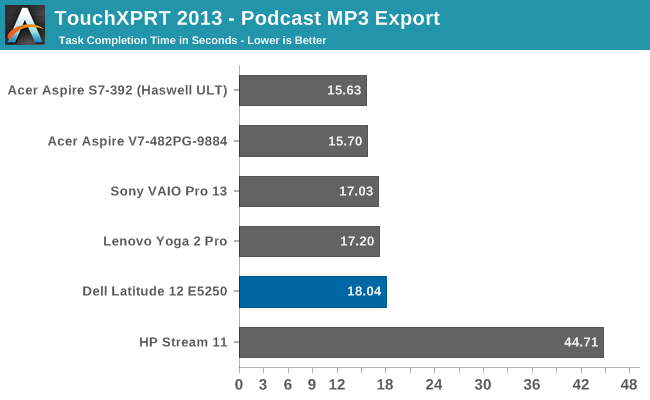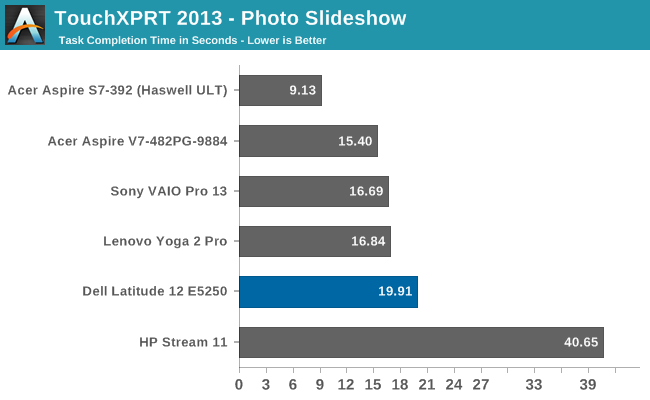 For normal tasks, the i5-4310U does a good job. For those that need more performance, the Core i7 models will be of interest. As Broadwell is an option now, it would be great to get the identical device but with the 5th gen Core part as a comparison.
Storage Performance
The model we received has the Samsung PM851 based 128 GB SSD. This is a very popular OEM SSD from Samsung based on the TLC 840 EVO. The smaller capacity might have led to the slightly lower score in PCMark 8's Storage benchmark, although the difference is negligible.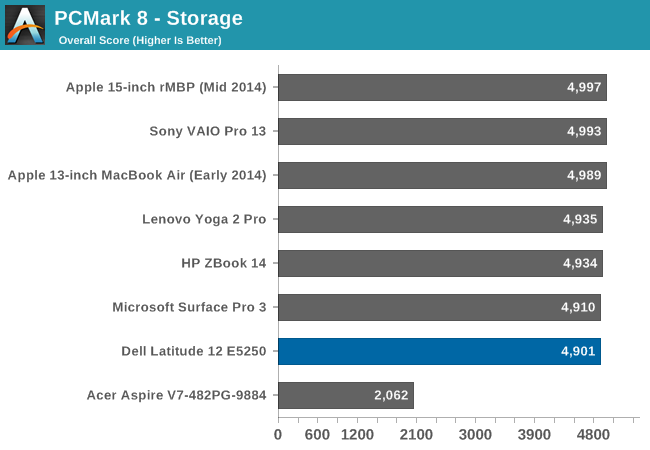 This device is offered with spinning disk options, which I would not recommend for anyone concerned about performance. For those that require encryption, Dell offers several models with SSD encryption as well.
GPU Performance
This is a business laptop, so I won't bother with our normal game benchmarks, mostly because we have tested them on the Yoga 2 Pro and found that all of our games were unplayable with the built in graphics. We can still run the synthetics though to get a feel for where this device fits in.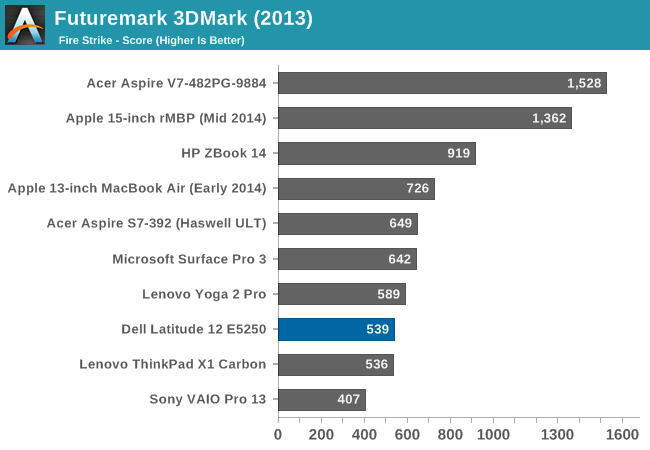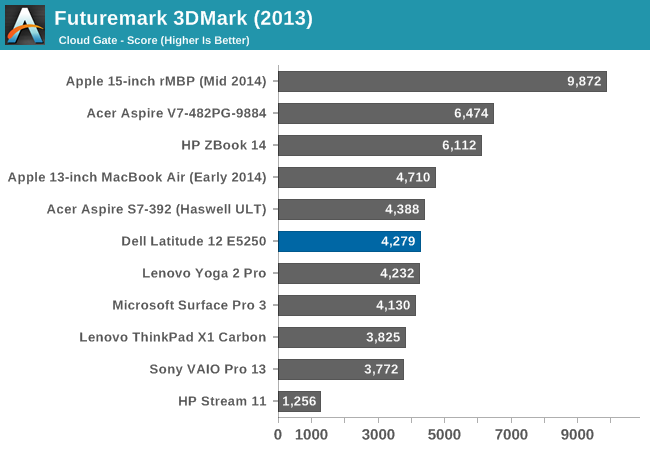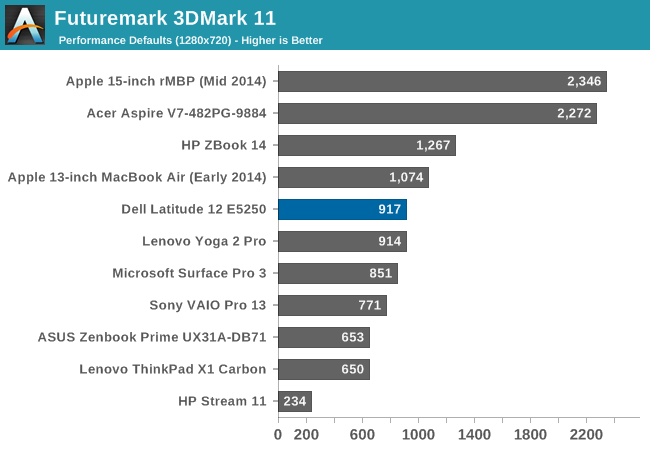 The Intel HD4400 GPU is no powerhouse. Gaming on this device will be restricted to games with low graphics demand, or Windows Store, Flash or basic Unity games.