Single Client Performance - CIFS & iSCSI on Windows
The single client CIFS and iSCSI performance of the Seagate NAS Pro 4-bay was evaluated on the Windows platforms using Intel NASPT and our standard robocopy benchmark. This was run from one of the virtual machines in our NAS testbed. All data for the robocopy benchmark on the client side was put in a RAM disk (created using OSFMount) to ensure that the client's storage system shortcomings wouldn't affect the benchmark results. It must be noted that all the shares / iSCSI LUNs are created in a RAID-5 volume. The NAS Pro 4-bay manages to compare favorably against the ARM-based solutions, obviously. However, when compared to other x86 solutions, the results show that Seagate's platform has plenty of scope for performance optimizations. The benchmark numbers are provided in the graphs below.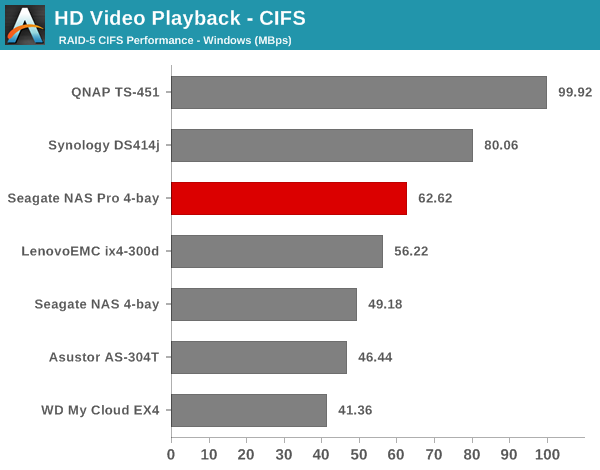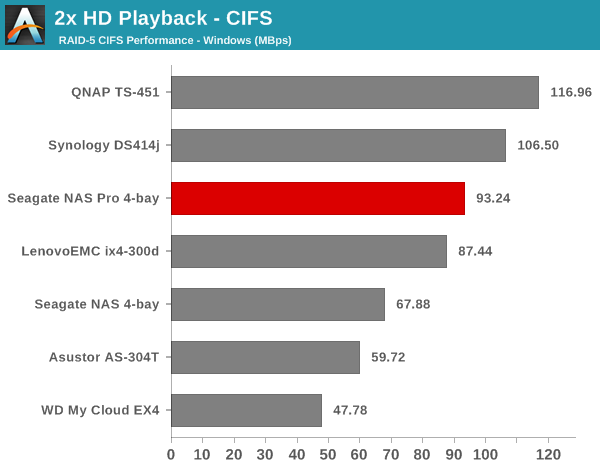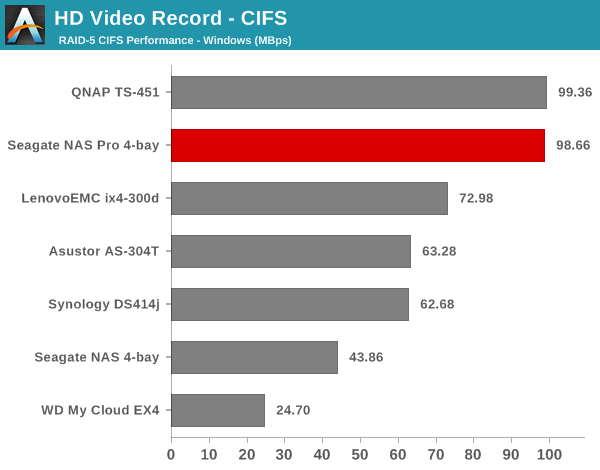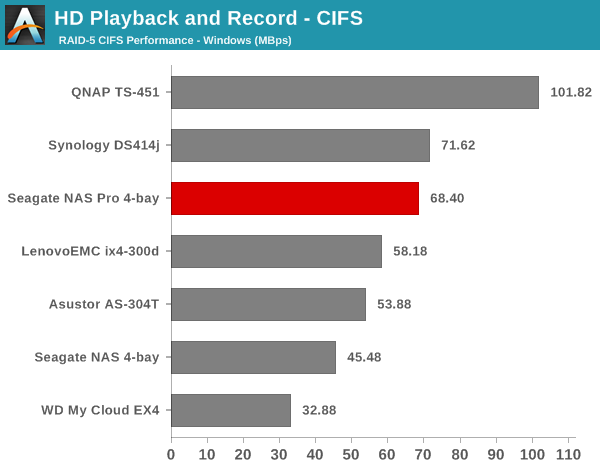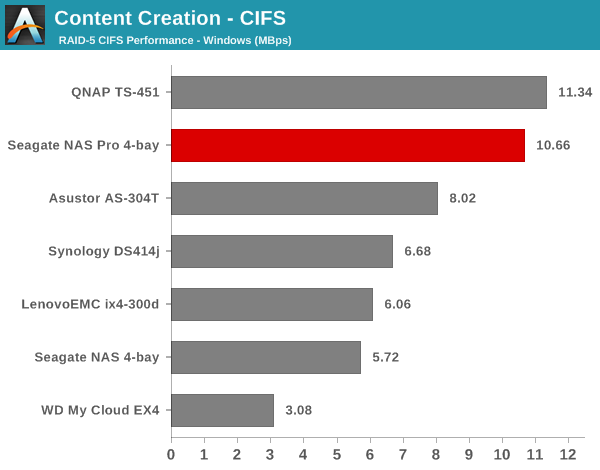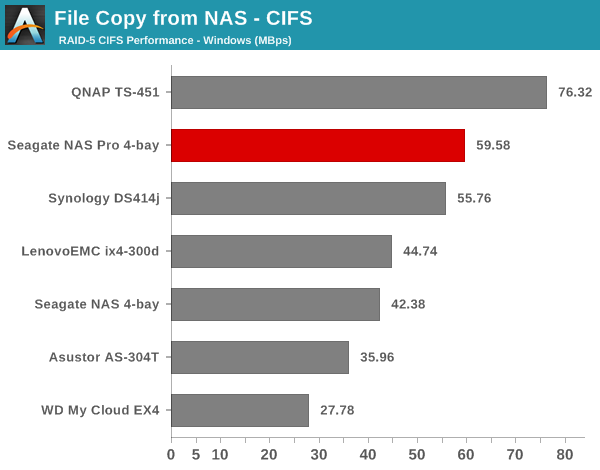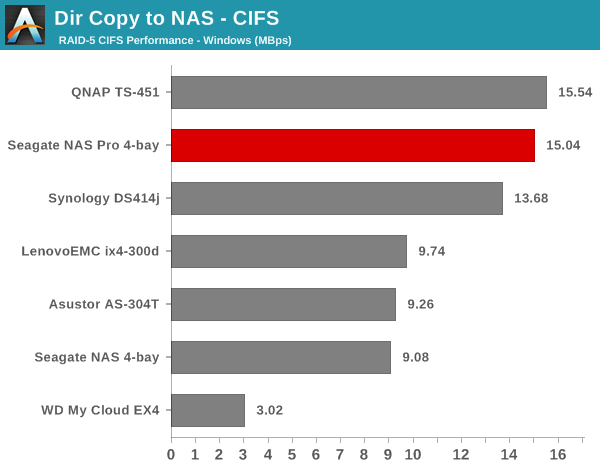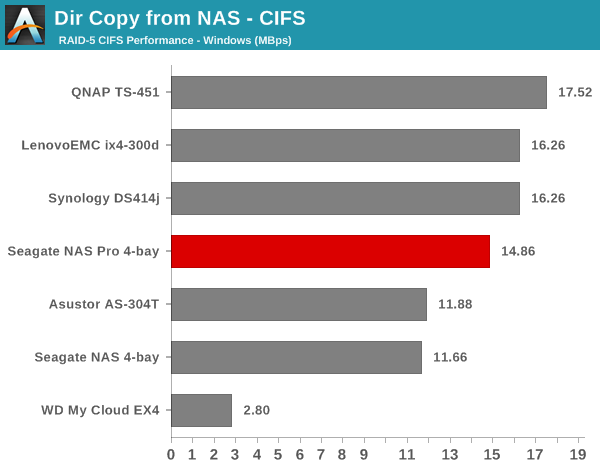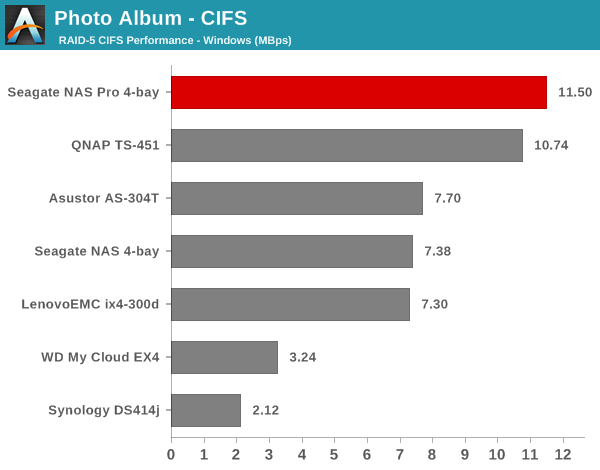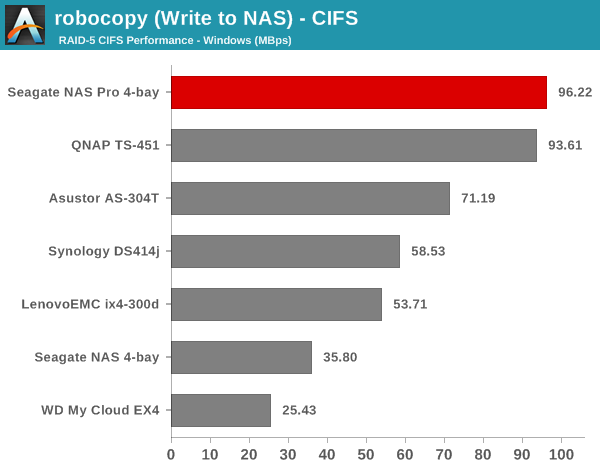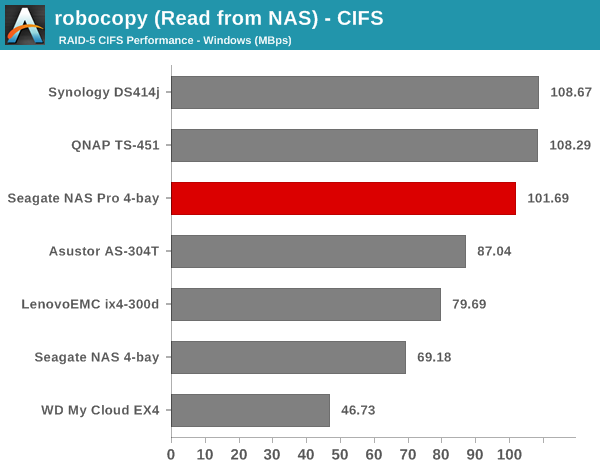 We created a 250 GB iSCSI LUN / target and mapped it on to a Windows VM in our testbed. The same NASPT benchmarks were run and the results are presented below. The observations we had in the CIFS subsection above hold true here too.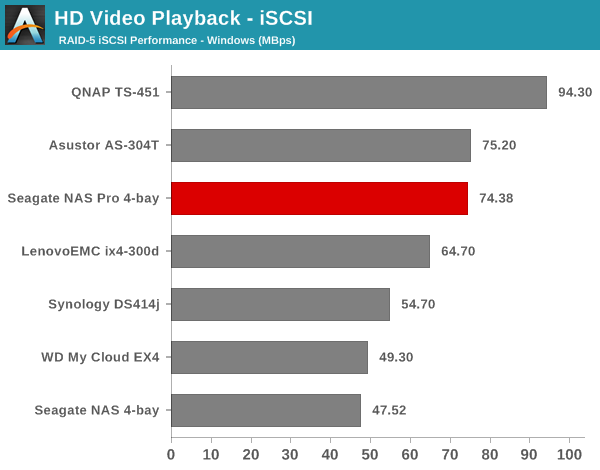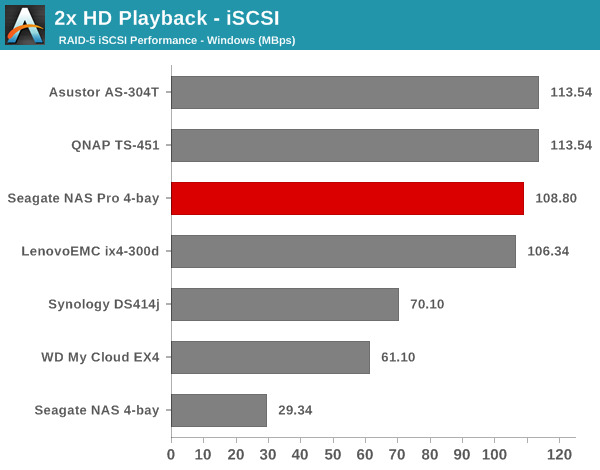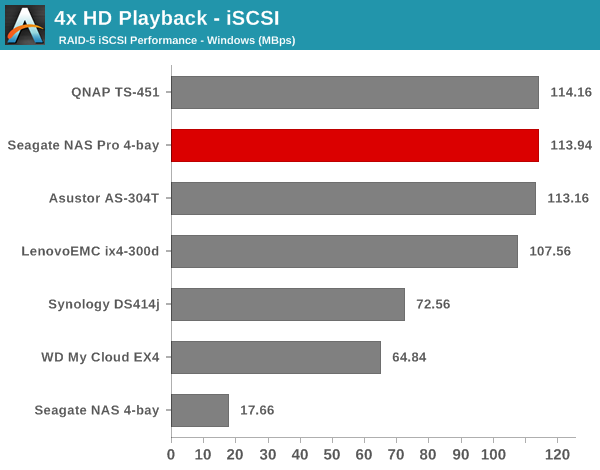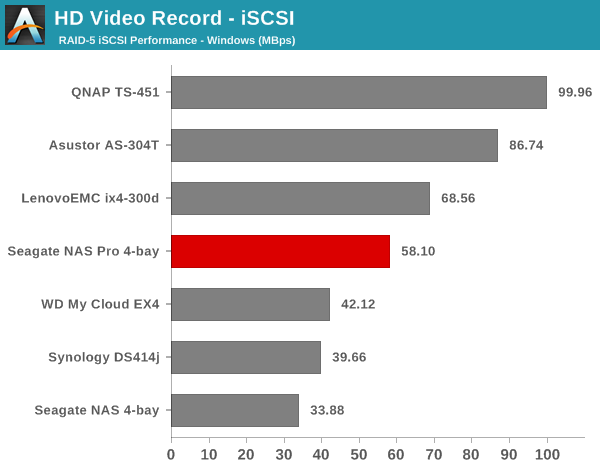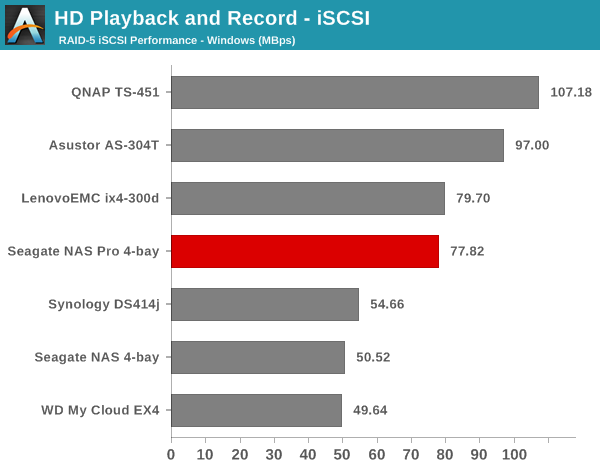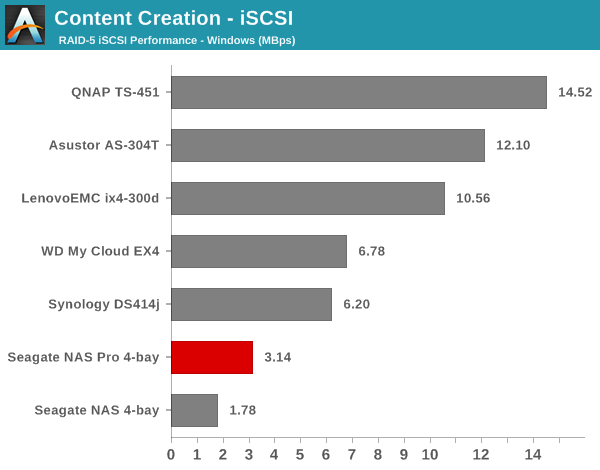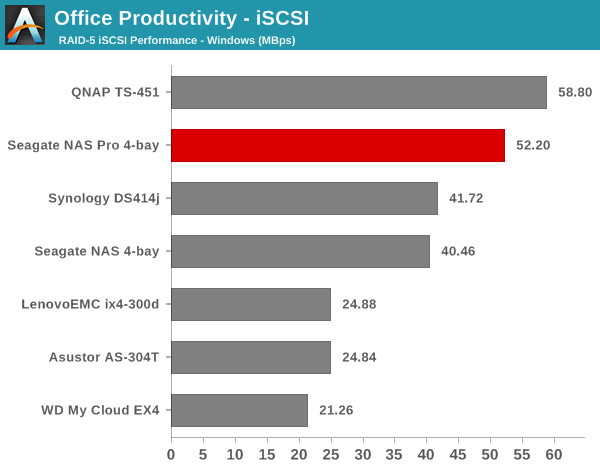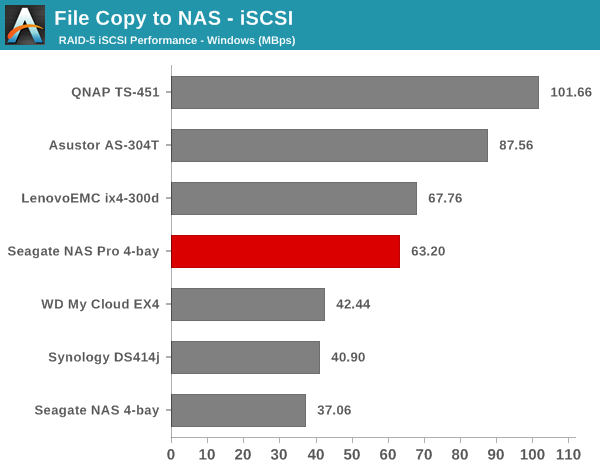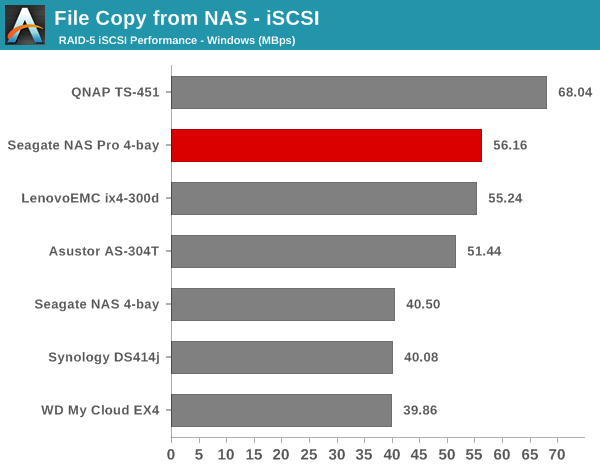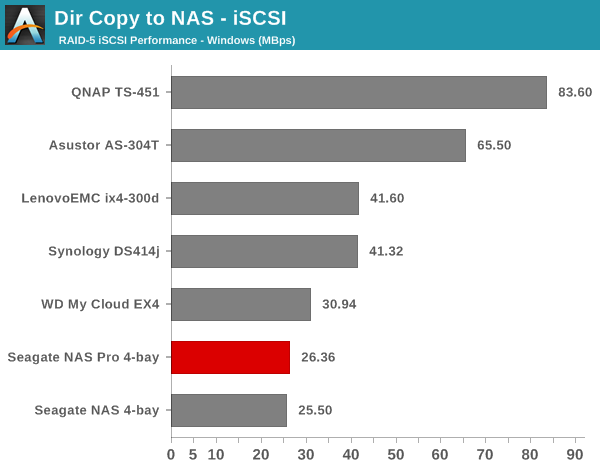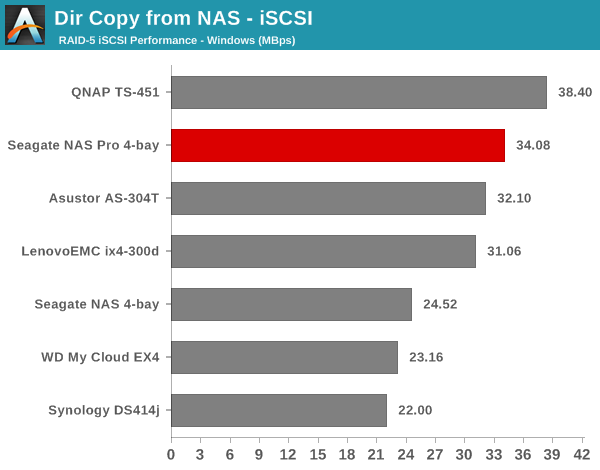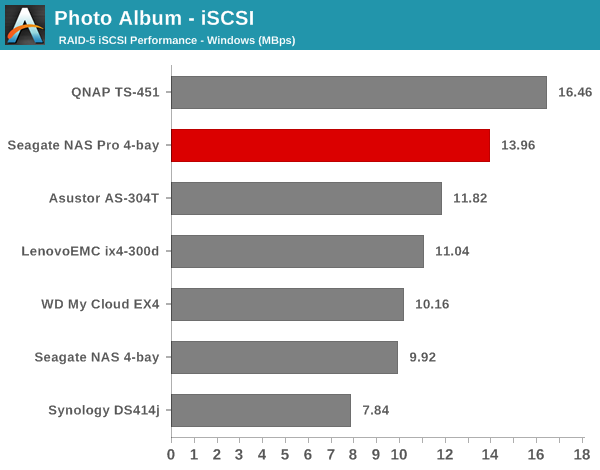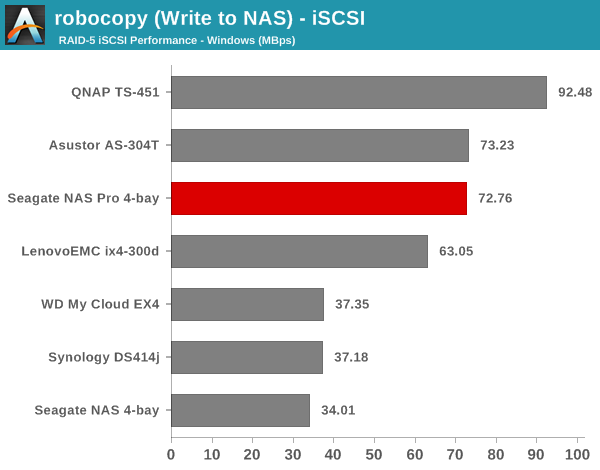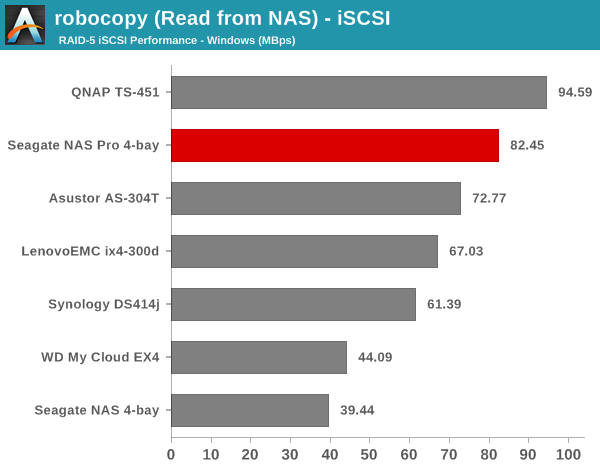 The Bay Trail-based QNAP TS-451 wins most of the single-client benchmarks. The Rangeley-based NAS Pro 4-bay does manage to edge a few, but the numbers do show that there is scope for optimization in NAS OS to drive up performance further. That said, things turn out different in the multi-client scenarios, as we shall see in a later section.