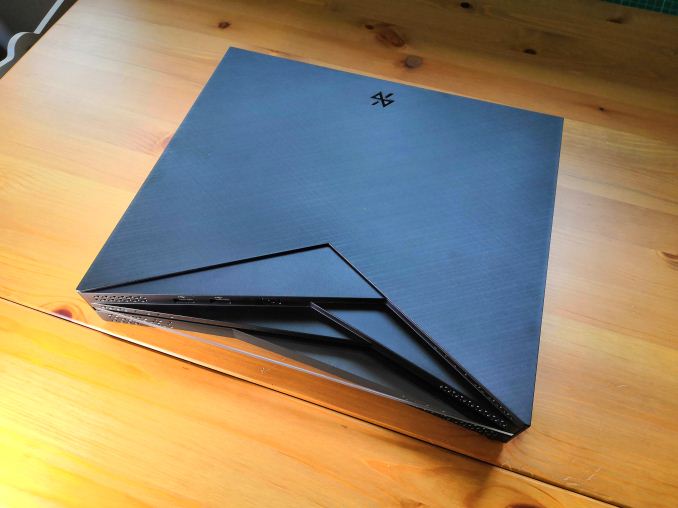 One of the most interesting things in August (there were a lot) was that a company in China invested the best part of 400 million RMB / $60 million USD in a custom processor for its upcoming console and PC hybrid system. This processor comes from AMD's Semi-Custom Division, and uses four Zen cores paired with 24 Vega compute units, making a beefy APU for a console system and a sizeable performer as a PC. One of the unique parts about the chip is that it uses GDDR5 for both CPU and GPU, which will be critical to its performance.
We have covered the initial launch of PlayRuyi's Subor Z+ console in two articles, slowly going into more details as and when we get them:
On the back of those pieces, the product manager for the Subor Z+ got in touch with me via email. We have sent some questions back and forth, but the crux of the communication is that they have sent us a Z+ for review.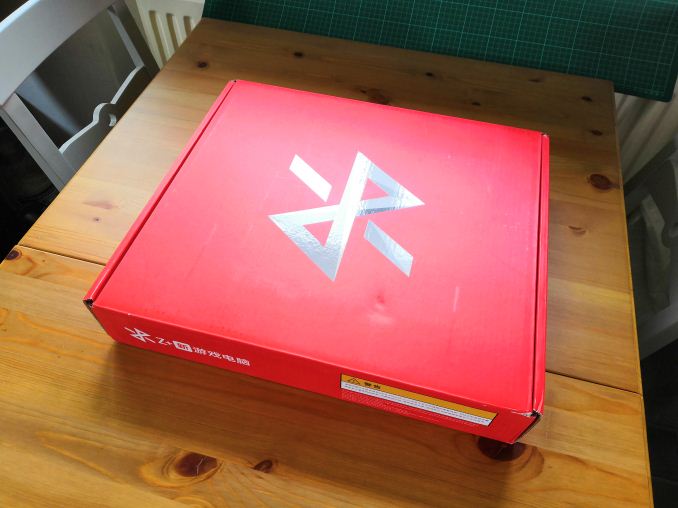 This is going to be fun. They've told as a lot. I mean, more than I ever expected. I'll save the juicy details for the full review.

The Z+ only arrived yesterday, so it's being tested for the full review. For now though, I wanted to publish something to whet the appetite. Be forewarned, I'm really bad at making videos like this. But here's 25 minutes of starting the system up for the first time, and some benchmarks.
The codename for the SoC is 'FireFlight', which translates as Fenghuang. If some readers who were following the leaks on popular benchmarking websites were wondering, that's the connection. It also explains why the graphics are labelled as '15FF' – where FF stands for FireFlight.
On the hardware side, the console is listed as having:
Four Ryzen Cores at 3.0 GHz, with Simultaneous Multi Threading
24 CUs of Radeon Vega, at 1.3 GHz, for 4 TFLOPs compute
8GB of GDDR5 at 256 GB/s
OS Option 1 (PC Mode): Windows 10
OS Option 2 (Console Mode): Windows 10 with Z+ Custom Interface
Low Power Modes supported, with 30W 'background download' power
4.9 liter body, built-power supply, 'excellent' heat dissipation design
'Ultra-Mute' 33 dB at full horsepower
Customizable appearance for unique designs
802.11ac WiFi, BlueTooth 4.1 (WiFi Module unknown)
Storage is supplied through a 128GB M.2 SSD and optional 1TB HDD
Audio stack supports SPDIF
HDMI 2.0 is supported, as well as VR, 4K60, and HDCP 1.4
System has four USB 3.0 ports and two USB 2.0 ports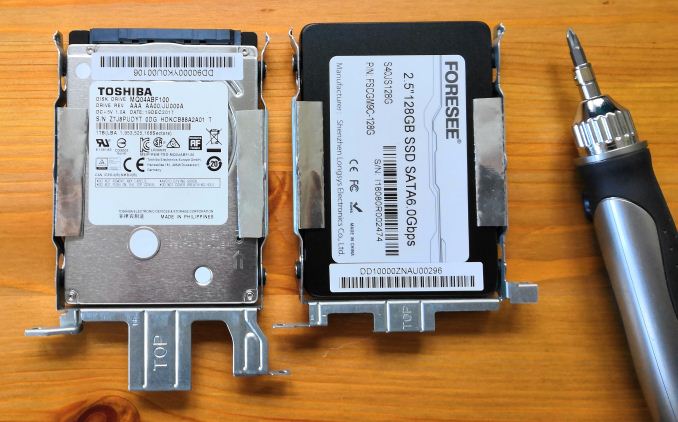 We'll aim for a full review in a couple of weeks, with our new GPU benchmark suite, as well as tests on the GDDR5. For now I need to work out what a good GPU comparison point might be. Kaby G? But that has HBM... Suggestions and thoughts are very welcome.