Xeon Scalable
Lenovo has introduced its all-new ThinkStation machines designed for performance-hungry professionals. The new ThinkStation P-series lineup consists of four machines based on up to two Intel Sapphire Rapids processors and up to four Nvidia RTX-series professional graphics cards. One of the interesting wrinkles in Lenovo's announcement is that the chassis of the new workstations were co-designed with Aston Martin, an automaker whose designers use ThinkStations to build cars. Lenovo's latest ThinkStation P-series family of workstations is composed of three base machines: the top-of-the-range ThinkStation PX based on two 4th Generation Xeon Scalable 'Sapphire Rapids' processors with up to 120 cores in total as well as up to four Nvidia RTX 6000 Ada Lovelace graphics cards with 48GB of GDDR6 memory onboard; the high-end ThinkStation P7...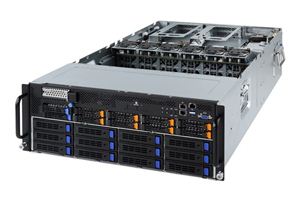 GIGABYTE has announced a pair of new GPU-focused servers, rolling out the 8x SXM2 GPU G481-S80 and the 10x PCIe GPU G481-HA0, offering data centers some of the highest...
6
by Joe Shields on 5/9/2018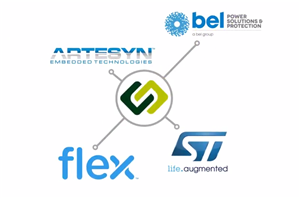 For everyone waiting for Cascade Lake, Intel's next server Xeon platform, to be launched, noise is being made from the Power Stamp Alliance and its members about the platform...
37
by Ian Cutress on 4/9/2018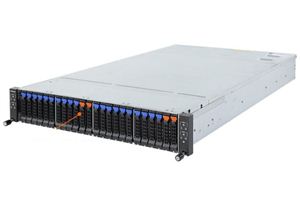 GIGABYTE server is launching three new density-focused servers in the market with their H231-H60, H261-H60, and H261-H61 machines. The new SKUs are comprised of two 2U 4-node (2U4N) systems...
3
by Joe Shields on 3/13/2018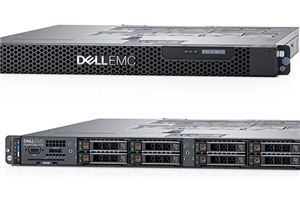 Dell EMC on Tuesday introduced its new-generation rugged PowerEdge XR servers, designed to work in harsh environments of industrial sites or even conflict zones. The new machines are equipped...
13
by Anton Shilov on 12/6/2017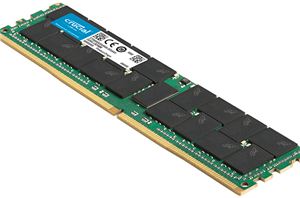 Crucial has started shipments of its fastest and highest density server-class memory modules to date. Crucial's 128 GB DDR4-2666 LRDIMMs are compatible with the latest memory-dense servers. These modules...
28
by Anton Shilov on 12/2/2017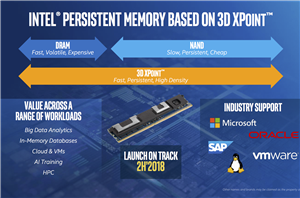 Presenting at the UBS Global Technology Conference today, Navin Shenoy, Intel Executive Vice President and General Manager of their Data Center Group, shared an update on Intel's roadmap for...
61
by Billy Tallis on 11/14/2017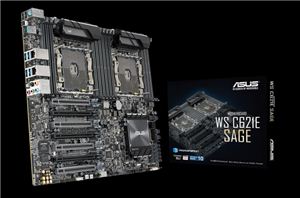 ASUS has quietly announced a new motherboard: the WS C621E SAGE (or just 'Sage' for short). This workstation class board offers users dual Intel LGA-3647 sockets with CPUs up...
48
by Joe Shields on 10/24/2017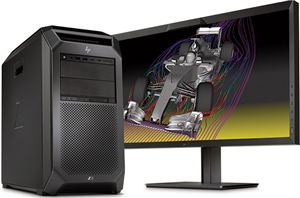 HP has updated its most powerful dual-processor Z8 workstation line with the latest components. The new systems contain up to two Intel Skylake-SP Xeon CPUs with up to 56...
12
by Anton Shilov on 9/14/2017