NUC12
Intel introduced the ultra-compact form-factor in 2012 to reinvigorate the PC market. The incredible success of the product line has now resulted in the brand name propagating to other novel system configurations and form factors. The introduction of the mainstream Alder Lake NUCs last year - the NUC 12 Pro (Wall Street Canyon) - marked a decade-long journey for the original design. As part of bringing out the versatility of the form-factor and its evolution over the last ten years, Intel sampled three top-end Wall Street Canyon NUCs targeting different market segments - the NUC12WSKi7 for traditional business and consumer users, the NUC12WSKv7 in a slightly more eye-catching designer chassis for business and enterprise deployments, and the NUC12WSBi70Z in a rugged fanless case for...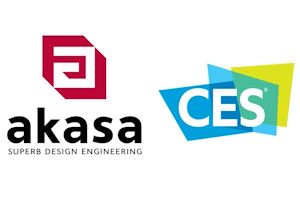 Akasa is one of the very few vendors to carry a portfolio of passively-cooled chassis solutions for the Intel NUCs. We had reviewed their Turing solution with the Bean...
1
by Ganesh T S on 1/6/2023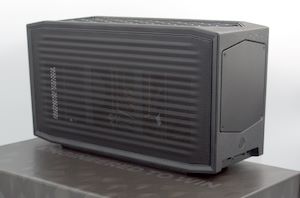 Intel kick-started a form-factor revolution in the early 2010s with the introduction of the ultra-compact NUCs. The systems were meant to be an alternative to the tower desktops used...
38
by Ganesh T S on 2/24/2022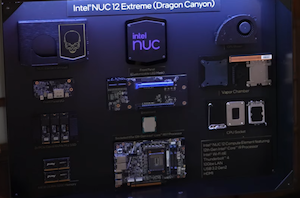 Intel provided a teaser of their upcoming NUC12 Extreme product at CES 2022. Complete specifications have been promised closer to launch, but the components layout in their virtual presentation...
19
by Ganesh T S on 1/7/2022