GAAFET
Alongside Intel's sizable announcement today regarding their manufacturing roadmap over the next half-decade, the company is also announcing their first major customer for their third-party foundry service, IFS. And in an example of how Intel's entry into the contract fab business is going to make for some strange bedfellows, it turns out that major customer is Qualcomm. Per Intel's announcement, Intel and Qualcomm are partnering up to get Qualcomm products on Intel's 20A process, one of the company's most advanced (and farthest-out) process node. The first of Intel's "Ångström" process nodes, 20A is due in 2024 and will be where Intel first implements Gate-All-Around (GAA) transistors, one of the major manufacturing technology milestones on Intel's new roadmap. Given that 20A isn't due out for another three...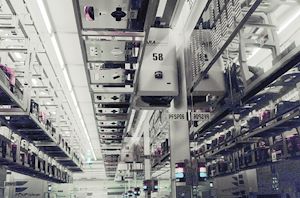 Samsung Foundry has made some changes to its plans concerning its 3 nm-class process technologies that use gate-all-around (GAA) transistors, or what Samsung calls its multi-bridge channel field-effect transistors...
32
by Anton Shilov on 7/9/2021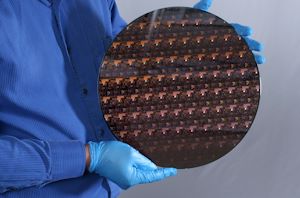 Every decade is the decade that tests the limits of Moore's Law, and this decade is no different. With the arrival of Extreme Ultra Violet (EUV) technology, the intricacies...
118
by Dr. Ian Cutress on 5/6/2021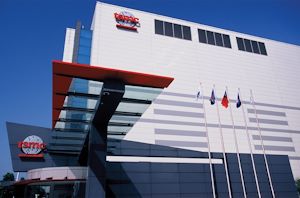 TSMC this week has announced plans to spend $100 billion on new production facilities as well as R&D over the next three years. The world's largest contract maker of...
45
by Anton Shilov on 4/2/2021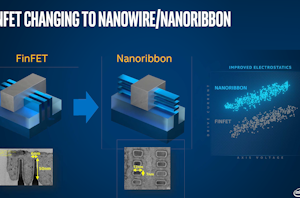 This year, at the international VLSI conference, Intel's CTO Mike Mayberry gave one of the plenary presentations, which this year was titled 'The Future of Compute'. Within the presentation...
14
by Dr. Ian Cutress on 6/22/2020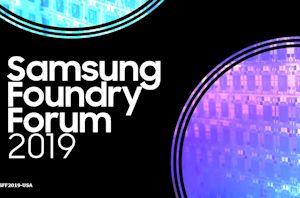 So what comes after 7nm, after 6nm, after 5nm, and after 4nm? That's right: 3nm! At Samsung's Foundry Forum event today, Samsung has announced that the first alpha version...
32
by Dr. Ian Cutress on 5/14/2019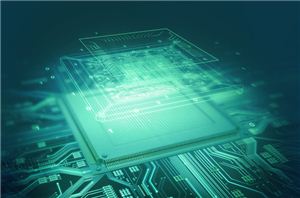 Samsung Foundry this week updated its fabrication technology roadmap, introducing a number of changes and announcing the first details about its 3 nm manufacturing process that is several years...
25
by Anton Shilov on 5/24/2018