Financial Results
As Q1 earnings season continues to roll along, on deck today is AMD, who is getting the privilege of reporting some very positive earnings for the first three months of 2021. Firing on all cylinders – CPU, GPU, and semi-custom – AMD's numerous product launches over the last several months are now paying major dividends for the company, as everything AMD is in high demand. And indeed, AMD is the poster child for the current chip crunch, as the company is making everything it can and even after selling over 3.4 billion dollars' worth of chips in Q1, it's still not enough. For the first quarter of 2021, AMD reported $3.45B in revenue, making for another staggering jump over a year-ago quarter for AMD, when...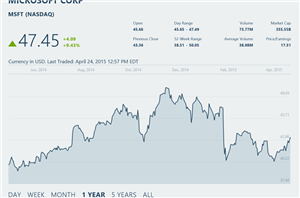 Yesterday (apologies for the delay I was in travel status when the results came out) Microsoft announced their Q3 results for fiscal year 2015, and revenue was up 6%...
9
by Brett Howse on 4/24/2015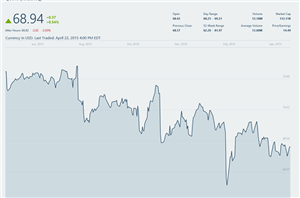 Qualcomm released their Q2 financial results today, and they had another strong quarter. Revenues increased 8% from Q2 2014, coming in at $6.9 billion. On a GAAP basis, operating...
9
by Brett Howse on 4/22/2015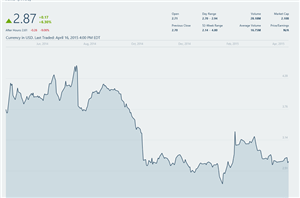 Today AMD released their Q1 FY 2015 financial results, and the company reported revenue of $1.03 billion for the quarter. This is a 16.9% decrease as compared to Q4...
140
by Brett Howse on 4/16/2015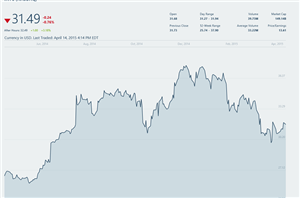 Intel released their Q1 2015 earnings today. The company posted revenues of $12.8 billion USD for the quarter which is down 13% from Q4 2014, and flat year-over-year. Gross...
11
by Brett Howse on 4/14/2015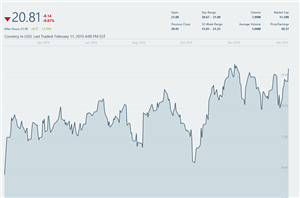 NVIDIA released their earnings report for the fourth quarter of their fiscal year 2015, which ended January 25th, 2015. FY 2015 was a record for the company, with revenues...
61
by Brett Howse on 2/11/2015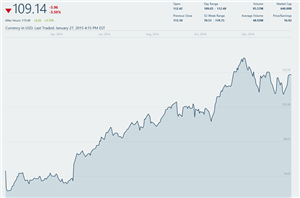 Apple announced its earnings today for their first quarter of fiscal year 2015, with the quarter ending on December 27th 2014. This was a huge quarter for them, with...
30
by Brett Howse on 1/27/2015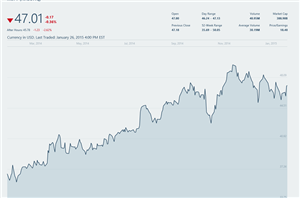 Microsoft released their second quarter results from fiscal year 2015 today. The holiday quarter saw an 8% rise in revenue over 2014, coming in at $26.47 billion last quarter...
12
by Brett Howse on 1/26/2015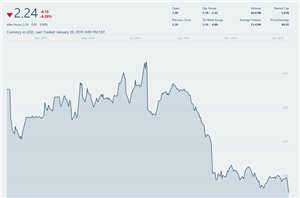 AMD president and CEO, Dr. Lisa Su, announced the company's Q4 results, with revenue for the quarter coming in at $1.24 billion, with a gross margin of 29%. Earnings...
108
by Brett Howse on 1/20/2015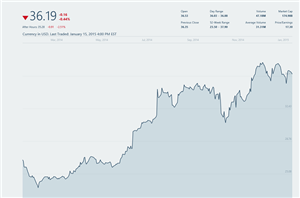 Intel released their Q4 FY 2014 results today, and they capped a record year with another record quarter. Revenue for Q4 came in at $14.7 billion, up 6% year-over-year...
38
by Brett Howse on 1/15/2015