EAMR
Western Digital this week said that its energy-assisted magnetic recording (ePMR) and OptiNAND technologies coupled with increased number of platters per hard drive would enable it to build HDDs with an up to 30 TB capacity. To keep advancing capacities from there, the company will need to use heat-assisted magnetic recording (HAMR), it revealed. Meanwhile, noticeably absent was any mention of microwave-assisted magnetic recording (MAMR), the technology that was expected to precede HAMR. Building a 22TB HDD for 2022 Last month Western Digital's began shipping its top-of-the-range Ultrastar DC HC560 20TB and WD Gold 20TB hard drives that rely on nine 2.2 TB ePMR platters and feature the company's OptiNAND technology that uses an embedded flash drive (EFD) to increase performance, reliability, and usable capacity...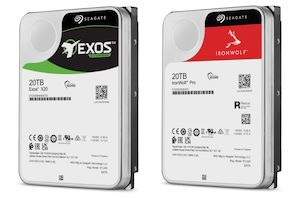 Seagate has updated their flagship capacity options for the retail HDD market with the availability announcement for two new hard drives today - the Exos X20 and IronWolf Pro...
10
by Ganesh T S on 12/2/2021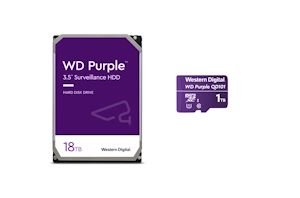 Western Digital has been marketing their surveillance-focused storage solutions under the Purple branding since 2014. After the SanDisk acquisition, the company started selling WD Purple microSDXC cards as a...
15
by Ganesh T S on 9/23/2020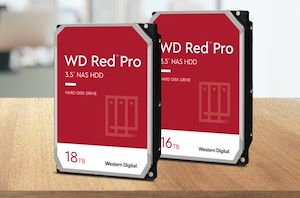 Western Digital recently unveiled their first energy-assisted magnetic recording (EAMR) HDDs for the retail channel. Today, the company is taking advantage of the same hardware platform with some tweaks...
8
by Ganesh T S on 9/23/2020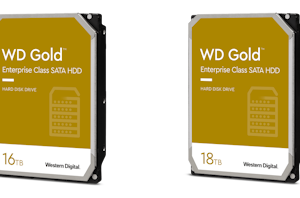 Western Digital made a number of announcements yesterday related to their enterprise hard-disk drives (HDD) product lines. While there was nothing unexpected in terms of the products being announced...
72
by Ganesh T S on 7/9/2020