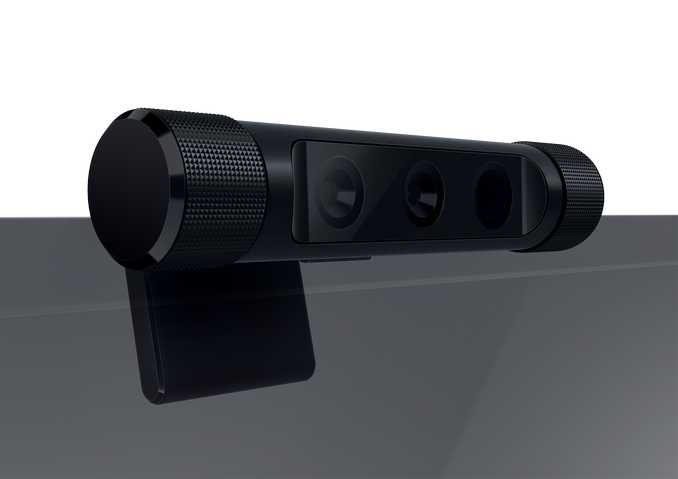 The webcam market may seem fairly pedestrian, but Razer is trying to kickstart it with a new webcam designed for the modern game streamer. Many of the major game streaming sites have begun the move to 60 FPS video, but the modern webcam is basically stuck at 30 FPS. Razer is directly targeting this market with the Stargazer webcam.
The 60 FPS video capture can be done at 720p, and the camera also supports 1080p at 30 FPS. It also features automatic a noise-cancelling, dual-array microphone.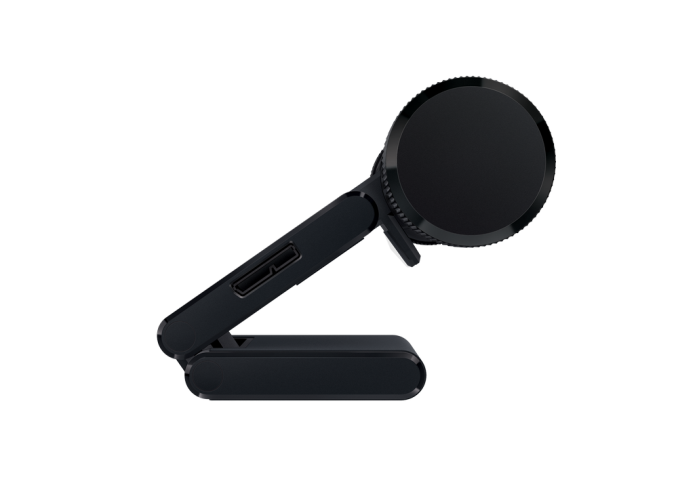 The Stargazer is powered by the Intel RealSense SR300 camera, which means that it also brings 3D to the mix. This may sound like a waste, but it brings quite a few benefits. The first obvious one is Windows Hello support, for facial recognition in Windows 10.
The part that Razer is most excited about though is the Dynamic Backround Removal capability, which means that the 3D camera can filter out the entire image except for the person. Traditionally when doing game streaming, the game is on most of the screen with the person playing as a box in one of the corners, but with the 3D camera Razer can focus on just the gamer, eliminating the required video box and just leaving the person. This has generally required an elaborate green-screen for gamers to invest in, and the Stargazer brings a similar result for much less cost.
On the other side of gaming, the Stargazer can be used to scan real objects into a digital world, for use as in-game assets, potentially speeding up development.

Finally, the Stargazer supports gesture and facial recognition with up to 78 points on the face and 22 points on each hand. Developers can leverage this for in-game actions, and it is something that Intel is promoting with it's RealSense camera system, so we'll have to see if it gains traction with developers.
It may be just a webcam, but as one of the first Windows Hello compatible devices launched, it already has a place with some people. The game streaming crowd will gain the bulk of the benefits for this, and that market is growing quite a bit.
The Stargazer will be available staring in Q2 for $199.99 USD.
Source: Razer