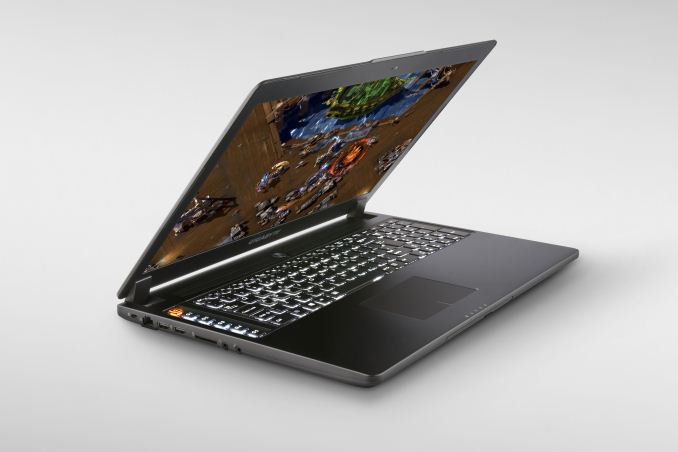 With today's launch of the quad-core Broadwell laptop parts, there are going to be a lot of devices making the jump over to the new CPU. Pretty much the entire lineup from Gigabyte is getting some attention today, with plenty of news in their P Series lineup.
There are a lot of products from Gigabyte moving to the Core i7-5700HQ processor, which is a 2.7-3.5 GHz quad-core 47 watt part. Here is a table of the models for reference.
Gigabyte P Series Notebooks
P37
P35
P55
Processor
Intel Core i7-5700HQ (2.7-3.5 GHz, 14nm, 47w TDP)
X Series GPU
NVIDIA GeForce GTX 980M
N/A
W Series GPU
NVIDIA

GeForce

GTX 970M
K Series GPU
NVIDIA

GeForce

GTX 965M
Memory
4-8 GB DDR3 (Max 16 GB)
8 GB, 16 GB Max
Display
17.3" 1920x1080 IPS
15.6" 1920x1080 IPS or 2880x1620 IPS
15.6" 1920x1080 IPS
Dimensions
417 x 287 x 22.5 mm (16.4 x 11.3 x 0.9 inches)
385 x 270 x 20.9 (15.2 x 10.6 x 0.82 inches)
380 x 269 x 26.8-34 mm (15 x 10.6 x 1.05 - 1.34 inches)
Weight
2.7 - 2.8 kg (5.95 - 6.17 lbs)
2.2-2.3 kg (4.85 - 5.07 lbs)
2.4-2.5 kg (5.3 - 5.5 lbs)
Gigabyte also has their Aorus line of gaming laptops, and they have a couple of updates here as well. The X7 line is one of the first notebooks available with NVIDIA's G-SYNC technology. The X7 Pro-SYNC is the 17.3" model which features a 1080p IPS G-SYNC display, and is powered by the Haswell Core i7-4870HQ processor and dual GTX970M GPUs in SLI.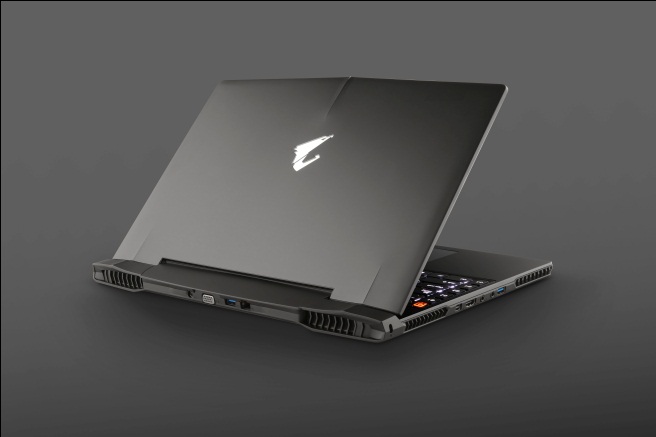 New to the lineup is the X5 model which is a 15.6" gaming laptop with GTX 965M in SLI and the Core i7-5700HQ Broadwell processor. It is just 0.9" thick (22.9mm) and weights 5.5 lbs, which is fairly thin and light considering it has two GPUs inside. It comes with 8 GB of DDR3L-1866 memory but has four slots and can handle up to 32 GB of RAM. The display is a 2880x1620 IPS and also support G-SYNC.
AORUS X Series Notebooks
X7 Pro-SYNC
X5
Processor
Intel Core i7-4870HQ (2.5-3.7 GHz 22nm 47w TDP)
Intel Core i7-5700HQ (2.7-3.5 GHz 14nm 47w TDP)
GPU
NVIDIA GeForce GTX 970M SLI
NVIDIA GeForce GTX 965 SLI
Memory
8GB DDR3L (32 GB Max)
Display
17.3" 1920x1080 IPS with G-SYNC
15.6" 2880x1620 IPS with G-SYNC
Dimensions
428 x 305 x 22.9 mm (16.9 x 12.0 x 0.9 inches)
390 x 272 x 22.9 mm (15.4 x 10.7 x 0.9 inches)
Weight
3 kg (6.6 lbs)
2.5 kg (5.51 lbs)
Gigabyte is launching all of this immediately and you can currently find them on their site at www.gigabyte.com and www.aorus.com
Source: Gigabyte