While the DigitalStorm Slade Pro is solid if unexceptional in more garden variety consumer level tasks, it fares much better when tested in workstation applications. SPECviewperf11 is a reliable suite that should give us a pretty good idea of how an 80W Kepler GPU can stack up against some of the older Fermi architecture cards.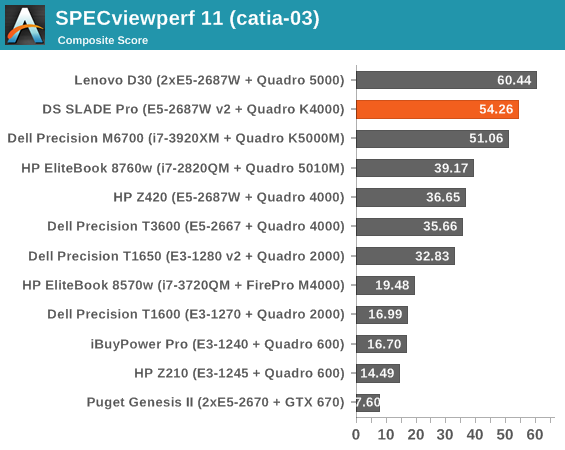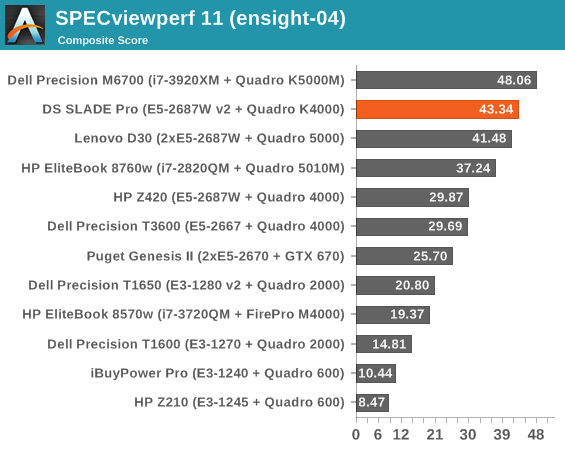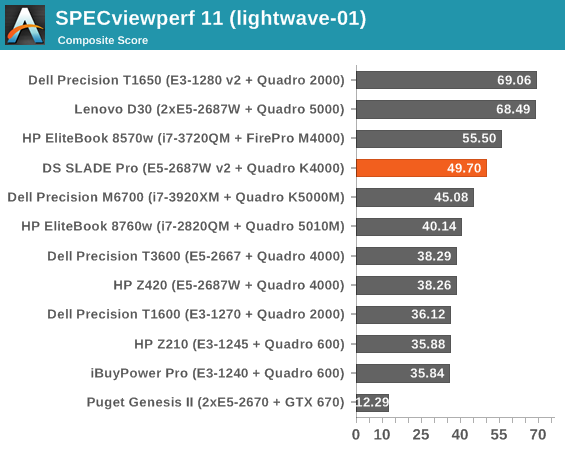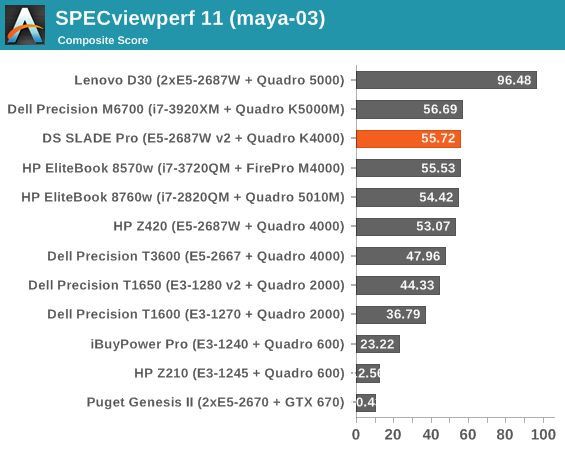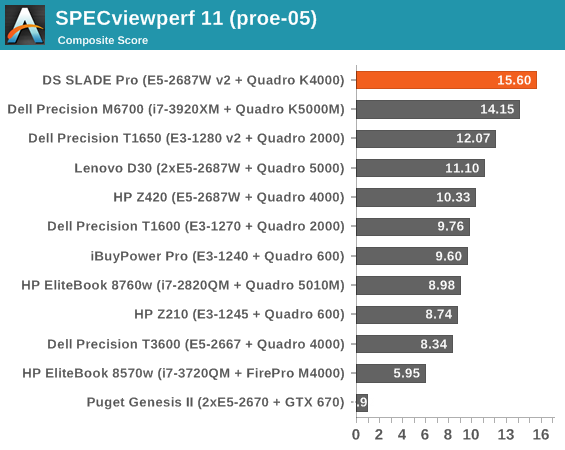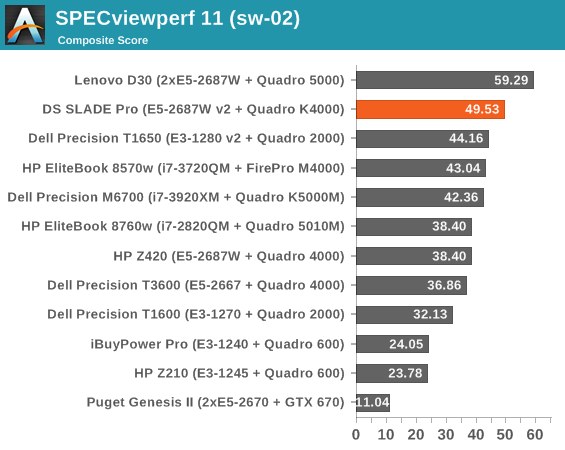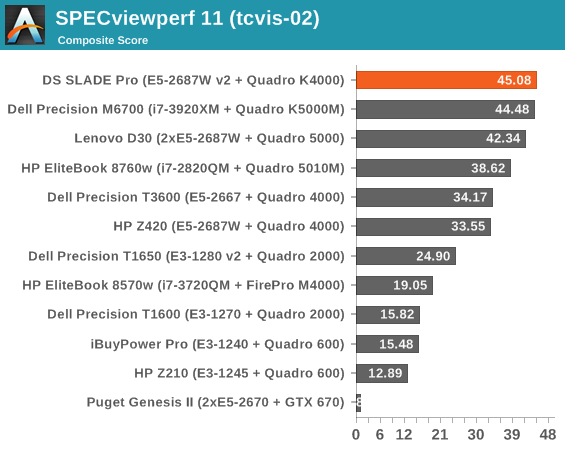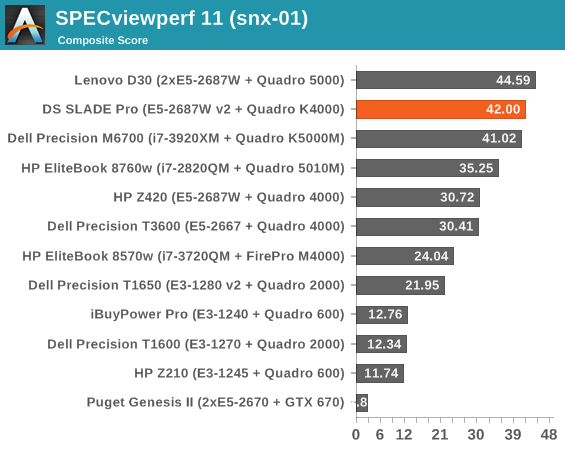 The march of progress continues unabated. In most tests, the Slade Pro is at or near the top. At least where workstation benchmark performance is concerned, this is a well rounded, solid machine.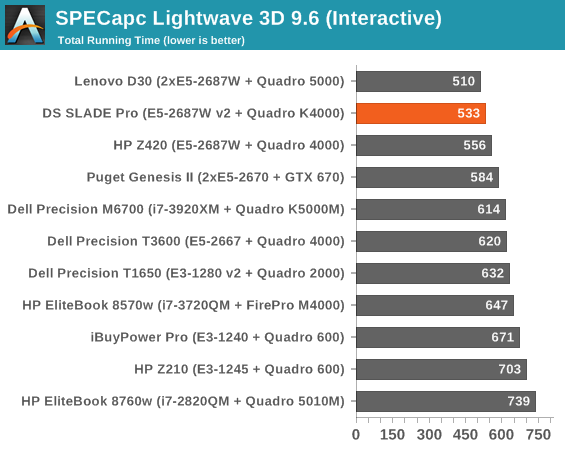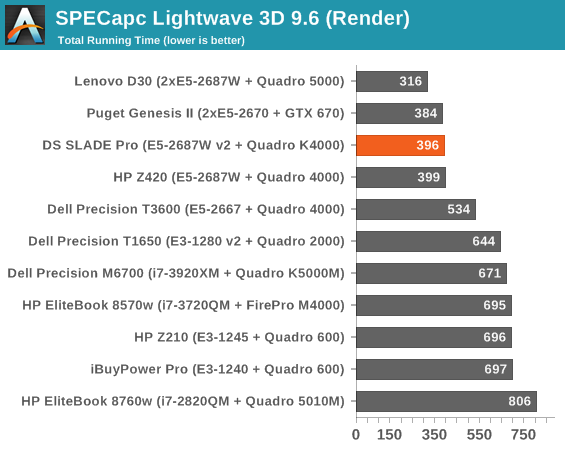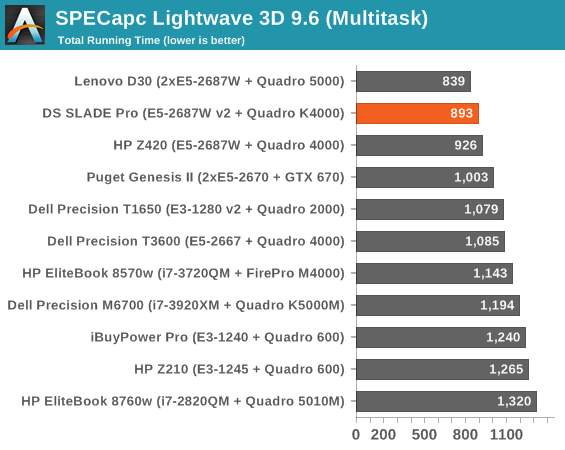 Lightwave 3D 9.6 is traditionally CPU bound and fairly well threaded; the only system to consistently best the Slade Pro's powerful octalcore Xeon is the Lenovo D30, which features two octalcore Xeons (albeit from the previous generation.) As workstation CPUs go, the Xeon E5-2687W v2 is actually very close to as good as it gets for a single socket system.