The Test
Since the reference GTX 650 Ti Boost is completely identical in build to the reference GTX 660, let's jump right into our tests.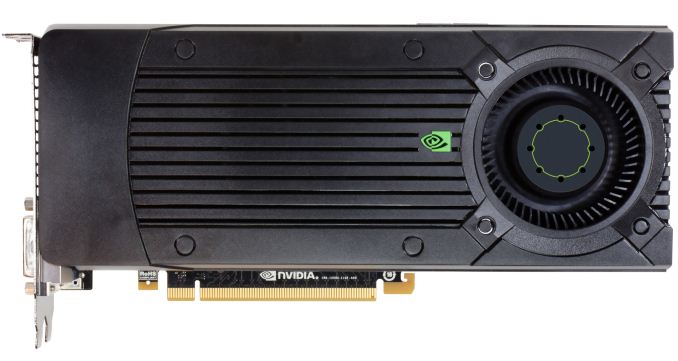 NVIDIA's launch drivers for the GTX 650 Ti Boost are the recently released 314.21 driver set, which as an aside we've discovered fix Titan's OpenCL issues and we'll be following up on that next month. Meanwhile for the rest of our cards we'll be reusing our data from last week's 7790 launch, so 314.21 for the other NVIDIA cards, AMD driver 12.101.2 for the 7790, and Catalyst 13.2 B7 for the rest of the AMD cards.
Please note that the GTX 650 Ti Boost NVIDIA is sampling is the 2GB card. We'll take a look at 1GB cards later once those arrive, since they were a late addition.
On a side note, by the time you're reading this, this will be the third major GPU article we've posted in as many business days, and we still have one more to go tomorrow. So we apologize in advance for not having had the time to run any additional NVIDIA cards besides the 600 series; we'll get that caught up in Bench once this batch of launches and conferences is over.
CPU:
Intel Core i7-3960X @ 4.3GHz
Motherboard:
EVGA X79 SLI
Power Supply:
Antec True Power Quattro 1200
Hard Disk:
Samsung 470 (256GB)
Memory:
G.Skill Ripjaws DDR3-1867 4 x 4GB (8-10-9-26)
Case:
Thermaltake Spedo Advance
Monitor:
Samsung 305T
Video Cards:
AMD Radeon HD 7850 (2GB)
AMD Radeon HD 7790
AMD Radeon HD 7770
AMD Radeon HD 6870
NVIDIA GeForce GTX 650 Ti Boost (2GB)
NVIDIA GeForce GTX 660
NVIDIA GeForce GTX 650 Ti
Video Drivers:
NVIDIA ForceWare 314.21
AMD 12.101.2 7790 Press Beta
AMD Catalyst 13.2 Beta 7
OS:
Windows 8 Pro