We just got seated inside Moscone Center for Google I/O 2012. While some details of the Nexus 7 tablet and Q have been already released before the keynote, we're still looking for more details and will be covering the announcement live.
The kenote is shaping up to be incredibly packed already. The timer is counting down and the event is almost started. Vic just took the stage and is talking about how there are many surprises still left to announce today.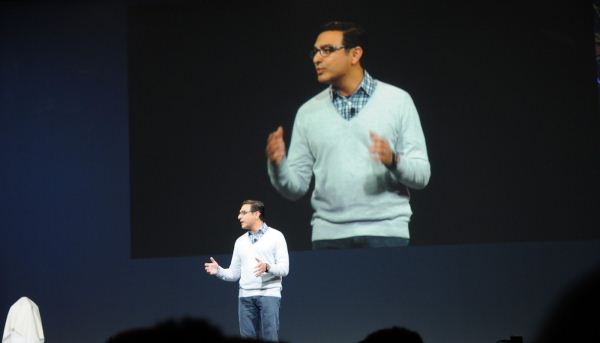 Hugo Barra is next on stage talking about Android momentum. Last year at Google I/O there were 100 million devices, now there are 400 million activated android devices. Daily activations are also now up to over 1 million.

Next up - Jellybean is now official, Android 4.1.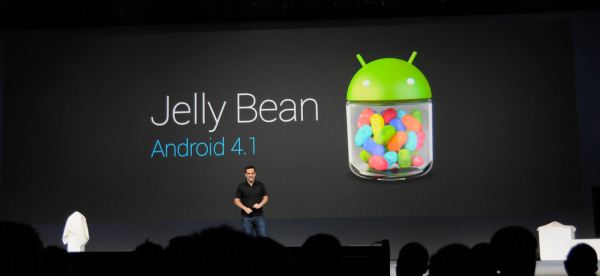 Part of Android 4.1 is project butter, which is a number of improvements in smoothness. Fast UI is the number one priority of project butter. Triple buffering have been added in the Android 4.1 graphics pipeline, along with some touch anticipation and improvements to the governor to quickly ramp the CPU appropriately.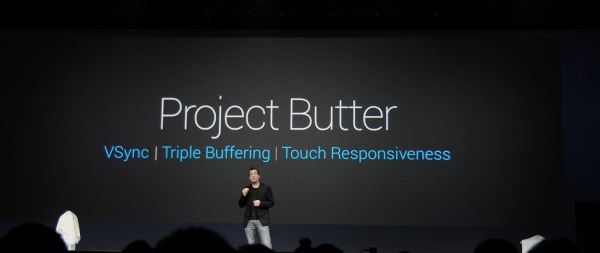 Google has added a new system trace tool aptly named systrace, which appears to show the time for each step taken in drawing a frame to the framebuffer. Systrace is now a part of the Android SDK as well.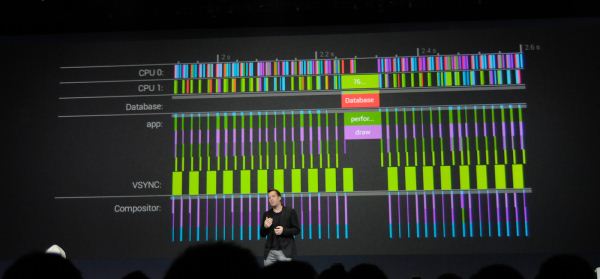 Some comparisons in device framerate between ICS 4.0 and JB 4.1 is up next. At very high framerate capture speeds, the difference is substantial. I'm super excited about seeing how much improvement project butter has made to the UI smoothness.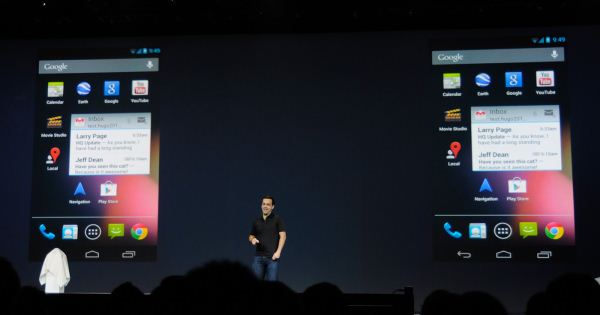 Some JB 4.1 features are up next. Widget placement is now dynamic - moving widgets around snaps the adjacent ones around complete with dynamic resizing.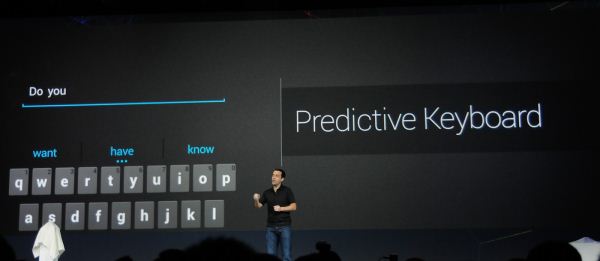 Keyboard dictionaries have been improved, along with predictive typing enhancements that look somewhat similar to Swiftkey 3. Voice recognition and typing is now also available offline without a data connection. Arabic and Hebrew input support have been added, alongside a few others.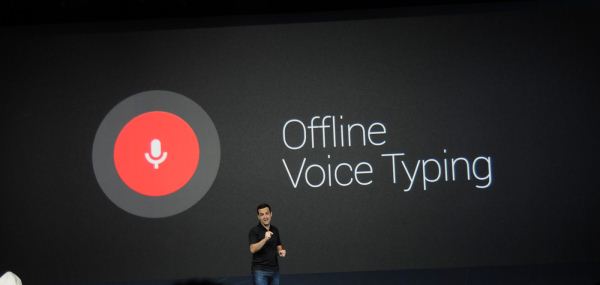 Jellybean adds improvements to accessibility for disabled users, including external braille support and gesture based input control.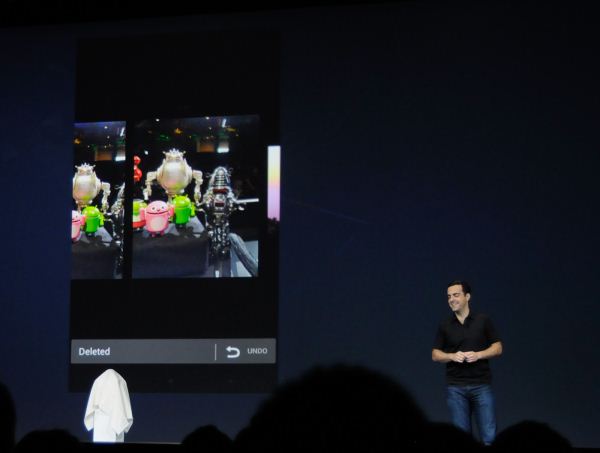 Camera has also been improved in JB 4.1 as well. There are some gesures here that look very similar to the Windows Phone camera UI, including a simple live preview alongside captured photos, which can be deleted by swiping up.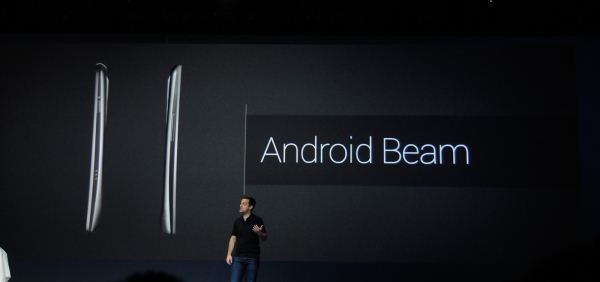 Android Beam is now improved with NFC pairing for bluetooth devices, and files can be sent using NFC (I'm guessing similar to WiFi Direct).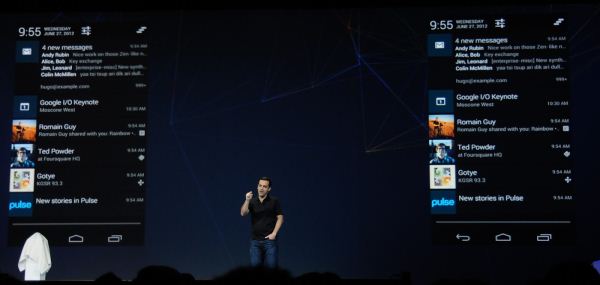 Notification improvements are next, including swipe to dismiss notifications and shortcuts from the notification shade. Quick responses are available, and no doubt other developers can add their own shortcuts. For example liking or dismissing items from social networks that appear in the shade. The notifications expand and collapse and can still be dismissed all at once.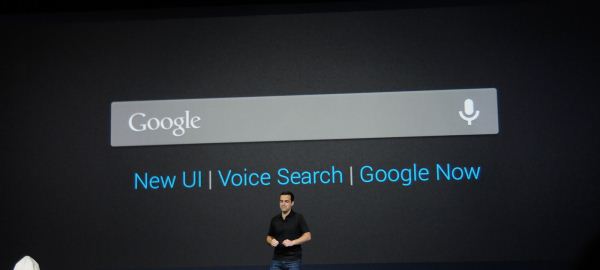 Search in Jelly Bean is also getting revamped, with improved voice search and some semantic results that appear to be Google's answer to Siri. Randall demonstrated three queries, including a few challenging ones including asking for pictures of pygmy marmosets, this is absolutely Google's response to Siri on iOS.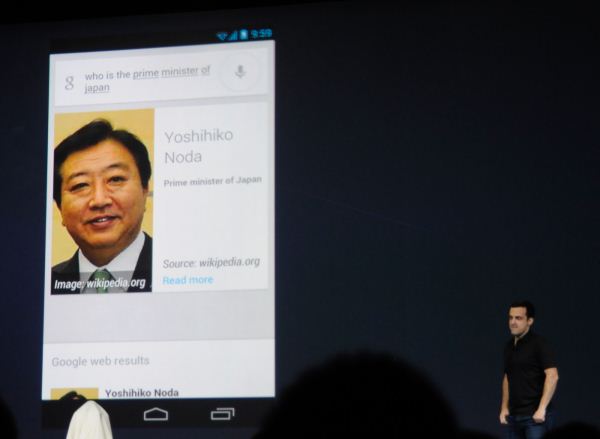 Google now is the next announcement, which appears to have personalized data based on your transit history, search results, and location.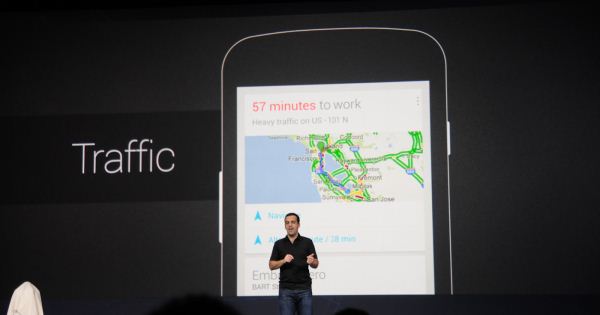 Google is showing off a ton of different semantic results and data queries that Google now can handle throughout the day. Google now is triggered by swiping up from the bottom of the screen or using the search box.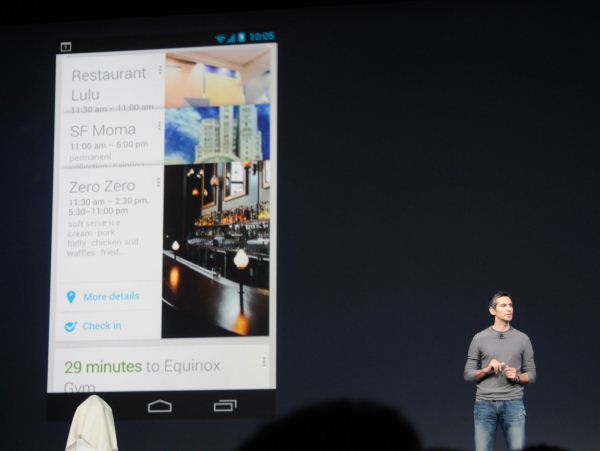 Google now consists of a number of cards which populate with this data as time goes on.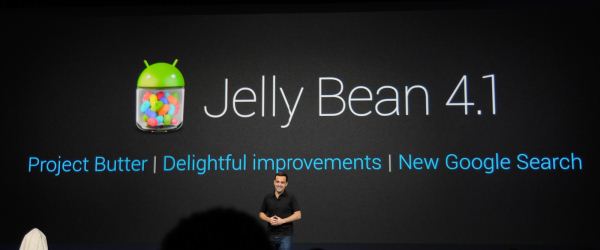 Mid july, Galaxy Nexus, Nexus S and Xoom will get the OTA updates, but the Preview SDK will be available now. Google is now going to be more proactive about getting OEMs and SoC makers the latest Android release quickly, with beta Platform Development Kit releases before major Android point updates.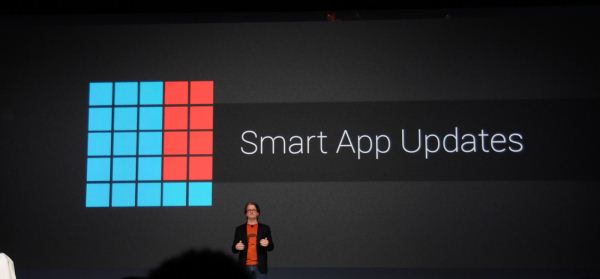 Play store details are up next, with over 600 thousand applications and games, and 20 billion installs. Developer tools are also improving, including the ability to reply to user reviews. In Jellybean 4.1 and newer, paid applications will also be encrypted. Application updates are now also just binary diffs (or similar) instead of forcing a complete re-download of the APK. This is a big new feature for reducing cellular network bandwidth.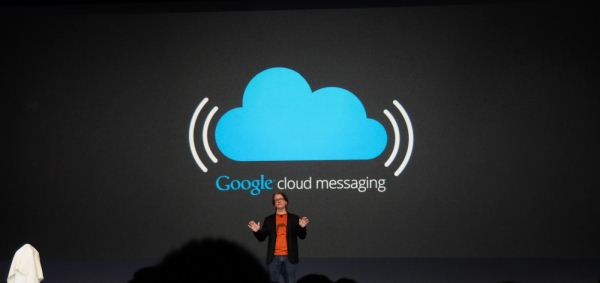 Google briefly touched on Google cloud messaging, though I'm unclear if this is the rumored messaging product that I heard might be the answer to iMessage (in addition to Google Talk).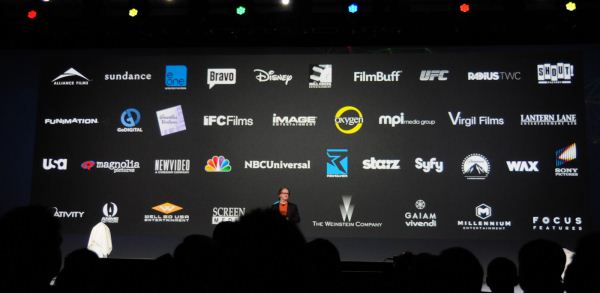 Google Play is getting new titles, including magazines and TV content.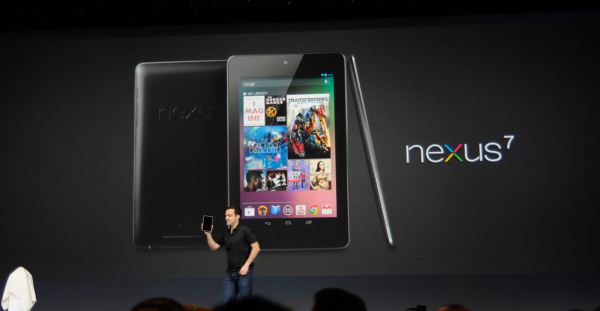 Nexus 7 is now official, from ASUS and running Android 4.1. Display is 1280x800 HD, SoC is Tegra 3 (likely T30L), there's a front facing camera, WiFi, Bluetooth, NFC, gyro and accelerometer.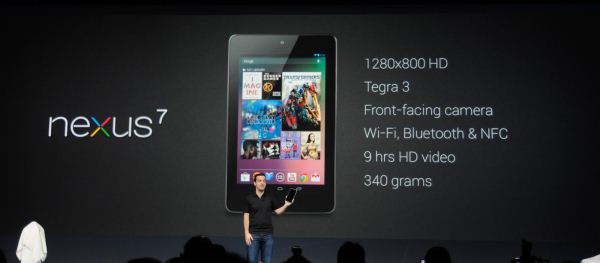 The Nexus 7 is being shown off, including video playback (which looked smooth) and interface performance, which looks good. The Nexus 7 ships with Chrome as the default browser, I haven't seen any shots of the previous stock browser anymore, so Flash might be on its way out.
Improvements to maps include offline maps as a stock feature (no longer in Labs), and an indoor analogue to street view which works with the gyro. It looked incredibly smooth just like you'd expect using that MEMS gyro.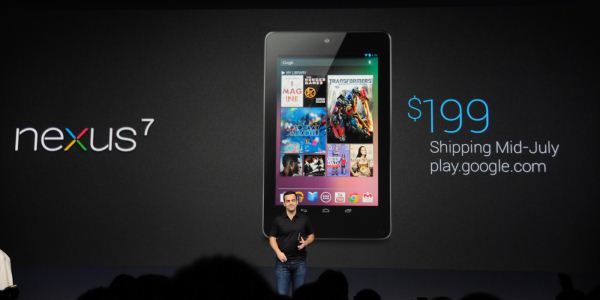 Pricing for the Nexus 7 is $199 with a $25 credit for the Google Play store, along with a number of free titles from the market.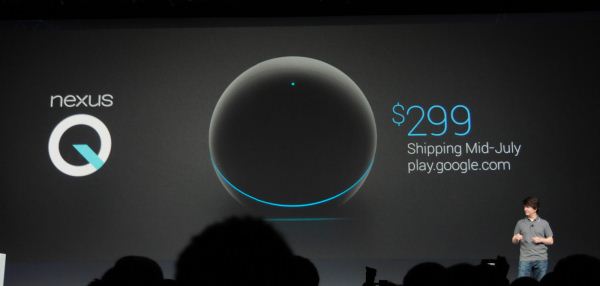 Nexus Q is the next topic, which is a companion device to Google Play's media library. The device has an OMAP4460 SoC inside, along with dual band WiFi connectivity, Bluetooth, and both analog and digital outputs. This is definitely Google's answer to Apple TV. Nexus Q will be available for $299, available for pre order soon, and shipping mid-July.
Vic is back up talking about massive improvements to Google+, including the Google+ applications. There are almost too many to list, but it looks like a dramatic set of sharing and engagement changes.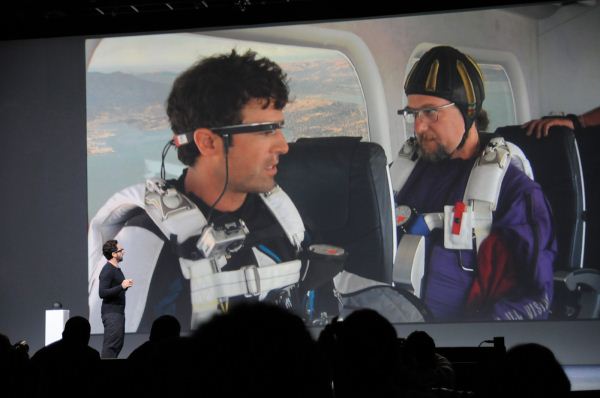 Surprise Google Glass demos are up now, from Sergey Brin. There's a pair of skydivers wearing the Google Glass device and streaming a hangout video. Sharing what you're seeing live is an obvious part of Google Glass. There's some sort of relay race which started first with two skydivers, then bicyclists on the roof of Moscone, and now rappelling down the side of the building.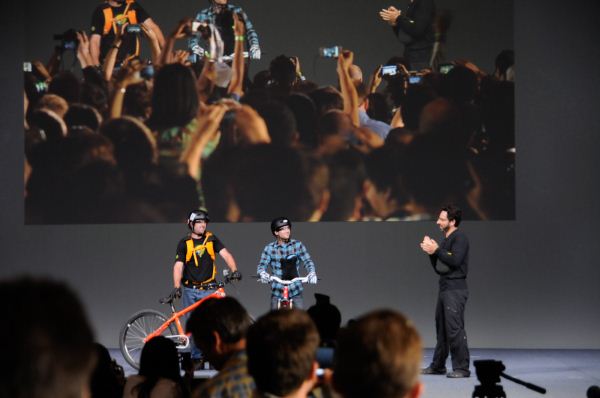 More details are being given out about Glass. The device has an onboard camera, side touchpad for interaction, microphones, speaker, and the usual smartphone sensors (gyro, accelerometer, compass). There are multiple radios onboard for communication - not sure if that means cellular or just WiFi and bluetooth. The display field of view is placed above the eye, to not block normal vision. Emphasis on making the device light is important so it can be wearable. Google claims the latest prototype weighs less than many sunglasses.
Project Glass has two goals - sharing imagery, and getting rapid access to information. Capturing imagery through the point of view of the user is part of that first goal, along with scenes and parts of life that wouldn't normally be accessible with a traditional camera.
That's it for the keynote, we'll get hands on with the devices shortly.