Hot Plug & Promise Pegasus, Now Supported Under Windows
For the past year, hot plug of Thunderbolt devices hasn't been supported under Windows—even on a Mac running Boot Camp. Any Thunderbolt device had to be present at POST for it to appear under Windows. In order to have a certified motherboard, BIOS/UEFI workarounds have to be present to allow for Thunderbolt hot plugging under Windows.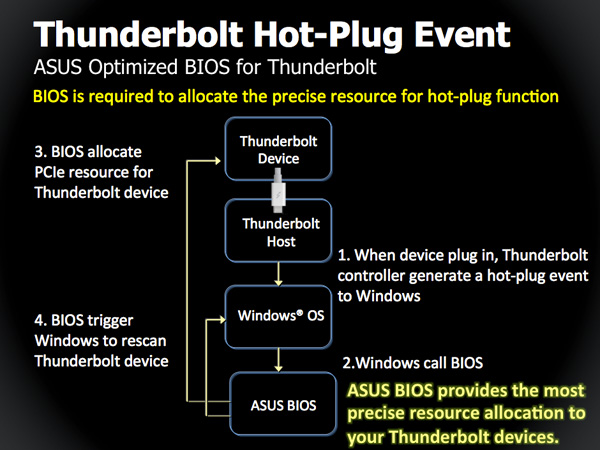 With a certified motherboard and a Windows certified Thunderbolt device, hot plug does work as you'd expect it to.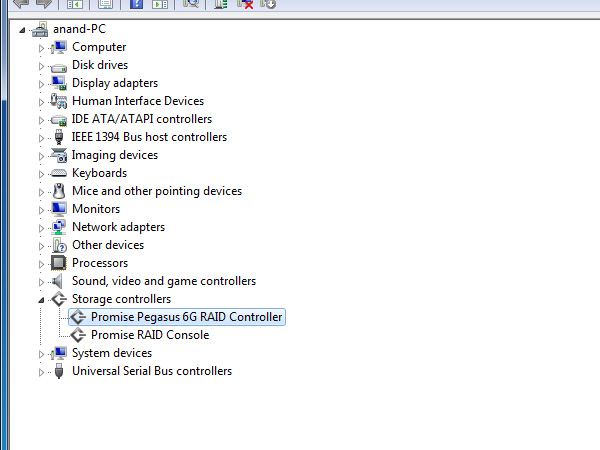 Promise provided us with a beta driver and firmware update that allowed us to use the Pegasus R6 under Windows. Hot plugging worked just fine.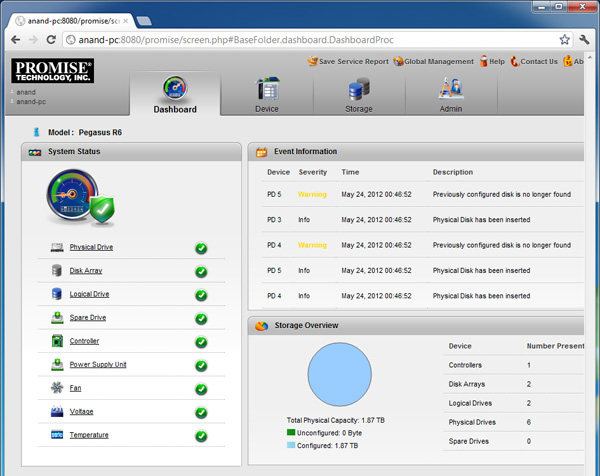 The Promise Pegasus utility under Windows is actually a web based interface, but it provides the same basic functionality as the equivalent OS X application.
What happens if you don't have a certified driver? One of three things can happen. The device will either not work at all, it will compromise stability, or it will work but with some issues. The LaCie Little Big Disk is the perfect example of the last option. I just got a beta certified driver, but prior to receiving it this is what would happen when I plugged it into a running Windows system: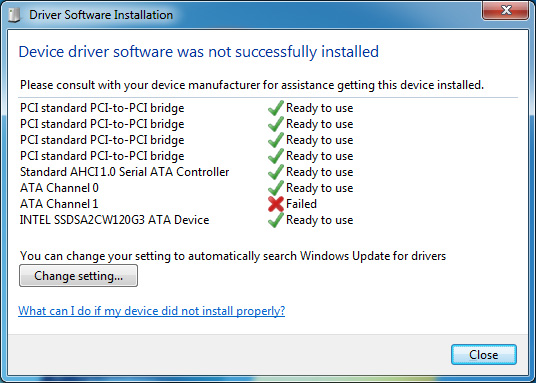 Only one of the two internal SATA channels was detected, meaning only one of the two internal drives was accessible. A reboot fixed this however.
The Elgato Thunderbolt SSD and Seagate's 2.5" GoFlex Thunderbolt adapter both use a different (lower power) SATA controller in order to stay below the 10W limit for a bus powered device (the cable, SATA and pre-Cactus Ridge Thunderbolt controllers combined already eat up around 5W).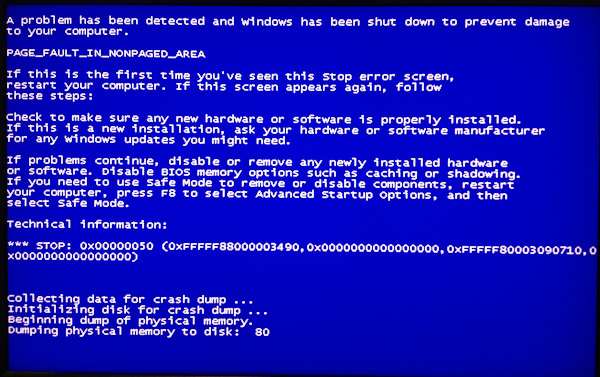 Unfortunately the ASMedia controller in these devices doesn't work well without a certified driver. Simply attaching the Elgato drive to a running Windows PC can cause a BSOD. Neither drive would even show up on either of the motherboards I tested; we'll simply have to wait for a certified driver here.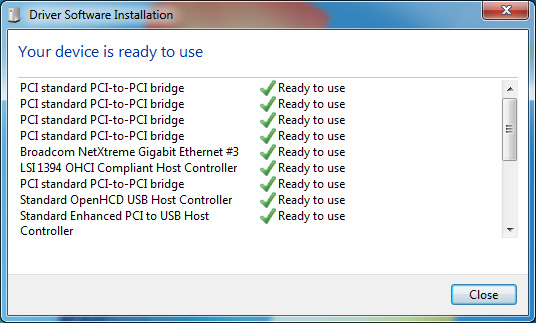 Apple's Thunderbolt Display works but not without a bunch of caveats. First you'll need access to a Mac to extract the drivers for the integrated components in the display (Firewire 800, GigE, etc.). Audio will work but only if you don't have a discrete GPU plugged into the motherboard. Firewire 800 and GigE both work. The integrated USB hub on the other hand basically doesn't work under Windows. Apple doesn't officially support the Thunderbolt Display under Windows and Intel won't certify it without Apple's support so anyone wanting to use a Thunderbolt display will just have to wait for someone else to release a similar product.
Remember the weird audio frame dropping issue I encountered under OS X with the Pegasus and Thunderbolt Display? I also encounter a similar but less severe version of that under Windows. While writing to the Pegasus and playing music through the Thunderbolt Display's speakers I get dropped audio frames, but unlike under OS X the music continues to play and is mostly recognizable—it just sounds like there's a little bit of static in the background. It's interesting that the problem exists under both OSes, but with slightly different behavior.