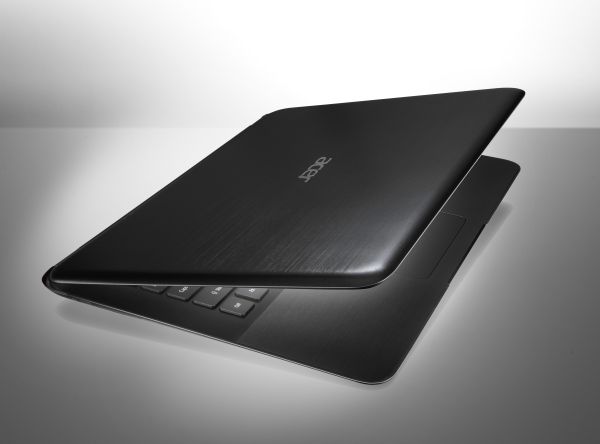 It technically doesn't start for another day, but CES is in full swing in Las Vegas. As part of the fun, Acer is bringing us the thinnest Ultrabook yet: The Aspire S5. This 13.3" class laptop measures just 15 mm at its thickest point and weighs in at under 3 lbs. Specs get thin from there, the Intel Core processor, SSD and sealed battery are a given; what we don't know is the size of the battery nor the price or release date, though Q2 2012 is promised. What draws our eye more than the thinness lies beneath what's being called a "MagicFlip I/O" port panel. In an homage to the original MacBook Air, Acer is including a concealed panel for connectivity beneath the display hinge. Where the original MBA, though, made do with a single USB port, the Aspire S5 features HDMI, USB 3.0 and Thunderbolt, a first for a non-Apple laptop. Rated at 20 Gbps, the Thunderbolt port could be driven by Intel's Eagle Ridge chip, or it could be a newer Cactus Ridge part we'd been waiting to encounter. We'll be sure to report in when we get our hands on one.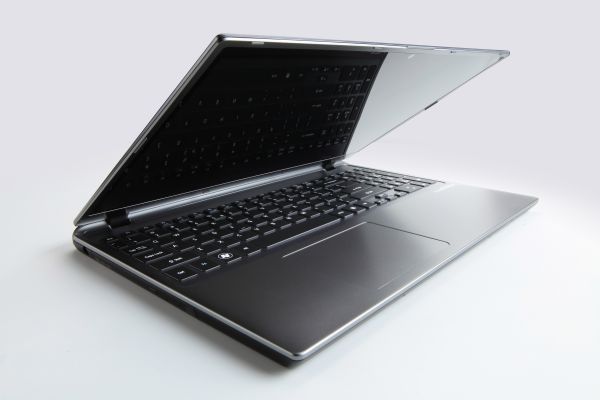 Acer's mainstream Timeline family of laptops are getting thinner and lighter than ever before. Tacking the Ultra modifier to their name is not just a marketing ploy, these 14" and 15" laptops measure just 20 mm thick, promise an 8 hour battery life and even manage to squeeze in an optical drive. The chassis is attractive and roomy enough for a full sized number pad on the 15" model. As with the Aspire S5, details are slim at the moment, we do know that an SSD/HDD storage option will be available and a Q1 2012 ship date is promised.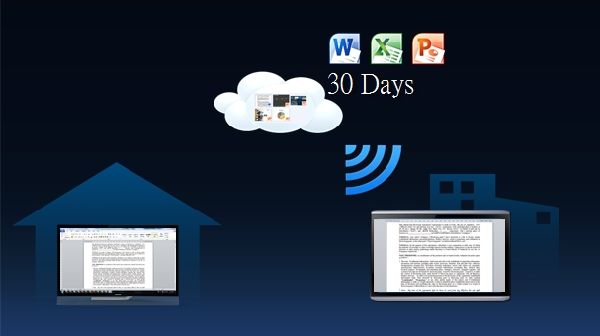 There is no shortage of online lockers to store files in the cloud. That's not stopping Acer from developing an integrated solution for all of its products. Called AcerCloud, the new service promises seamless access of files stored either on remote devices or in the cloud. This fuses the concept of the 'personal cloud' and cloud storage in general, and mimics offerings like Motorola's MotoCast and DropBox. Services are a different beast than consumer products, and execution is key. Data loss or service interruption can be costly, and it will be interesting to see how Acer performs in this new role. AcerCloud will be featured on all Acer consumer PCs starting in Q2 2012 and the software will be compatible with all Android phones and tablets, with plans for a Windows Phone version at a later date.
Speaking of tablets, Acer teased though they did not formally announce their latest tablet, the Acer Iconia Tab A700. Thoroughly leaked late last year, the new slate is no less surprising for its 1920 x 1080 10.1" display, the first of what we expect to be several such Android tablets. Though nowhere near Retina Display caliber, the 218 ppi pixel density easily bests other Android tablets. Powered by NVIDIA's Tegra 3 quad-core SoC, clocked at 1.3 GHz, and running Android 4.0, the tablet should give stark competition to Asus Transformer Prime. We'll have to wait to sometime in Q2 2012 to see who comes out on top.