Color Uniformity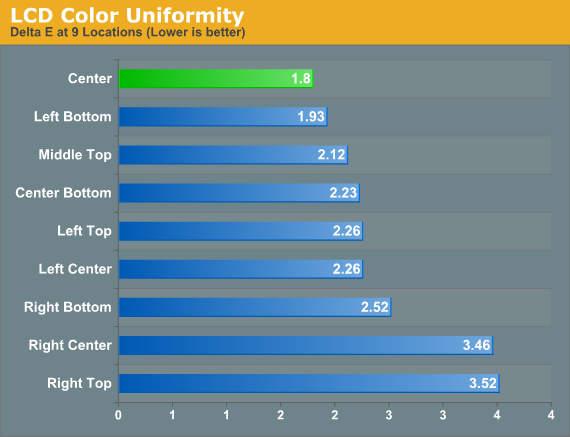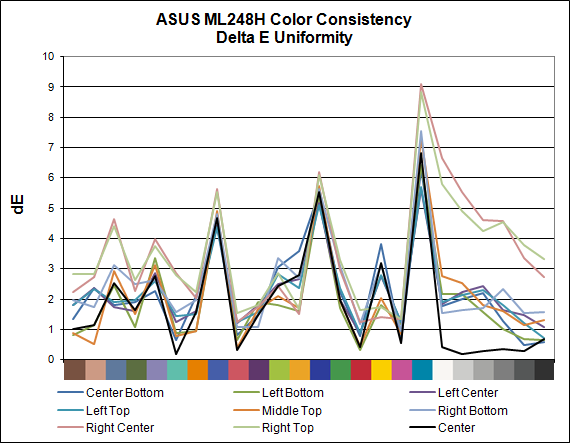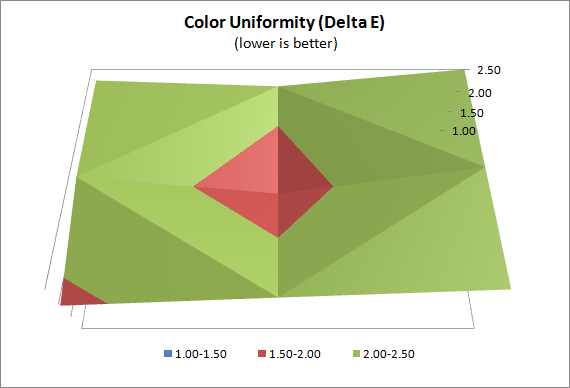 While the center of the ASUS ML248H screen has a decent dE when we analyze it more carefully, the rest of the screen does not fare as well. Only one other location on the screen manages a dE below 2.0, and two measurements are right around 3.5 dE. If you look at the graph you can see that most of the errors are occurring in the same colors, but when you move away from the center of the display, the quality of the grayscale really goes downhill.
I'm not sure why the grayscale is so close to perfect at the center and then far worse on the rest of the display, but I'd rather see the issues be in colors than in grayscale. If you are a photographer or artist, you likely aren't considering a TN display anyway, but even for day-to-day office use the color shift in what should be neutral colors can be very annoying. If you don't care about calibrating your monitor, then you really aren't going to be too concerned with this, but for everyone else, the fact that only the dead center of the screen can be close to accurate is going to be an issue I would think.
Color Gamut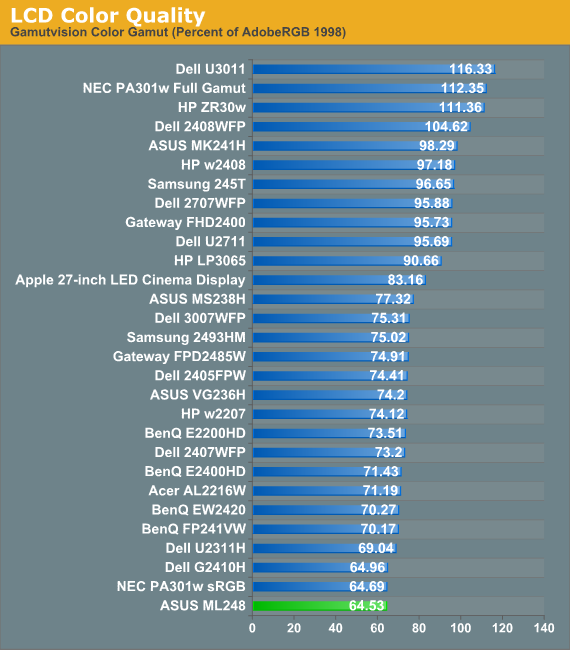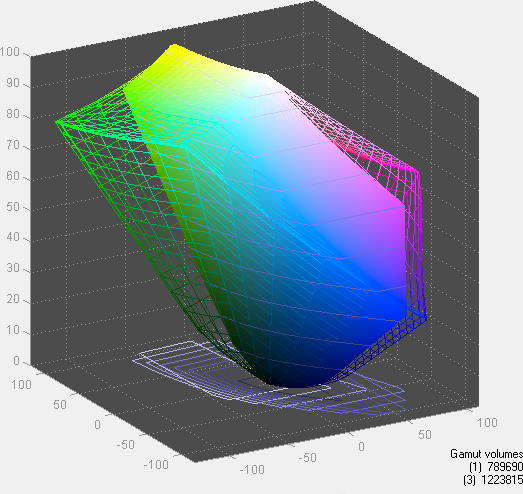 The color gamut on the ASUS comes in on the low side for an sRGB display, with under 65% of the Adobe RGB colorspace represented. This likely contributes to the dE numbers we are seeing, as many of those values are at the edge of the sRGB colorspace, and the ASUS ML248H might simply not be able to produce them.