Not Fast Enough for High Quality
Bump up the graphics quality to "High" and suddenly the 5650 chokes. That's not surprising, as you really need the HD 5830 and above (or NVIDIA GTS 350M and above) to pull reasonable frame rates at high details in most games. We've standardized at 1600x900 for our base "High" setting, but we've also included results from the A660D at the native 1366x768 resolution.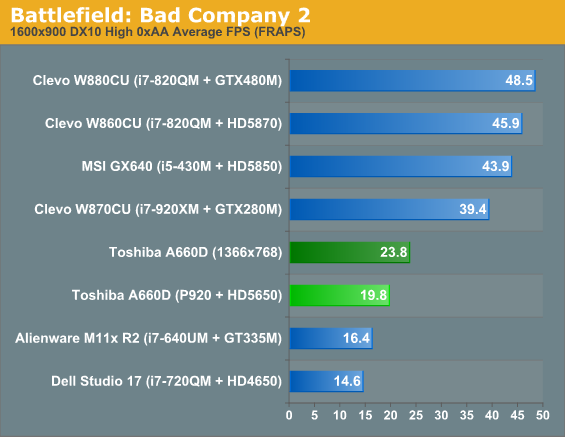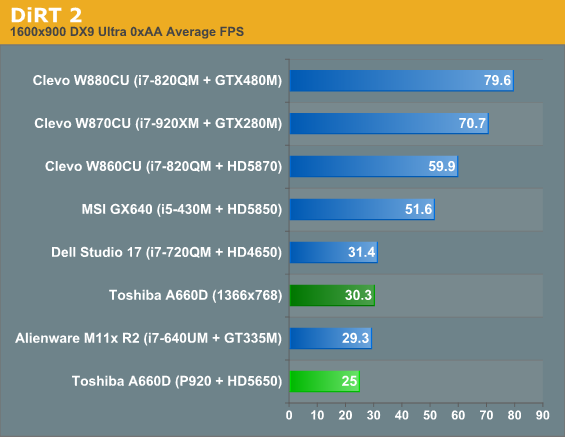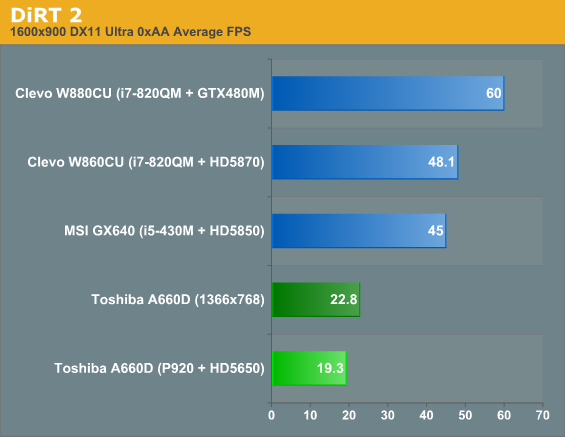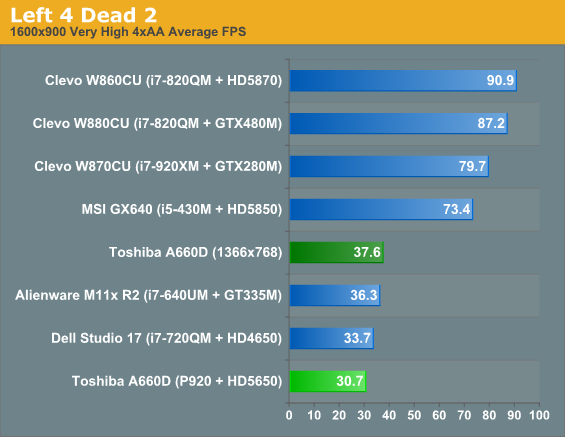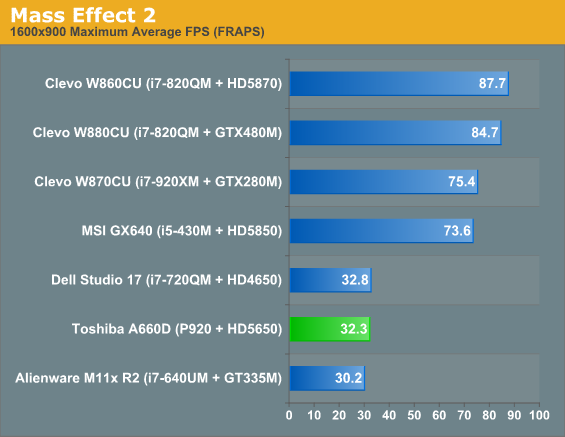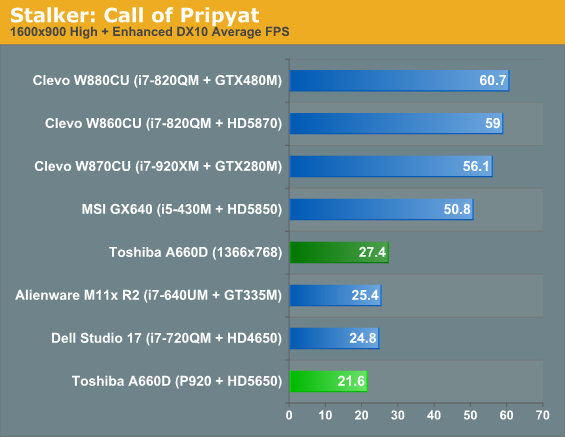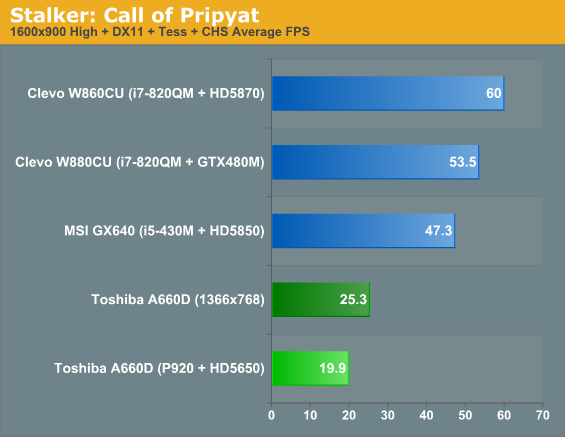 At our "High" settings, several of the games we tested drop well below playable frame rates. DiRT 2 is borderline at 30FPS and native resolution. L4D2 and Mass Effect 2 turn in acceptable performance, though competitive L4D2 players will probably want to stick with slightly lower settings to keep minimum frame rates up. For the rest, BFBC2, STALKER, and StarCraft II all become very choppy, whether you run at the native resolution or use an external LCD with a higher resolution.