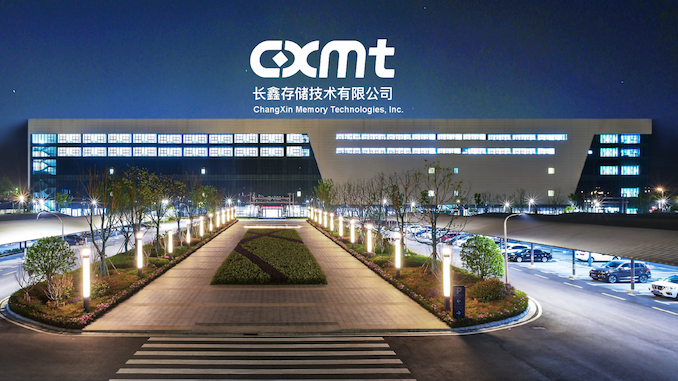 ChangXin Memory Technologies (CXMT), previously known as Innotron, has started production of computer memory using a 19 nm manufacturing technology. The company has a roadmap for at least two more 10 nm-class fabrication processes and plans to produce all types of DRAM in the future. Not only this, but CXMT has plans to build two additional fabs to boost its output.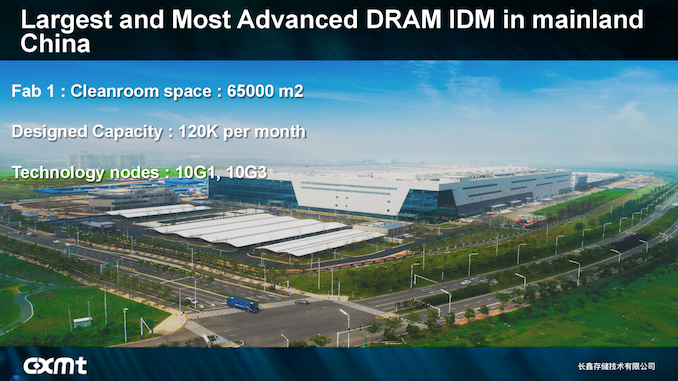 Chinese authorities nowadays invest heavily in various high-tech companies as part of the country's Made in China 2025 project. Because China consumes about a half of the global DRAM output, it makes a great sense for the government to develop the country's own memory production industry, which is why numerous DRAM companies were established in the recent years. Innotron was among the first memory producers to be founded in 2016 and since then the company has worked hard on multiple projects.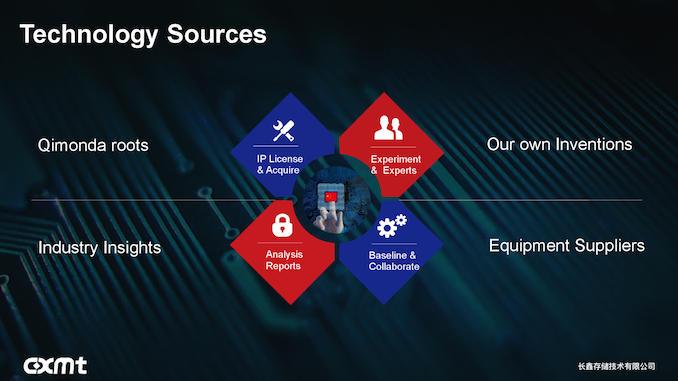 Based in Anhui, Hefei, CXMT currently has over 3,000 employees and runs a fab with a 65,000 sqare meters cleanroom space that by the end of 2020 will have 120k wafers starts (12-inch) per month using 10 nm-class process technologies (for now), which is comparable to production capacity of SK Hynix's fab in Wuxi, China. At present, the fab's output is around 20,000 wafers starts per month, but it will increase as the company lands more orders and ramps up the fab.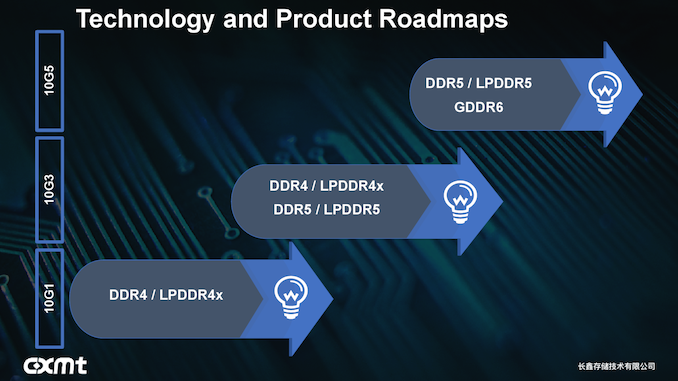 According to the CXMT, 77% of its employees are engineers working on various R&D-related projects. Given recent news about certain Chinese companies potentially being involved in memory IP theft, it should be noted that CXMT has licensed IP originally designed by Qimonda. This means that it has ties with Micron, which owns that intellectual property, or just acquired it from Xi'an UniIC, which also has it. Micron's Investor Relations is involved with CXMT, so we suspect the former.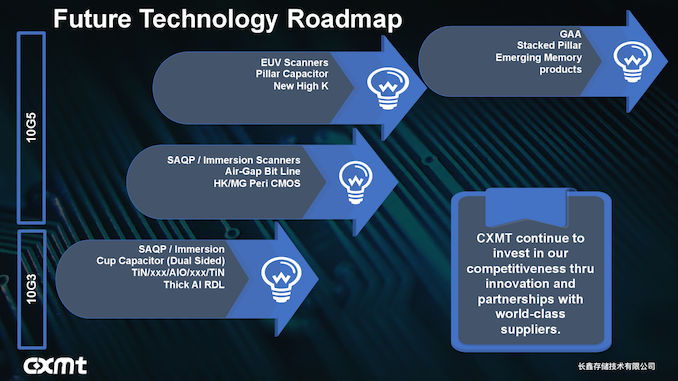 At present, CXMT uses its 10G1 process technology (aka 19 nm) to make 4 Gb and 8 Gb DDR4 memory chips with the aim to ship them commercially in Q1 2020. The same technology will be used to manufacture LPDDR4X memory in the second half of 2020. The company's technology roadmap includes 10G3 (aka 17 nm) for DDR4, LPDDR4X, DDR5, and LPDDR5 as well as 10G5 for DDR5, LPDDR5, and GDDR6.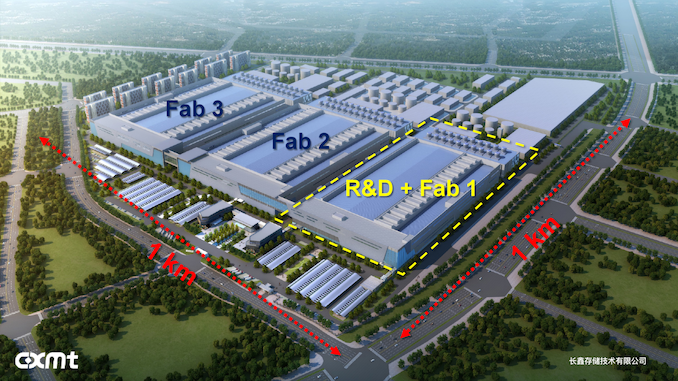 Right now, CXMT cannot rival established players either in terms of technological prowess or manufacturing capabilities. Despite this, the company is very serious about development of new fabrication processes as well as expansion of production capacities. The company's 10G5 process will use HKMG and air-gap bit line technology, whereas technologies to be used in longer term future will use pillar capacitors, gate all-around transistors, as well as extreme ultraviolet lithography (EUVL). Not only this, but as mentioned previously, there is a plan to build two more DRAM fabs.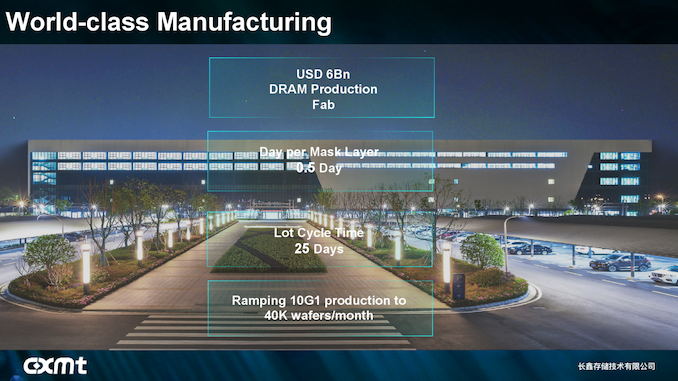 One thing to keep in mind about CXMT's roadmap is that the company originally planned to start production of DDR4 memory in early 2019, but it looks like it is a year behind its original plan.
Related Reading
Source: CXMT Presentation