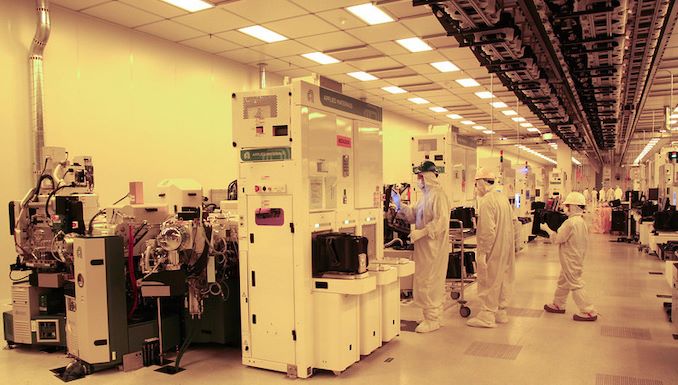 GlobalFoundries and TSMC have announced this afternoon that they have signed a broad cross-licensing agreement, ending all of their ongoing legal disputes. Under the terms of the deal, the two companies will license each other's semiconductor-related patents granted so far, as well as any patents filed over the next 10 years.
Previously, GlobalFoundries has been accusing TSMC of patent infringement. At the time of the first lawsuit in August, TSMC said that the charges were baseless and that it would defend itself in court. In October, TSMC countersued its rival and, in turn, accused GlobalFoundries of infringing multiple patents. Now, less than a month after the countersuit, the two companies have agreed to sign a broad cross licensing agreement and dismiss all ongoing litigation.
According to the agreement, GlobalFoundries and TSMC cross-license to each other's worldwide existing semiconductor patents, as well as any patents that are filed by the two companies in the next 10 years. Broadly speaking, GlobalFoundries and TSMC have thousands of semiconductor-related patents between them, some of which were originally granted to AMD and IBM.
Cross-licensing agreements are not uncommon in the high-tech world. Instead of fighting each other in expensive legal battles, companies with a broad portfolio of patents just sign cross-licensing agreements with peers, freeing them up to focus on innovating with their products rather than having to find ways to avoid infringing upon rivals' patents.
Related Reading: