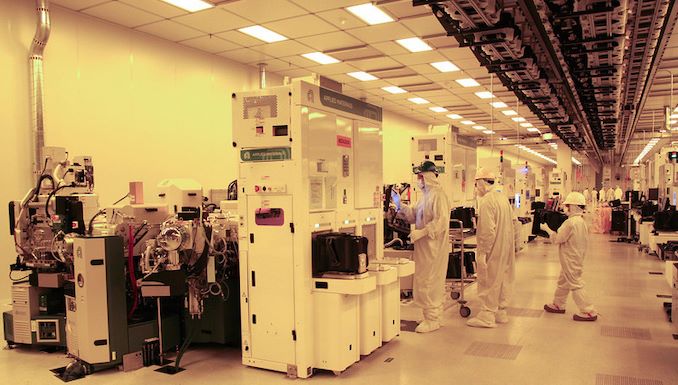 After a decade of being a privately-held contract maker of semiconductors, GlobalFoundries has revealed that it's mulling going public in 2022. The move will help GF's current owners to return some of their investments that, to date, total almost $21 billion. However if GlobalFoundries wants to go public there's a long road ahead of them; for a successful IPO, GlobalFoundries will have to become a consistently sizably profitable company.
Founded in 2009 after AMD spun off its manufacturing division in 2008, GlobalFoundries is now the world's third largest contract maker of chips behind TSMC and Samsung Foundry. For years, the company tried to compete for customers like AMD by offering leading-edge process technologies, before switching gears in 2018 and giving up on cutting-edge processes like 7nm in order to focus on specialized nodes.
Development of leading-edge manufacturing technologies is extremely expensive and GlobalFoundries has historically been losing money. By switching to specialized technologies, GF essentially stopped competing against TSMC and Samsung Foundry and could concentrate on making money rather than introducing a new leading-edge node every year or so. As part of its reorganization, GlobalFoudries had to sell some of its assets, including two fabs as well as Avera Semiconductor, a contract chip designer.
In a bid to return some of its money back and raise money for further development, Mubadala, the sole owner of GlobalFoundries, plans to sell a minority stake in the company sometimes in 2022, chief executive Tom Caulfield told The Wall Street Journal. The CEO did not announce how much money GlobalFoundries wants to get for a minority stake, but stresses that IPO will be a turning point for the company.
"It is about us coming of age and being a real vibrant business, and the way of proving that is as a publicly traded company,"
IPO plans may indicate that CEO of GlobalFoundries is confident of the company's current strategy and hopes that the chipmaker will be profitable two years down the road.
Related Reading:
Source: The Wall Street Journal