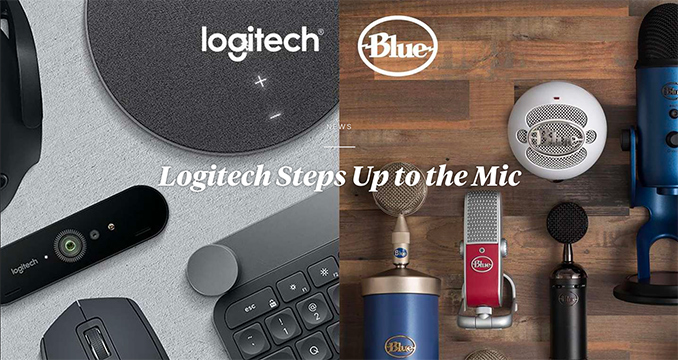 Logitech this week continued its spree of high-profile takeovers by announcing plans to acquire Blue Microphones, a maker of microphones for professional musicians and gamers. The two companies hope that with Logitech's resources they will be able to quickly grow the Blue Microphones business, which will become an integral part of Logitech's strategy.
In the last ten years Logitech acquired five companies from audio and gaming industries. In the last couple of years, the company accelerated its takeover efforts by buying the Saitek brand from Mad Catz as well as acquiring Astro Gaming. Buying a microphone specialist makes sense for Logitech as Blue Microphones will complement its audio assets that already include speakers and headsets. Furthermore, Blue has a very strong brand because of the fact that its hardware are used by many famous artists, including Bob Dylan and Sting.
Logitech will pay $117 million in cash for Blue Microphones and expects the deal to close in August. At present the companies say that Logitech will maintain Blue's product lineups, but actual business decisions obviously remain to be seen.
Related Reading:
Sources: Logitech, Blue Microphones