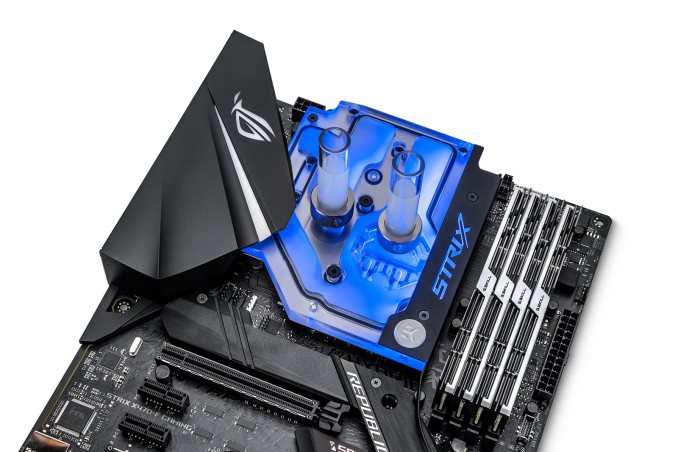 With the release of the new X470 based chipset for the 2nd Generation AMD Ryzen CPUs, board partners have brought to market new motherboards designed to support AMD's new processors. With this, it is inevitable that major players in the cooling industry are scurrying to release new blocks for some of these boards. To that end, EKWB has announced the impending release of the the EK-FB ASUS Strix X470 monoblock, its first X470 series monoblock and one designed specifically to fit the ASUS ROG Strix X470-F Gaming motherboard. Based off the EK-Supremacy EVO cooling engine, liquid flows directly over both the 2nd Generation AMD Ryzen based CPUs (+ 7th Generation A-series/Athlon) and the power delivery bits in order to help keep the parts cool.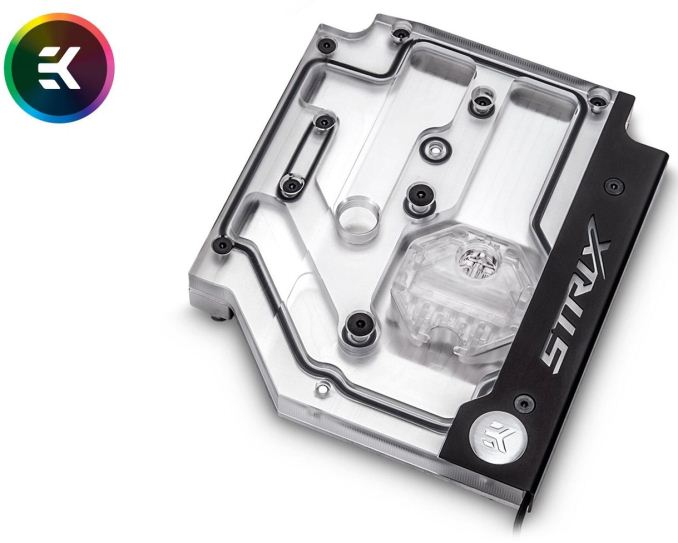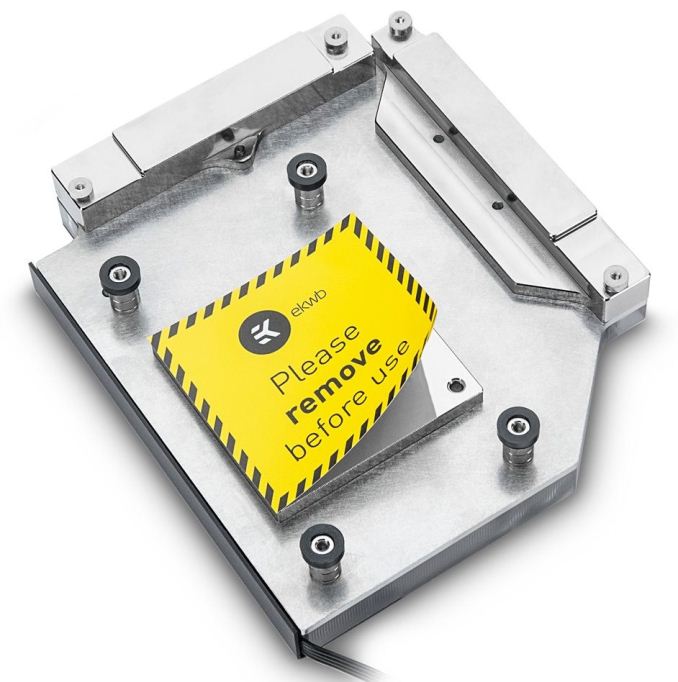 The EK-FB ASUS Strix X470 uses a high-flow design that EK says can easily be used with a system using a weaker pump and still achieve adequate flow rates. The base of the monoblock is constructed from nickel-plated electrolytic copper with the top made of acrylic glass material. Unlike many EKWB blocks, this will only come in the nickel version. EK goes on to say the cold plate is specifically designed to ensure the block has better mechanical contact with the HIS of AMD AM4 socket based processors to enable better thermal transfer.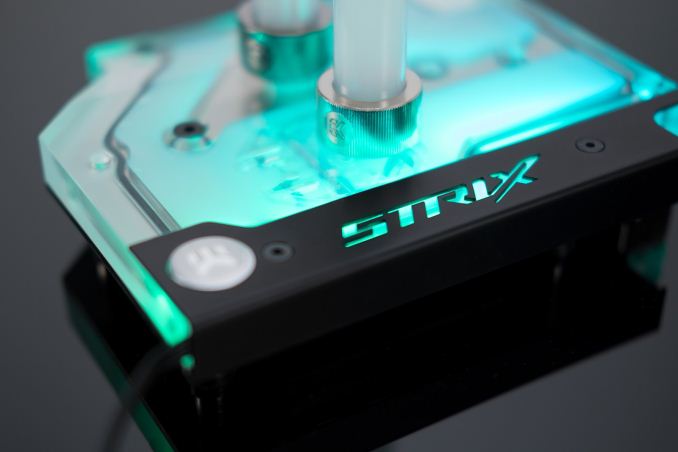 The clear acrylic design and integrated 4-pin RGB LED strip lights up the channels the liquid flows through as well as the 'Strix' nameplate on the bottom. The 4-pin LED is able to connect to the motherboard's 4-pin header and controlled through ASUS' Aura Sync software, or any other 4-pin LED controller. The block will arrive fully assembled with its nickel plated brass screw-in standoffs preinstalled to save a couple of minutes on installation.
Included is the EK-FB ASUS Strix X470 RGB monoblock, mounting mechanism, and backplate, along with EK-TIM Ectotherm thermal paste to apply on the CPU as well as thermal pads for use on the voltage regulator modules. The block is currently available through pre-order through the EK Webshop and Partner Reseller Network. All pre-orders will begin shipping Tuesday, May 8th. Pricing for the EK-FB ASUS Strix X470 RGB Monoblock is 139.90€/$154.99. EK did not mention blocks for other boards would be released, but I have a feeling we can expect some.
EK-FB ASUS Strix X470 RGB Monoblock
MSRP (incl. VAT)
EK-FB ASUS Strix X470 RGB - Nickel Monoblock

139.90€ / $154.99
Related Reading:
Source: EKWB