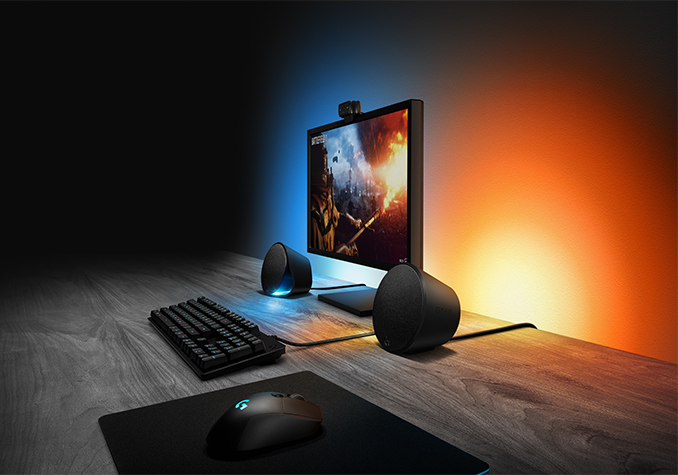 Logitech has introduced its new Lightsync technology designed to add immersion to games as well as to visualize music or movie audio using RGB LEDs inside peripherals. The first two products to feature Lightsync are the G560 speaker system as well as the G513 mechanical gaming keyboard.
Synchronizing ambient lighting with on-screen actions is a way to add immersion to games or movies and is something that has been on the table for a while now. Technically there are several ways to sync ambient lighting with on-screen actions: giving developers a way to control ambient lighting using an API, to analyze colors displayed by on the screen, or to analyze audio and somehow match lighting with sounds. Various companies have either explored or are exploring ambient light synching with on-screen actions and/or audio (see Philips amBX, Razer Ariana, etc.), but today we are talking about the Lightsync from Logitech.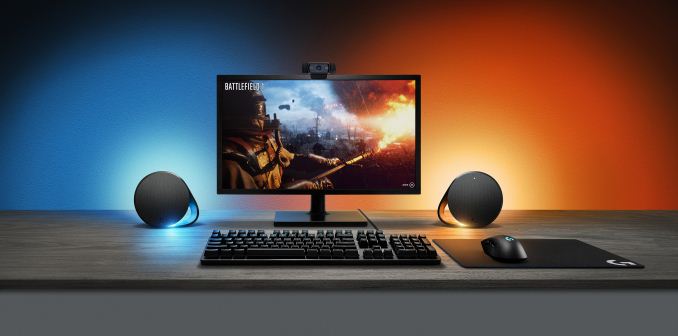 Logitech's Lightsync uses two out of three aforementioned methods and therefore has two modes. One mode is called Audio Visualizer, it analyses currently played audio and produces appropriate effects: soft breathing in response to low frequency sounds, and lighting pulses to the beat. Another mode is called Lightsync and it has to be supported by game developers to produce lights that match colors displayed by a game. At present the list of games that support the Lightsync includes Battlefield 1, Civilization VI, Counter Strike: GO, Discord, Dota 2, Final Fantasy XIV Stormblood, Fortnite, Grand Theft Auto V, Killing Floor 2, Metronomicon, Tom Clancy's: The Division, and Total War: Warhammer II.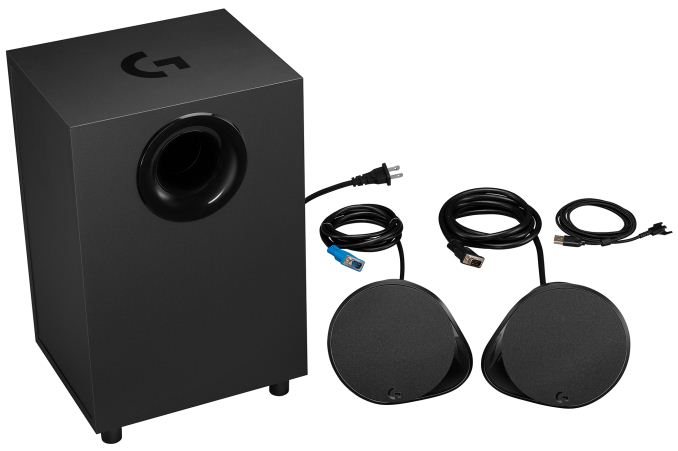 One of the first products to support the LightSync will be Logitech's G560 gaming speaker system, featuring RGB LEDs in the satellites. The system itself consists of one large subwoofer as well as two satellites featuring LEDs on the front and on the back. The rear LEDs react to low-frequency sounds (bass), whereas the front LEDs react to mid- and high-frequency sounds. It is noteworthy that to support LEDs in satellites, Logitech had to use proprietary D-sub-like cables. Depending on application, the Logitech G560 works in either Audio Visualizer (should react to all sounds, but this mode is useful mostly for music), or Lightsync modes. In the latter case the Lightsync has to be supported by the particular program. At this point, it is only supported by select games, but going forward its support may get broader.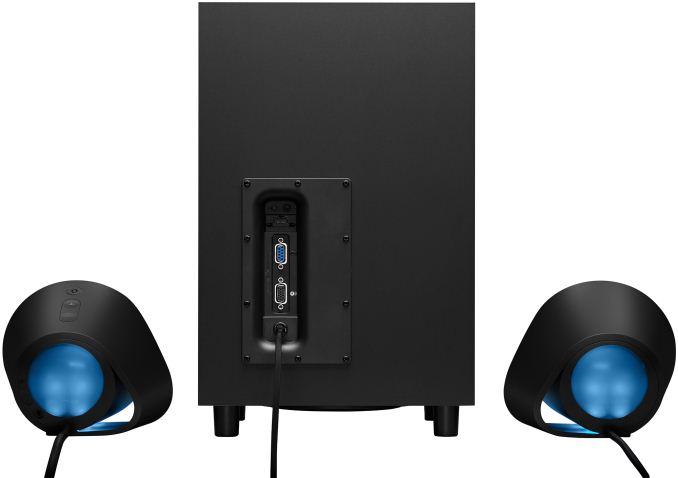 The Logitech G560 2.1 speaker system has a total output power of 120 W (RMS) and supports the DTS:X Ultra surround sound positional audio technology. The device can be connected to audio sources using a 3.5-mm audio jack, USB, or Bluetooth 4.1 technology. It is compatible with Microsoft Windows 7/8.1/10 as well as Mac OS X (DTS:X is not currently supported on Macs). The speaker system will hit the market next month at an MSRP of $199.99.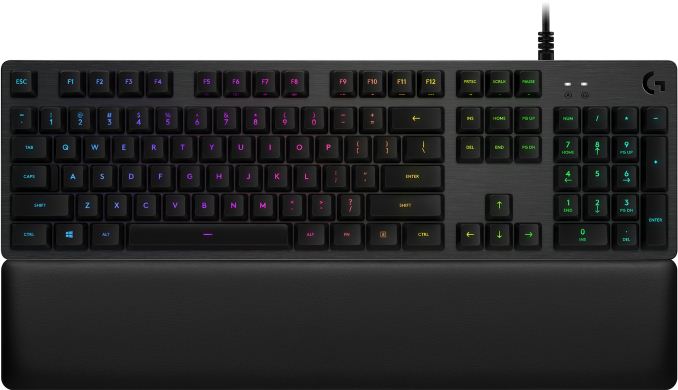 Logitech's G513 mechanical gaming keyboard is another product to support the Lightsync technology. Since the keyboard does not produce any sounds, it does not offer the Audio Visualizer mode. Meanwhile, the G513 can work with compatible games that support the Lightsync, or display various patterns chosen by users.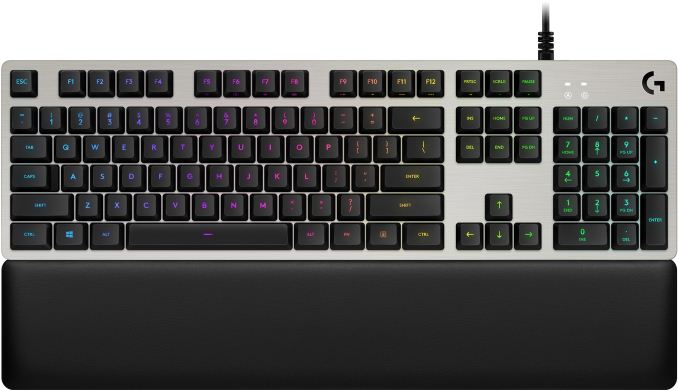 The Logitech G513 keyboard features a brushed aluminum design and is equipped with either Romer-G Tactile (discernable) or Romer-G Linear (smooth) switches. The G513 comes with a leatherette palmrest and a USB 2.0 pass-through port for added comfort. As for compatibility, the keyboard can work with virtually all modern operating systems: Windows 8 or later, Mac OS X 10.10 or later, iOS 10 or later, and Android 3.2 or later. Just like the speaker system, the G513 keyboard will be available in April, it will cost $149.99.
Related Reading
Source: Logitech G