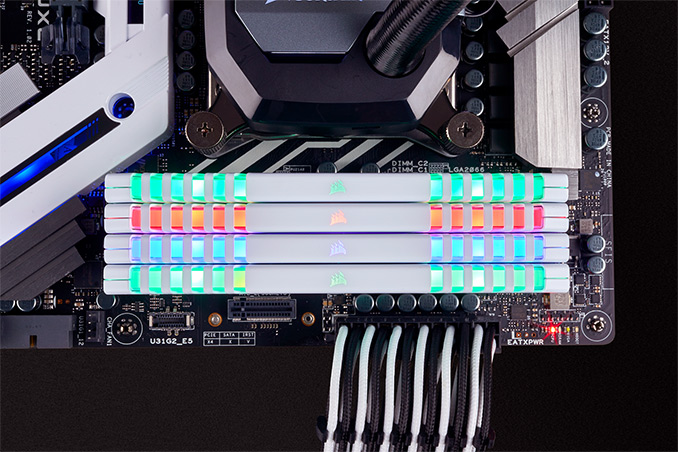 Corsair has once again expanded its lineup of Vengeance RGB memory modules, this time with a new series of white DIMMs that incorporate RGB lighting. Dubeed the Vengeance RGB White, these sticks are aimed at modders building white systems with RGB enhancements. The new DIMMs cover a broad range of speeds and capacities, with 16, 32 and 128 GB DDR4 dual- and quad-channel kits running at 3000, 3200 and 3600 MT/s data transfer rates.
White is becoming more popular among modders these days. Over the past several years, we have seen multiple white motherboards and computer cases, but other components like PSUs, graphics cards and memory modules came in white relatively rarely. By contrast, over the past few months, we have seen an uptick in the number of launches of products in white enclosures, including PSUs. Being one of the most prominent supporters of white components, which has offered white PC cases for more than five years, it seems only fitting that Corsair has taken the next step by offering white DIMMs.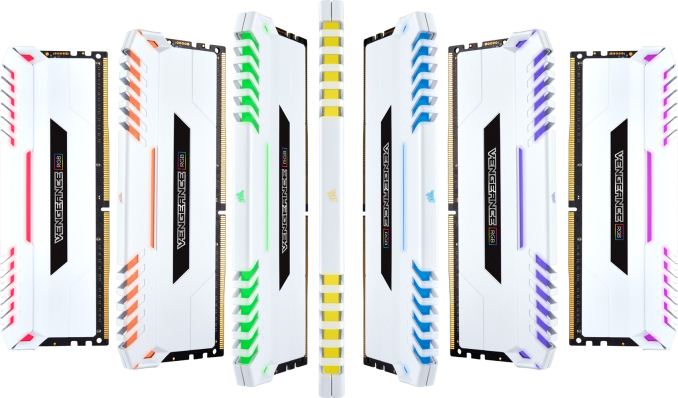 The Corsair Vengeance RGB White family of memory modules consists of 8 GB and 16 GB DIMMs (supposedly based on Samsung's B-die ICs) running at DDR4-3000 CL15, DDR4-3200 CL16 and DDR4-3600 CL18 speeds. The modules require 1.35V, so an enthusiast-class motherboard that can increase DDR4 voltages is necessary. Like other Vengeance-series modules, the Vengeance RGB White DDR4 kits come with XMP 2.0 SPD profiles to make their setup easier on Intel's X99, Z170, Z270, Z370 and X299 platforms.
Just like their brethren from the original Vengeance RGB family with black heat spreaders, the Vengeance RGB White modules plug into regular DIMM slots and do not require any additional cables for RGB lighting. The latter can be controlled using the Corsair Link software, allowing users to synchronize colors of RGB lighting of their DIMMs and specific motherboard brands. Lighting of each module can be controlled separately as well. Besides, the RGB lighting can also be tuned using appropriate programs from manufacturers of motherboards — the ASUS Aura Sync, the GIGABYTE RGB Fusion and the MSI Mystic Light.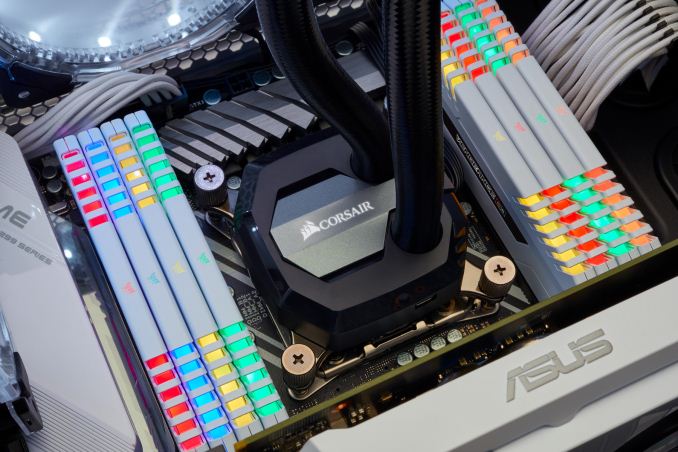 The Corsair Vengeance RGB White lineup is now available directly from Corsair and from its resellers worldwide. Since we are dealing with unique products for enthusiasts/modders, they come at a premium price. For example the 16 GB DDR4-3200 CL16 and the 16 GB DDR4-3600 CL18 kits cost $199.99 and $204.99, respectively. The 32 GB kits are priced from from $374.99 to $399.99, whereas the 128 GB kit is available for $1469.99.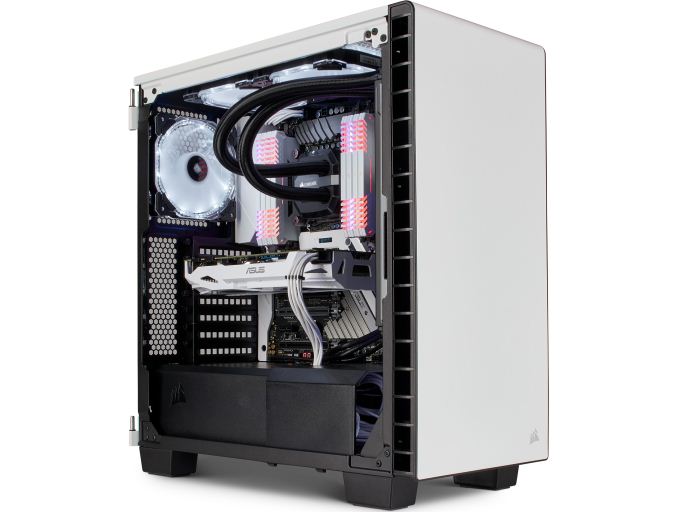 Related Reading:
Source: Corsair