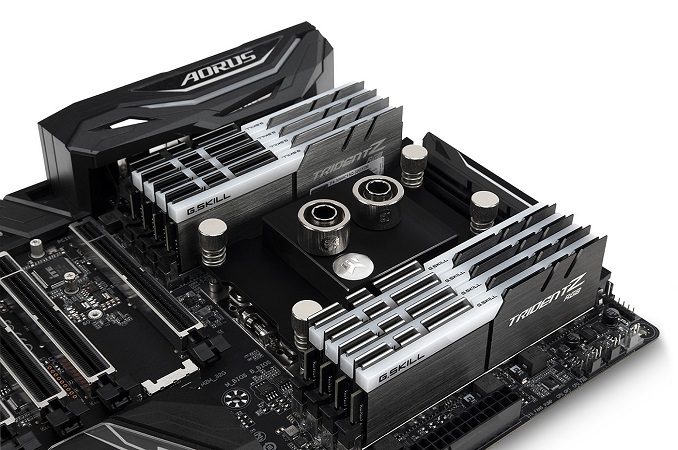 Since Threadripper was first spotted in the wild, enthusiasts interested in the CPU noticed just how big the CPU actually was. For the past several CPU generations, the size of the integrated heat spreader (IHS) on high-end platforms has not changed too much from either Intel nor AMD. Threadripper, however, is a game changer. It is nearly twice the size of an Intel LGA2066 CPU, and that much larger surface area is expected to have heatsink contact across the entire IHS for the best cooling results out of anything trying to cool it. A concern comes with existing heatsinks and their now diminutive base plates; they don't cover the entire IHS. Heatsink and water-block makers are forced to update their designs or face potentially underwhelming performance due to the lack of complete coverage. EKWB has thus announced its new EK-Supremacy EVO Threadripper Edition CPU water block which covers the entire IHS.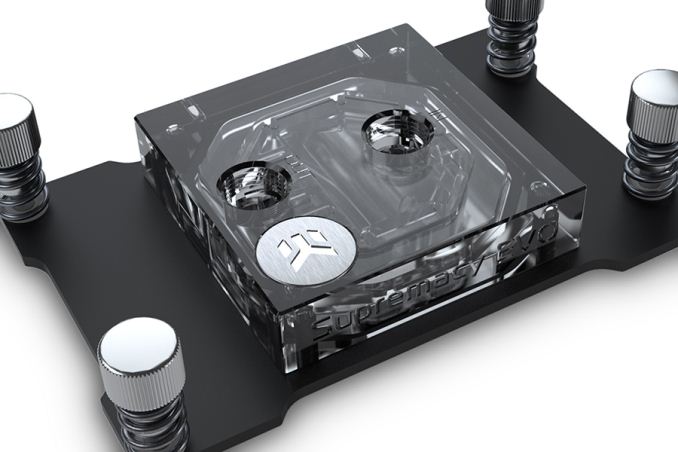 EK has redesigned the nickel plated machined copper base for a length of 68mm, which is up 10mm from the original Supremacy EVO. This small bump in size enables the cold plate to have complete coverage over the IHS. The Threadripper Edition Supremacy EVO comes pre-assembled and installs directly onto SocketTR4 motherboards, and is screwed down to the mounting holes surrounding the even bigger socket where Threadripper sits. As the block fits in the TR4 mounting holes, it should also compatible with AMD server socket SP3r2 motherboards.
The TR Edition Supremacy EVO uses the EK-Supremacy EVO cooling engine, consisting of a specialized jet insert and jet plate combination. The water goes in through a standard G ¼" barb to the jet plate, then through a 52 groove micro-fin base (each 0.25mm apart). EKWB says the fins are oriented so the water inside the block is pushed up and down towards the CPU dies under the IHS.

EK Supremacy EVO Threadripper Edition has three different versions; Nickel, Acetal+Nickel, and Full Nickel. All three versions use a black steel mounting plate, with the thumb screws pre-installed, integrated into the block. The Nickel and Nickel+Acetal edition tops are CNC machined from POM high-grade acrylic glass. The 'plain' nickel version is transparent while the Nickel+Acetal has a black nickel coating around the acetal block top. The Full Nickel option is also CNC machined, but using nickel-plated brass as the base material. EK uses a pre-installed molded ABD polymer insert on all versions to 'ensure the optimal flow of water' through the block.
Prices range from $77.99 for the Nickel and Acetal+Nickel blocks to $99.99 for the Full Nickel.
EK Supremacy EVO Threadripper Edition
MSRP (incl. VAT)
EK-Supremacy EVO Threadipper Edition - Nickel
67.95€

EK-Supremacy EVO Threadipper Edition - Acetal+Nickel

67.95€

EK-Supremacy EVO Threadipper Edition - Full Nickel

86.95€
The Supremacy EVO Threadripper Edition is available now for pre-order at the EKWB site. Shipments are expected to start on August 18th.
Related Reading
Source: EKWB