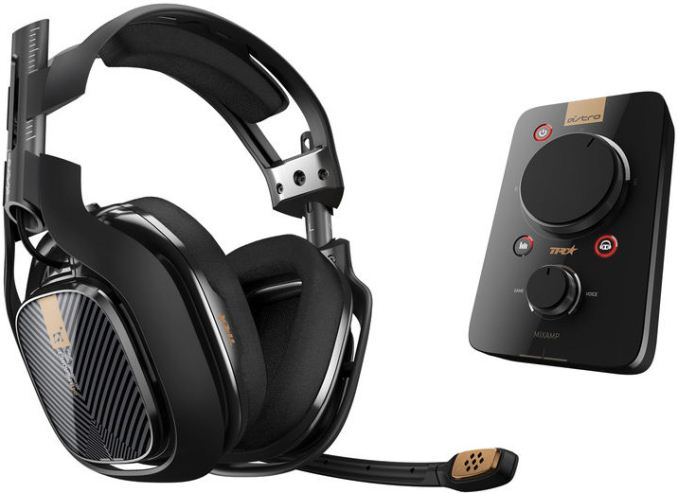 In a bid to expand its portfolio of products, Logitech this week acquired ASTRO Gaming, whom is primarily known for its high-end headsets for consoles and PCs. The move will help Logitech to address the console gaming market with high-margin products and strengthen its headset lineup in general.
Logitech's family of products includes tens of mice and keyboards, many of which are designed for gamers with different requirements and budgets. But when it comes to headsets, Logitech (only) offers eight models priced from $35 to $200. By acquiring ASTRO Gaming, the company gets a portfolio of headsets that includes dozens of SKUs with different accessories and designs, many of which retail for $200 – $300, thus expanding Logitech's addressable market. For the Lausanne-based company it is particularly important that ASTRO's products are tailored for game consoles and come with special MixAmp controllers for quick setup and adjustments. Besides headsets, special edition headsets, and accessories for them, ASTRO Gaming sells various accessories for gamers, including headset cases, bags, hats, jackets, and other items.
While ASTRO has loads of product SKUs, there is a catch: ASTRO Gaming only has three base headset models (if previous-generation devices are not taken into account), which they mix and match with different designs and accessories to create a wide product portfolio to address different customers. This is a typical approach of small companies that do not have huge R&D budgets to expand their lineups. Moreover, at present, ASTRO Gaming's products are only available in the U.S. As a result of the acquisition, ASTRO gains access to Logitech's technologies and global distribution, enabling further growth for the brand.

Logitech is set to pay $85 million in cash for ASTRO Gaming and expects to close the deal next month. This is not the first time in the recent quarters where Logitech has expanded their products portfolio by acquiring other companies. In September 2016, the company acquired the Saitek brand and product lines, allowing them to enter the market for sim controllers. Just like in case of Saitek, ASTRO Gaming's customers tend to be loyal and do not change their peripherals suppliers often.
Meanwhile, given long upgrade cycles in the world of peripherals, it is not always easy to take advantage of customers' loyalty. Instead, the more immediate play for Logitech will be to start capitalizing on ASTRO's products by simply making them available in Asia and Europe.
Related Reading:
Source: Logitech