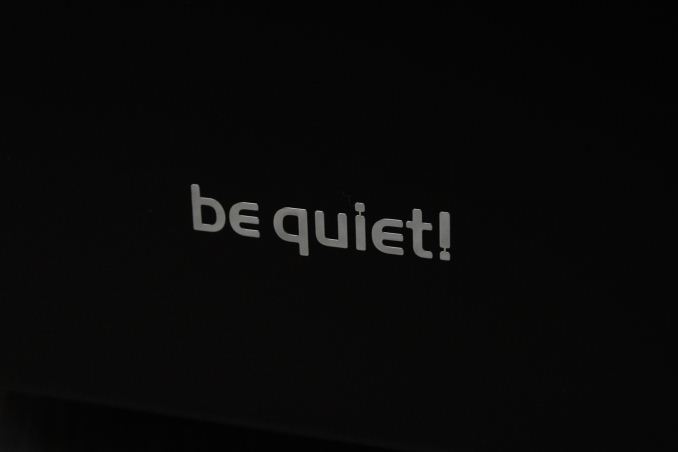 Be Quiet! might not be a widely known brand name in North America, but the German company is highly popular as a manufacturer of low-noise PC components in Europe. The company has been shyly making its way into the North American market and several of their products can now be found via North American e-tailers and retailers.
Introduction
As a company focused on providing low-noise solutions, Be Quiet! primarily became popular from producing and marketing fans, coolers and power supply units. Not so long ago however the company also diversified into one more segment of the market, that of PC cases. They currently have two different cases, the Silent Base 600 and the Silent Base 800, with each of them available in six variants.
It is their more popular and cost effective Silent Base 600 that we are going to have a closer look at this review. The Silent Base 600 is an ATX case of typical proportions, designed to provide good overall performance and flexibility combined with sound-dampening features. It is available in six different versions but they are all practically identical, with the end user having to choose between three faceplate trim colors (black, orange or silver) and a windowed or solid left side panel. The sample that we received for the means of this review is the orange color variant with the windowed side panel.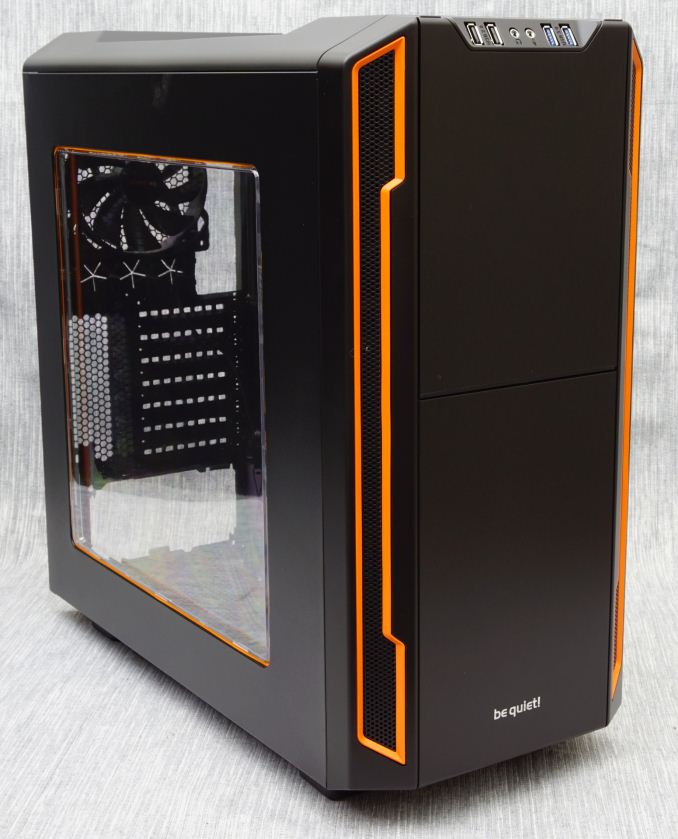 Be Quiet! Silent Base 600
Motherboard Size
ATX, Micro-ATX, Mini-ITX
Drive Bays
External
3 × 5.25"
Internal
3 × 3.5" (Front drives cage)
2 × 2.5" (Behind the motherboard tray)
1 × 2.5" (Front drives cage)
Cooling
Front
2 x 140 mm (one included)
Rear
1 × 120 mm (included)
Top
2 × 120 mm / 140 mm (optional)
Side
1 × 120 mm (optional, solid panel version only)
Bottom
1 × 120 mm / 140 mm (optional)
Radiator Support
Front
Up to 120 mm or 240 mm
Rear
Up to 120 mm
Top
Up to 240 mm
Side
-
Bottom
-
I/O Port
2× USB 3.0, 2× USB 2.0, 1× Headphone, 1× Mic
Power Supply Size
ATX
Clearances
HSF
167 mm
PSU
160/290 mm (with/without a bottom fan)
GPU
295/410 mm (with/without a drive's cage)
Dimensions
495 mm × 230 mm × 493 mm
19.49 in × 9.06 in × 19.41 in
Prominent Features
· Simple mounting and tool-free fitting of drives


·

Air intake filters that are easily accessed for cleaning
· Space for water cooling radiators
· Two pre-installed Pure Wings 2 fans feature nine airflow-optimized fan blades and are decoupled from the case to circulate air with a minimum of vibration
· Side panel with adjustable vent that can be closed for silent operation, partially open for increased air intake or open with an additional fan for higher cooling performance
· Cable management is supported with space for organizing cables, silicone rubber grommets, and pass-throughs
Price
$127
Packaging & Bundle
Be Quiet! Supplies the Silent Base 600 in a simple brown cardboard box. The artwork is monochromic and based on a simple schematic of the case itself. The box however is sturdy and the case inside it is well protected between thick Styrofoam slabs, providing excellent shipping protection.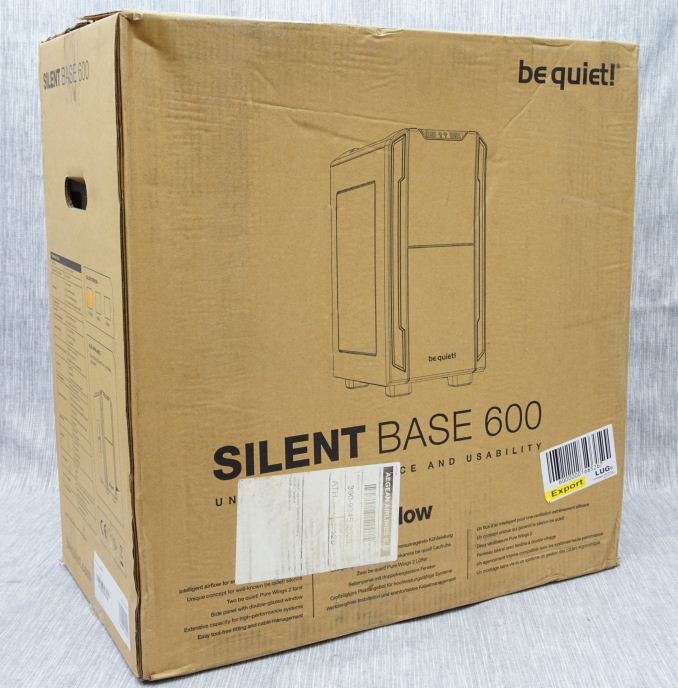 The company kept the bundled items down to a minimum. Along with the case we received only the necessary mounting hardware and screws, the required silicone rails for the installation of 3.5" devices, just four cable ties and a very undetailed manual that could have been more detailed.