Xeon D vs ThunderX: Supermicro vs Gigabyte
While SoC is literally stands for a system on a chip, in practice it's still just one component of a whole server. A new SoC cannot make it to the market alone; it needs the backing of server vendors to provide the rest of the hardware to go around it and to make it a complete system.
To that end, Gigabyte has adopted Cavium's ThunderX in quite a few different servers. Meanwhile on the Intel side, Supermicro is the company with the widest range of Xeon D products.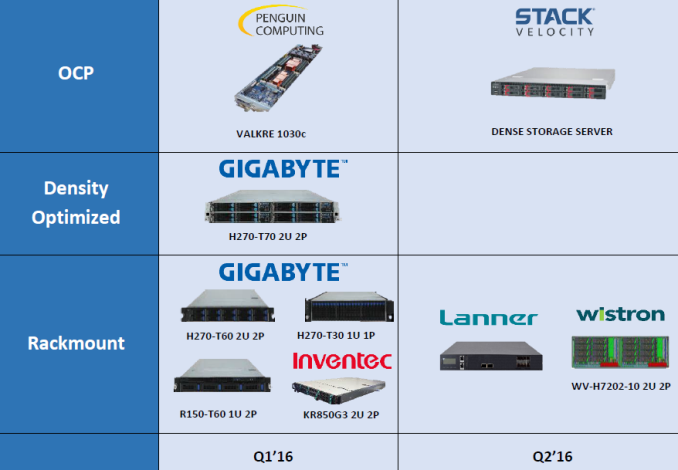 There are other server vendors like Pengiun computing and Wistrom that will make use of the ThunderX, and you'll find Xeon D system from over a dozen vendors. But is clear that Gigabyte and Supermicro are the vendors that make the ThunderX and Xeon D available to the widest range of companies respectively.
For today's review we got access to the Gigabyte R120-T30.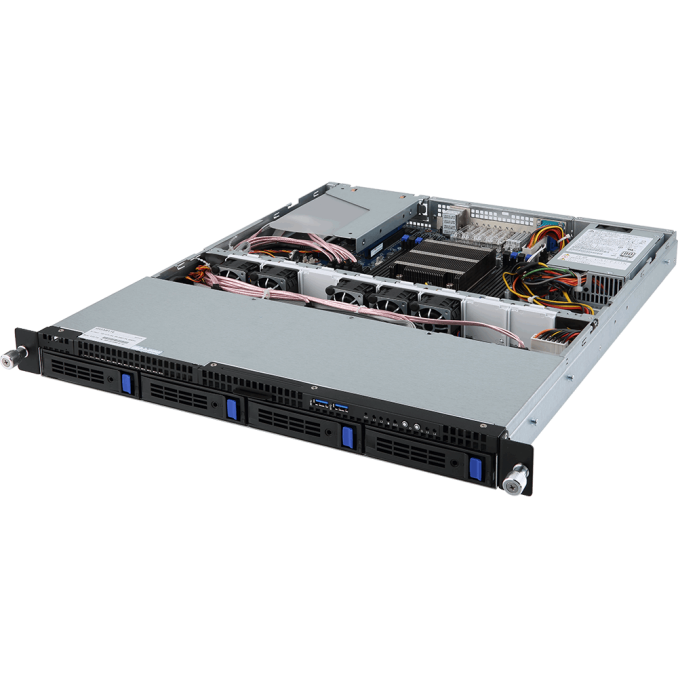 Although density is important, we can not say that we are a fan of 1U servers. The small fans in those systems tend to waste a lot of energy.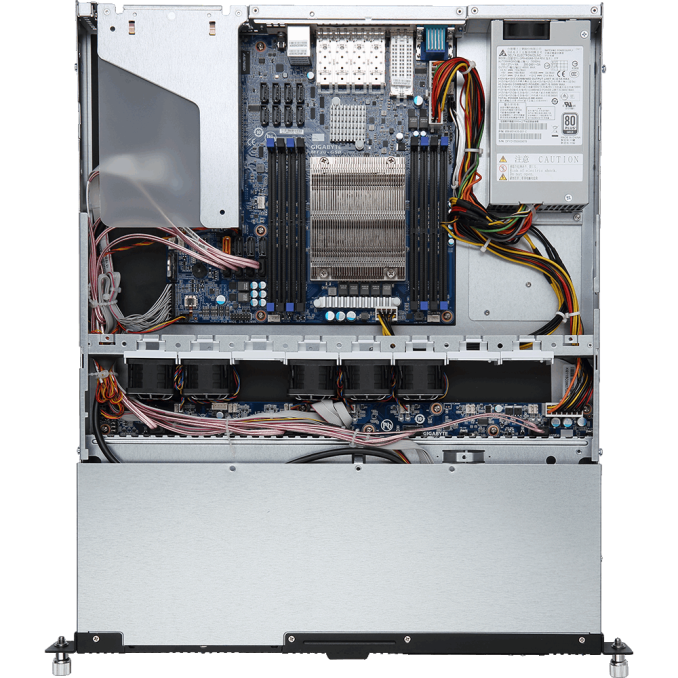 Eight DIMMs allow the ThunderX SoC to offer up to 512 GB, but realistically 256 GB is probably the maximum practical capacity (8 x 32 GB) in 2016. Still, that is twice as much as the Xeon D, which can be an advantage in caching or big data servers. Of course, Cavium is the intelligent network company, and that is where this server really distinguishes itself. One Quad Small Form-factor Pluggable Plus (QFSP+) link can deliver 40 GB/s, and combined with four 10 Gb/s Small Form-factor Pluggable Plus (SFP+) links, a complete ThunderX system is good for a total of 80 Gbit per second of network bandwidth.

Along with building in an extensive amount of dedicated network I/O, Cavium has also outfit the ThunderX with a large number of SATA host ports, 16 in total. This allows you to use the 3 PCIe 3.0 x8 links for purposes other than storage or network I/O.
That said, the 1U chassis used by the R120-T30 is somewhat at odds with the capabilities of ThunderX here: there are 16 SATA ports, but only 4 hotswap bays are available. Big Data platforms make use of HDFS, and with a typical replication of 3 (each block is copied 3 times) and performance that scales well with the number of disks (and not latency), many people are searching for a system with lots of disk bays.
Finally, we're happy to report that there is no lack of monitoring and remote management capabilities. A Serial port is available for low level debugging and an AST2400 with an out of band gigabit Ethernet port allows you to manage the server from a distance.