Z-Drive R4
The Z-Drive R4 is a PCIe SSD available in 4 and 8-controller versions targeted squarely at the enterprise. Apparently some of OCZ's customers wanted an even beefier version, which OCZ has delivered in the form of the Z-Drive R4 CloudServ (RM1616). Featuring sixteen SandForce SF-2582 controllers, the RM1616 supports up to 16TB of NAND on a single, double slot, PCIe card. The interface remains PCIe x8 although the connector is physically a x16 interface. The RM1616 is organized into two 8-controller sets, each behind an OCZ VCA chip.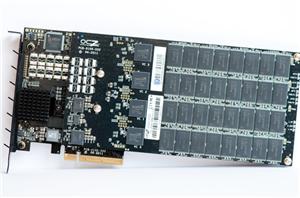 In our last SandForce SSD roundup I talked about how undesirable the consumer SSD market is, at least for those companies who don't produce their own controllers and/or NAND...
58
by Anand Lal Shimpi on 9/27/2011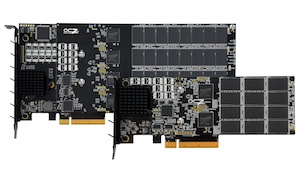 OCZ has updated their enterprise Z-Drive lineup with new fourth-generation R4 PCIe SSD. OCZ had a prototype of this SSD on display at Computex (our article). R4 adapts SandForce's...
7
by Kristian Vättö on 8/3/2011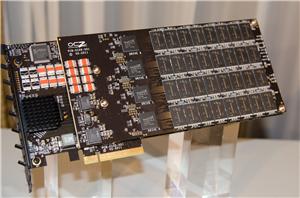 OCZ's consumer accessible PCIe SSD line is the RevoDrive, but if you're an enterprise customer and want a custom configuration OCZ will build you a Z-Drive. To show you...
13
by Anand Lal Shimpi on 5/31/2011