CES
With the announcement of Intel's Alder Lake H series of laptop processors, MSI is one of the first out of the gate to announce their refreshed gaming laptop series featuring the newest Intel processors. As one of the market leaders in gaming notebooks, MSI has some new tricks up its sleeves to boost performance even further. New this year for MSI are some key software features to boost performance across the lineup, as well as functionality. As an example, MSI will offer a new Smart Auto Power system to adjust the laptop performance levels based on what application is running, rather than relying on the end user to configure the settings manually. For users that want to tweak their own system, the manual system will...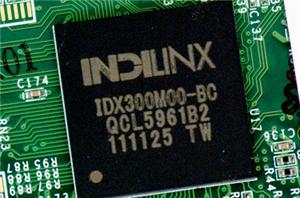 OCZ is on a roll at CES this year. It just announced LG's Super Ultrabook Z300 will ship with a 256GB mSATA Indilinx Everest based SSD. I'm still trying...
4
by Anand Lal Shimpi on 1/9/2012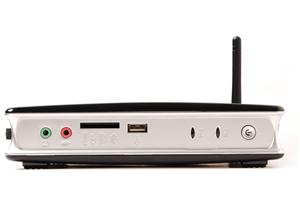 Intel announced its 32nm Atom platform for netbooks/nettops at the end of last year. Codenamed Cedar Trail the new Atom doesn't really change CPU performance all that much but...
0
by Anand Lal Shimpi on 1/9/2012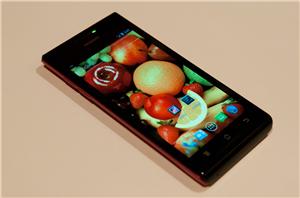 We're at Huawei's press event where we just got to go hands on with the company's two new phones, both running Android Ice Cream Sandwich: the Huawei Ascend P1...
3
by Brian Klug, Sarah Trainor on 1/9/2012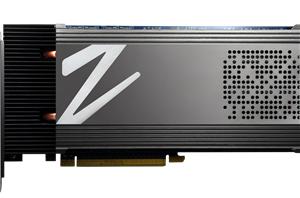 The Z-Drive R4 is a PCIe SSD available in 4 and 8-controller versions targeted squarely at the enterprise. Apparently some of OCZ's customers wanted an even beefier version, which...
6
by Anand Lal Shimpi on 1/9/2012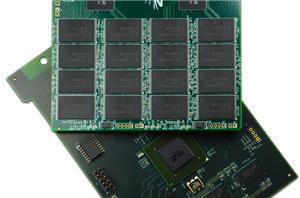 Take four Indilinx Everest controllers, put them behind custom OCZ FPGAs that implement its own VCA (RAID-like) architecture and you've got the Chiron. The complete enclosure provides support for...
9
by Anand Lal Shimpi on 1/9/2012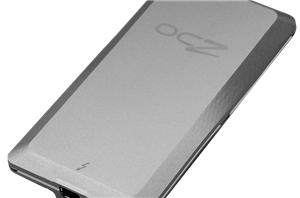 I mentioned earlier that we'll be seeing more Thunderbolt devices at CES this year, but what I wasn't expecting was for one of those devices to be made by...
12
by Anand Lal Shimpi on 1/9/2012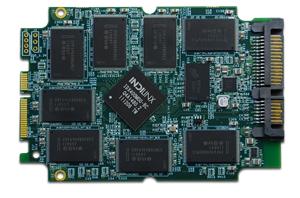 OCZ has a lot to show off this year at CES/Storage Visions, but the most exciting product from a client standpoint is its new Everest 2 controller. While the...
11
by Anand Lal Shimpi on 1/9/2012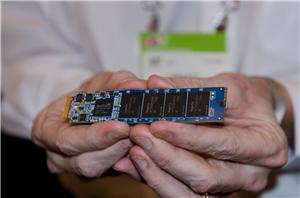 OWC released a SandForce SF-2281 based 2011 MacBook Air SSD upgrade earlier this year in 120GB and 240GB capacities (the Mercury Aura Pro Express 6G). Using Hynix 2x-nm NAND...
5
by Anand Lal Shimpi on 1/8/2012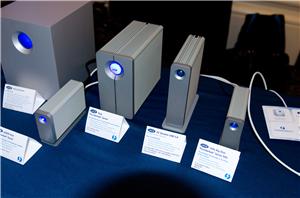 We're expecting to see a lot of Thunderbolt devices at CES this year and we've already seen our first two new products, both from LaCie. The first is the...
2
by Anand Lal Shimpi on 1/8/2012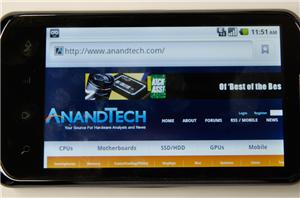 There have been an almost overwhelming number of smartphone launches during this CES - which is definitely a good thing. The whole team has been running around getting hands...
21
by Brian Klug on 1/8/2011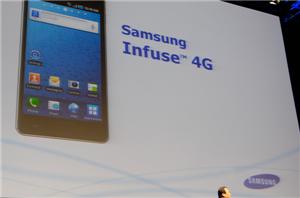 Rounding out the devices AT&T has announced this morning is the Samsung Infuse 4G, which packs a huge 4.5" Super AMOLED plus display. We're not certain what plus adds...
14
by Brian Klug on 1/5/2011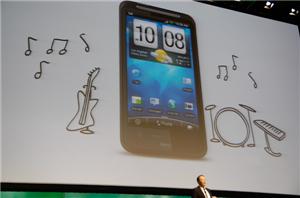 HTC CEO Peter Chou just announced the HTC Inspire 4G. Details about the HTC Inspire 4G's hardware stack are relatively scant, but the 4.3" screen begets a platform likely...
6
by Brian Klug on 1/5/2011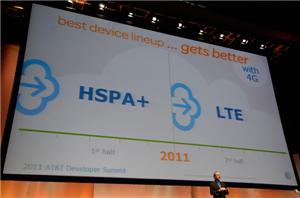 Anand and I rushed from the LG press conference over to AT&T's, where CEO Ralph de la Vega has just announced the carrier's LTE plans for the future. Some...
13
by Brian Klug on 1/5/2011