Akasa
Storage bridges have become an ubiquitous part of today's computing ecosystems. The bridges may be external or internal, with the former ones enabling a range of direct-attached storage (DAS) units. These may range from thumb drives using an UFD controller to full-blown RAID towers carrying Infiniband and Thunderbolt links. From a bus-powered DAS viewpoint, Thunderbolt has been restricted to premium devices, but the variants of USB 3.2 have emerged as mass-market high-performance alternatives. USB 3.2 Gen 2x2 enables the highest performance class (up to 20 Gbps) in USB devices without resorting to PCIe tunneling. The key challenges for enclosures and portable SSDs supporting 20Gbps speeds include handling power consumption and managing thermals. Today's review takes a look at the relevant performance characteristics of Akasa's...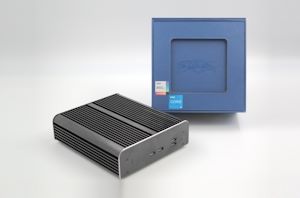 Intel's Tiger Lake-based NUCs have been shipping for well over a year now. Supply chain challenges have been impacting availability of different models in different regions, but that has...
18
by Ganesh T S on 7/22/2022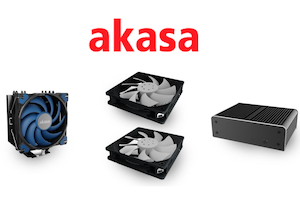 Akasa is introducing four new products at the 2022 CES - two fan models under the OTTO series, a 185W TDP CPU cooler, and a fanless case for the...
2
by Ganesh T S on 1/5/2022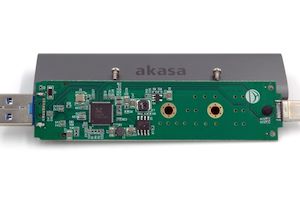 The internal storage device market segment has seen rapid evolution over the last decade after the introduction of flash-based disk drives. Beginning with 2.5-inch SSDs in early 2010s, the...
15
by Ganesh T S on 9/22/2021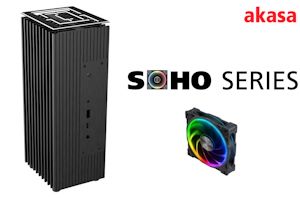 As part of the lead up to CES 2021, Akasa made a couple of interesting announcements related to its lineup of DIY fanless cases and a second family of...
3
by Ganesh T S on 1/13/2021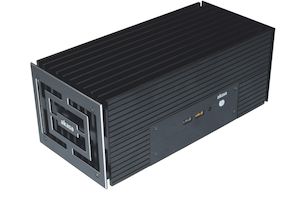 Silent computing systems are preferable for a multitude of use-cases ranging from industrial applications (where dust and fans make for a troublesome configuration) to noiseless HTPCs (particularly for audiophiles)...
28
by Ganesh T S on 10/26/2020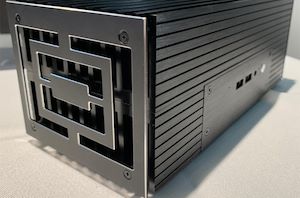 Akasa is prepping an aftermarket chassis for Intel's 8th Gen "Bean Canyon: NUC systems. The Turing chassis will allow Intel's NUC 8 ultra-compact form-factor (UCFF) computers to be converted...
32
by Anton Shilov on 2/8/2019