webOS Needed Work
From the very beginning, webOS needed work in the optimization department. The hardware wasn't at fault, it was the software that always needed tuning, and as we saw with the Pre Plus even throwing more RAM at the problem didn't speed things up enough. We mentioned a number of places where webOS 2.0 still needed work to improve performance and smoothness in the Veer review. First among those really were the criminally long boot times:
"Unfortunately loading times on the Veer are still incredibly long due to some mismanagement of the linux boot process. Unfortunately it appears that WebOS increases the sleep time that apps send to the caller during the boot process from an already crazy 60 seconds to 120 seconds. There's discussion of this on WebOS Internals, but the situation is even worse now, at 120 seconds."
What Palm managed to develop was an excellent UI and front end to an OS, but there's little doubt that the underlying Linux code needed (and still needs) work. Simple tricks like disabling logging and implementing the boot process properly would result in noticeable performance gains. There's little dobut that other similar simple things could dramatically improve performance.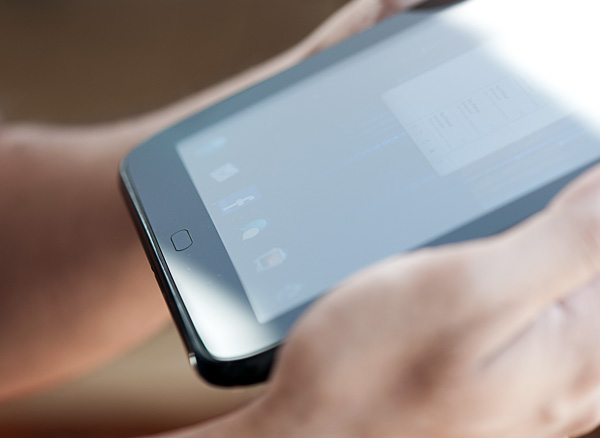 The fact of the matter is that Palm needed a lot of development time to turn webOS into a mature product. The HP of today is trying to turn itself into a fully focused enterprise company and as a result, webOS wasn't going to get the support it needed. An internal source at HP told me that the sales targets for the TouchPad were between the best selling Honeycomb tablets and the iPad. When that didn't happen, HP saw no reason to continue down the webOS hardware path.
As an enterprise company the move makes sense for HP and its shareholders. As consumers, we're disappointed. But the blame doesn't fall on Qualcomm or any chip vendor in the TouchPad, just on HP itself. The TouchPad needed more work, and webOS as a whole needs more work. You can either scale a project out by taking more time to get it done, or you can scale its width by committing more resources to it. The latter (and more efficient development) is what Palm has needed since day one, what HP promised to bring to it, and sadly exactly what it ultimately failed to receive at HP.